The Empire is a period drama that everyone is talking about these days. The magnum opus which released last week stars Kunal Kapoor, Dino Morea, Drashti Dhami, Shabana Azmi in lead roles.
One of India's biggest TV shows, The Empire revolves around the rise and fall of the Mughal Empire. Nikhil Advani's directorial is spread through two centuries - Babur to Aurangzeb and then from Uzbekistan to Southern India. In this first season, we see the early struggles of Babur, in the late 15th and 16th centuries, in and around Samarkand.
Ever since the show has released, people have been binge watching the period epic and looks like Drashti Dhami has stole the show. The popular TV actor is creating a lot of buzz post her digital debut with the Empire.
Drashti Dhami Plays Khanzada Begum On The Empire
For those who haven't watched the show, let's tell you that Drashti is playing Babur's elder sister, eldest daughter of Umar Shaikh Mirza II in the period drama. Her character has become the highlight of the show and her performance is being called her career best.
Clearly, the character of Khanzada Begum has become a favourite for the audiences and we are sure you would want to know more about the Timurid princess. Read on.
Khanzada Begum's Family
Born in 1478, Khanzada Begum was the eldest daughter of Umar Sheikh Mirza and his first wife Qutlugh Nigar Khanum who was a princess of Moghulistan. Babur was Khanzada's younger brother and was born 5 years after her birth in 1483.
Khanzada Begum's First Husband - Shaybani Khan
View this post on Instagram
It was during 1500-1501 that Khanzada's brother Babur had a conflict with the Uzbeks which was lef by Shaybani Khan. Shaybani Khan besieged Babur for 6 months in Samarkand and none of Babur's relatives came for help. Shaybani Khna then sent Babur a message that if he could marry his sister Khanzada to him, there could be alliance between them.
Khanzada Begum happily fell into the hands of the Uzbek leader for his brother. However, later during her married life, she was humiliated, beaten and defamed.
The two had a child together and their son's name was Khurram. However, he died in his childhood. Shaybani Khan later divorced Khanzada because she was more inclined towards his brother's side when it came to disputed matters.
Khanzada Begum's Second Husband - Sayyid Hada
As per a report by Scoopwhoop, Khanzada Begum was married to a low rank man, Sayyid Hada by Shaybani Khan after he divorced her. However, he died when there was a battle between Shaybani Khan and Shah Ismail. When Shah Ismail got to know about Khanzada Begum, he returned her to her brother, Babur.
Khanzada Begum's Third Husband - Muhammad Mahdi Khwaja
Khanzada Begum got married to Mahdi Khwaja later. The date of their marriage is unknown, however, as per wikipedia, it happened most likely in the decade, 1509 and 1519. However, no record of the same exists.
Khanzada Begum's Life After Third Marriage
Khanzada Begum had spent years of sacrifice for the safety of his brother Babur. She didn't have a child of her own but took charge of husband Mahdi Khwaja's sister Sultanam Begum as her own daughter. She wanted Sultanam Begum to marry her nephew, Prince Hindal Mirza who was Babur's youngest son from wife Dildar Begum.
Sultanam and Hindal finally got married in the year 1537 and Khanzada Begum made all the arrangements. She made their wedding a grand affair by hosting a big feast for all their royal guests.
Don't Miss: Are You A True Drashti Dhami Fan? Answer These Questions & Prove It Now!
Khanzada Begum's Death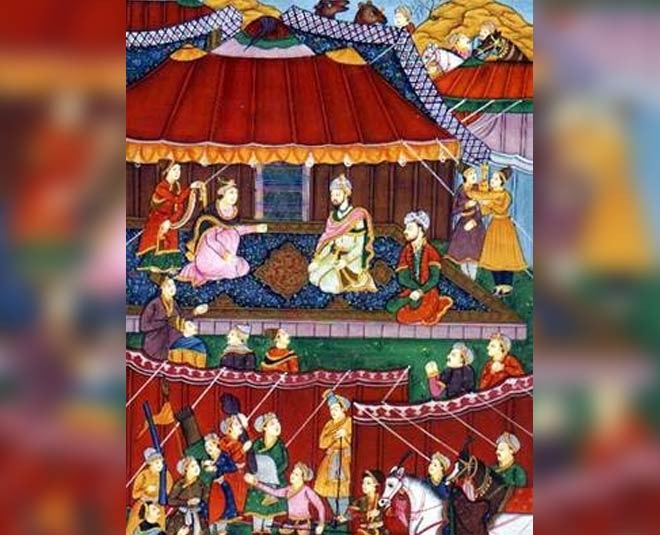 Khanzada Behum died in the year 1545 at Qabal-chak. She was with her nephew Humayun and were going to meet his half-brother, Kamran Mirza. She was suffering from fever for 3 days and breathed her last on the fourth day. The doctor's had no remedies to save her. Khanzada Begum's body was buried at Qabal Chak, however, later, her body was taken to Kabul and laid in the Gardens of Babur where her brother's body was laid.
After the death of Babur, Khanzada Begum continued to remain the most powerful woman of the Mughal Empire. She was also known as the Padshah Begum Of Hindustan.
Khanzada Begum In Brother Babur's Memoirs
Baburnama, memoirs of Ẓahīr-ud-Dīn Muhammad Bābur who was the founder of the Mughal Empire mentioned about Khanzada's sacrifice for him. He shared how his elder sister safeguarded the regime and the family's life with her bravery. For Khanzada, Babur wrote, "You're a heroine; my saviour. My Goddess; my good-luck charm. Without your sacrifice, I and mine would never have survived. I certainly wouldn't have lived to conquer Kabul, and make plans to expand my rule. You shall not only join my family, but become the head. You shall be Padshah Begum, for you are the light of our clan. We exist because of you." (source - scoopwhoop)
Have you watched The Empire yet? Are you enjoying Drashti Dhami playing Khanzada Begum on screen? Share your reviews of the movie with us on our Facebook page. For more such stories, stay tuned!