Vicky Kaushal's Birthday: The Couple PDA We Are Simping For!
Wishing Vicky Kaushal a very happy birthday, here's the couple PDA everybody has been raving about lately!
Today, the actor, Vicky Kaushal turns 34. We have seen a major evolution of him as an actor and as better half with his newlywed wife, Katrina Kaif. Celebrating joy and happiness, we see Vicky's Instagram full of wishes from all his close friends and family! Here's a glimpse of the couple's love, while we simp for them every single day!
It was last year that Katrina Kaif tied the knot with a co-actor, Vicky Kaushal in an intimate wedding ceremony. Unlikely either of the two actors, they have been making major headlines for their PDA that has been surfacing all over social media. You can find multiple pictures of two, almost everywhere you see. They sure have been setting some major goals for couples, giving us things to look forward to.
The PDA pictures of the couple are crossing over 5 million likes, with people flooding them with love and joy over the comment section. Here are a bunch of our favourite pictures of the two!
A Glimpse Of The Wedding
View this post on Instagram
Haven kept their relationship under wraps for years, the couple tied the knot on 9 December 2021 at Six Senses Fort Barwara in Sawai Madhopur, Rajasthan with only their family and close friends in attendance. While everybody was eagerly waiting for a glimpse of the newlywed couple, Katrina Kaif and Vicky Kaushal were busy spending the time of their life, celebrating their union with utmost joy and festivity.
The pictures of the two took the internet by the wave and had everybody amazed. The pictures, indeed justify their happiness and give everybody a 'couple goal' inspiration.
You can find pictures all over the internet if not alone their personal Instagram handles. Katrina Kaif's Instagram gives you a glimpse of what it is like to get married into a Punjabi household, as she covered her hands in Mehendi and posted the same, while everybody went gaga trying to find her husband's name (an Indian wedding tradition).
First-Ever Christmas for The Kaushal Couple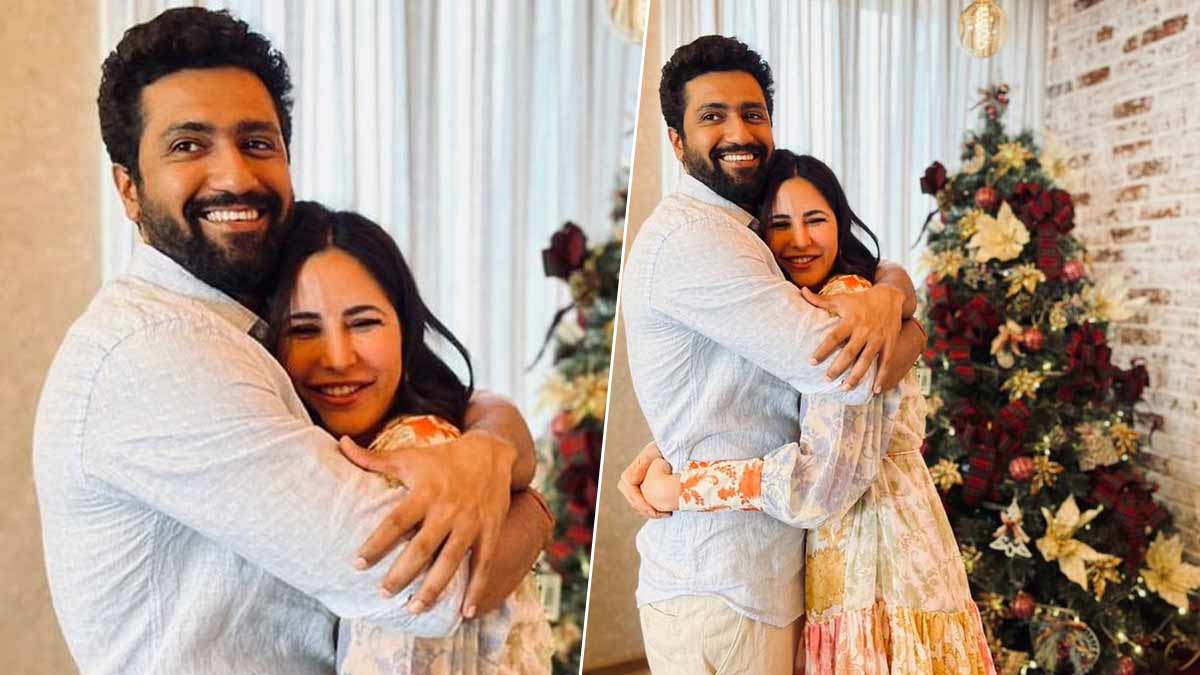 Christmas being the first festival post the couple's marriage, was sure to be a big celebration for the two. Katrina went on to post a glimpse of their intimate celebrations as she posed with her husband, Vicky Kaushal, next to the Christmas tree as the two hugged in joy.
You can make out how happy the couple seems to be with each other's company, celebrating one another's important days.
Read More -Celebrity Couples Who Have Remained Open About Their Relationship Despite Judgements and Trolling
Indeed A Happy Holi
Now that Katrina Kaif is a part of the big Kaushal clan, she is indeed to make appearances in all of the family portraits. Holi is one of the main festivals of the Punjabis, which is meant to be celebrated with all joy and colours.
With this family picture of the Kaushals, we can say one thing for sure. Katrina has settled well into the Kaushal clan. She doesn't seem to be different from any of them, rather a person who was always a part of this family! The joy on the face of everybody has been setting major goals everywhere!
The Couple Is Summer Ready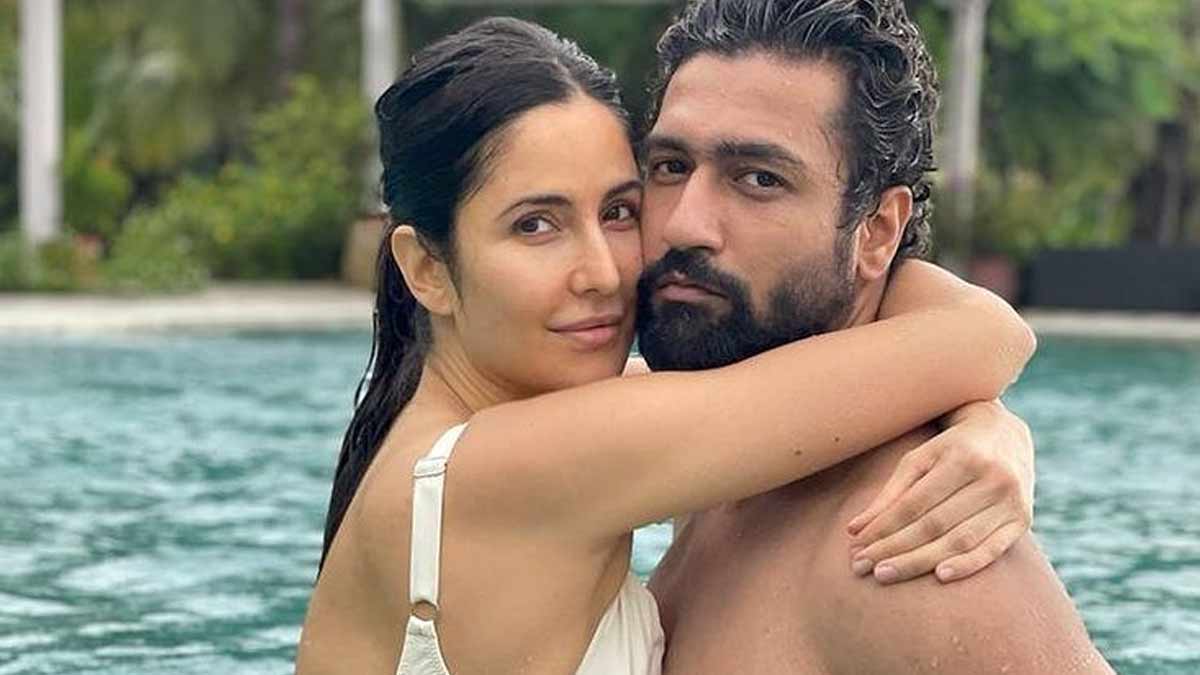 Everybody loves pool time, who doesn't? Katrina Kaif and Vicky Kaushal are no exception to this phenomenon. For their honeymoon too, the couple flew out to an exotic destination, which is unknown to the public to date.
Their love for water seems to be inseparable. The couple, yet again found themselves diving into the pool, getting ready for the summer!
As refreshing as the two look, water seems to have a major effect on the couple.
Read More -From Bipasha Basu & John Abraham To Hrithik Roshan & Sussanne Khan, Bollywood Celebrity Break Ups That Left Fans Heartbroken
Finding Strength In One Another
On the occasion of International Women's Day, Vicky Kaushal took up his Instagram to declare his love for the two most important women in his life; his wife and his mother. He posted a picture of the two sharing a hug with big smiles on their faces.
In the background, you can find a lot of presents. We can assume it to have been an attempt by Vicky to make his women the happiest, alongside the gift we spot on Katrina's lap!
The PDA is extremely cute for us to handle our joy. What are your thoughts on the same? Connect with us on our official Instagram page and drop in a comment. Stay tuned to HerZindagi for more updates and stories on your favourite celebrity couple!