Actor Kajal Aggarwal is celebrating her 35th birthday today. Better remembered in Bollywood for playing the female lead in Ajay Devgn's 'Singham', Kajal is known to promote an organic, chemical-free living on Instagram. When off-duty, Kajal Aggarwal likes to keep her face makeup-free. In the past, she also talked about women being obsessed with makeup. She also shared what true beauty is to her.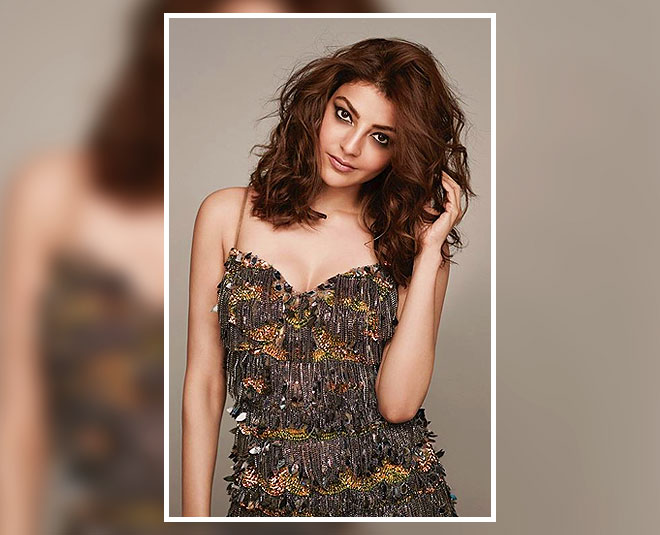 Singham star, Kajal Aggarwal took to her Instagram handle and shared an image without makeup and captioned it, "People can't discover themselves anymore. Perhaps because we live in a world crazed by physical attraction or because social media has swallowed up our self-esteem in whom and what it glorifies."
Kajal Aggarwal further went on to write, "Billions of rupees are spent on cosmetics and beauty products that promise you the perfect body. Narcissism seems to exist everywhere. Between those lines, we try to join the crowd or feel left out. Yet the only way we can truly be happy is when we start accepting who we are rather than defining or carving a different image for ourselves. Although makeup beautifies our outer persona, does it build our character and define who we are? "
Must Read Take Cues From Alia, Sonakshi, Priyanka To Rock Your Summer Makeup Look
Elaborating on what 'true beauty really is, the freckled-star concludes, "True beauty lies, in accepting ourselves for how lovely we are."
In another black and white photo that the actor shared, she went on to add that it took a lot of courage on her part to share an unedited photo of herself on a public platform. She wrote, "And it took courage and supreme shedding of inhibitions (and an entire layer of makeup) to finally put this picture up. #bareface #sansmakeup #therealme #nofilterneeded #skinbeneaththepolish #freckles @josephradhik."
Both of Kajal's photos have collectively received over 10 lakh likes with a majority of netizens going all out to hail her move.
One user wrote, "Awesome, that's what all of us need to understand. Skin colour doesn't define us, our soul does," while another added," Really inspiring Mam. You are a gorgeous queen n I love ur freckles a lot."
Telugu actor Pragya Jaiswal commented "wow", while Indo-Canadian singer Shashaa Tirupati said it was a "crucial message" on her post as well.
The photos are a part of a series the actor did with well-known photographer Joseph Radhik.
We wish the beautiful star a very happy birthday! For more stories on Kajal Aggarwal, stay tuned to HerZindagi.