Last year in December, we witnessed, Isha Ambani and Anand Parimal's grand wedding at Antilia, the Ambani residence. Post this lavish wedding Isha Ambani and Anand Parimal moved into a new mansion. This new mansion called 'Gulita' was gifted to the newly married couple for their wedding by Anand's parents.
This 50,000 square foot mansion is located in Worli, South Mumbai. The mansion gives a spectacular view of the Arabian Sea and the Sea-Link bridge. Pictures of this grand mansion is out on the internet and we just can't take our eyes off this beauty!
Let's take you through Isha Ambani and Anand Parimal's magnificent mansion.
This grand mansion has three basements, a number of dining rooms anda huge hall too.
The house also has an outdoor swimming pool, a lawn, lounge areas and a temple room.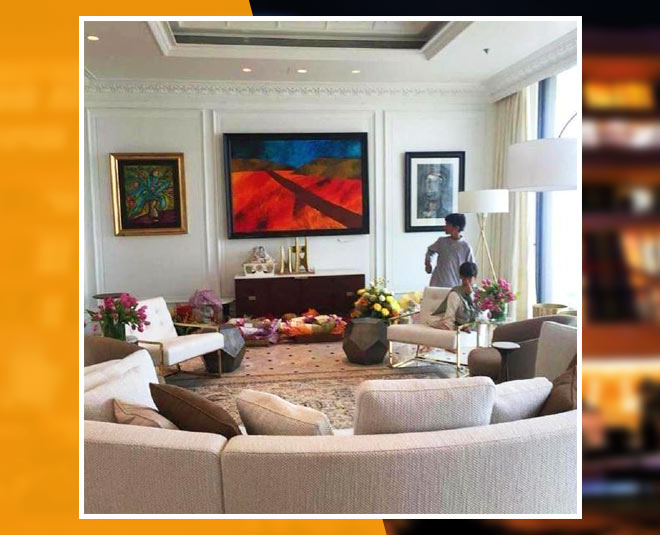 The ground floor has an entrance lobby that takes you to other floors.
The mansion is based on a diamond theme. It has a diamond room too with glass walls. There is also a servants quarter on every floor of the mansion.
Anand Piramal's parent purchased this property in the year 2012 from Hindustan Unilver. The price of the mansion at this time was $62 million that translates roughly into 450 crores in Indian rupees. Isha and Anand's royal house is no less than Mukesh Ambani's Antilia. It is one of the most expensive private properties in the world. It costs around $2 billion.
Don't Miss: Manish, Sabyasachi Or Khosla-Jani? Isha Ambani's Bridal Look Is One Quest For All
View this post on Instagram
Isha Ambani and Anand Parimal's wedding was the biggest wedding of the year with the biggest celebs from the world of Bollywood, Cricket and Business. The wedding was also attended by former US secretaries of state, Hillary Clinton and John Kerry.