Radhika Merchant is dating Mukesh Ambani and Nita Ambani's youngest son, Anant Ambani for a long time now. Radhika Merchant first came into the limelight when a picture of her with beau Anant Ambani went viral on social media.
Soon after, Radhika Merchant was snapped with the Ambanis on different events. Though the Ambanis have not yet officially announced the relationship of Anant Ambani and Radhika Merchant, her attendance at all the events hosted by the Ambanis is proof that she shares a strong connection with each and every member of the family.
Radhika Merchant's Birthday Party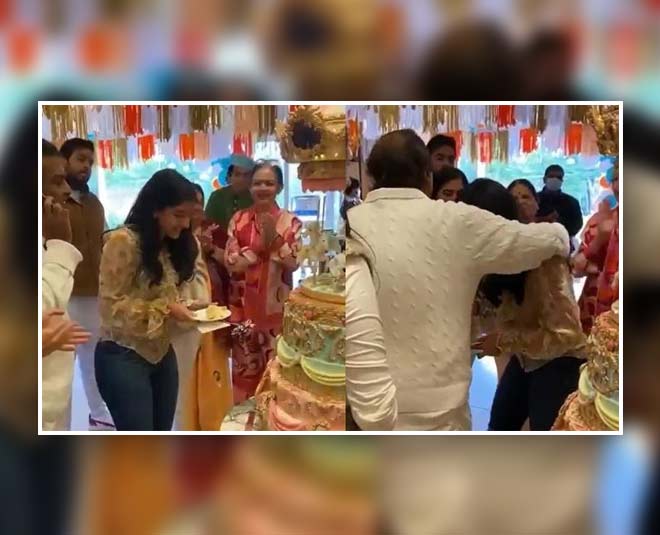 Recently, Radhika Merchant celebrated her birthday with the Ambani clan. A video of Radhika Merchant cutting a huge cake with the family went viral on social media. In the birthday video, Nita Ambani, Mukesh Ambani, Kokilaben Ambani, Akash Ambani, Shloka Mehta, Isha Ambani Piramal, and Anant Ambani can be seen cheering up the birthday girl.
Looks like the birthday party was hosted at the Ambanis house with a few family members and friends in attendance.
When Mukesh Ambani Welcomed Radhika And Anant Together At Reliance Event
View this post on Instagram
Earlier in January this year, the Ambani clan celebrated the Reliance family day. At the event, Mukesh Ambani while addressing the guests invited members of his family to wish everyone a happy new year. He first welcomed Akash Ambani and Shloka Mehta, next, he welcomed Isha Ambani Piramal and Anand Piramal. Lastly, Mukesh Ambani welcomed Anant Ambani and Radhika Merchant together. His announcement hinted at Anant Ambani and Radhika Merchant's relationship. As soon as he announced their names, the audience broke into a loud cheer and welcomed the new member of the family.
Don't Miss: Then And Now: Ambani Women And Their Transformation Through The Years
Radhika Merchant's Relationship With Nita Ambani, Shloka Mehta And Isha Ambani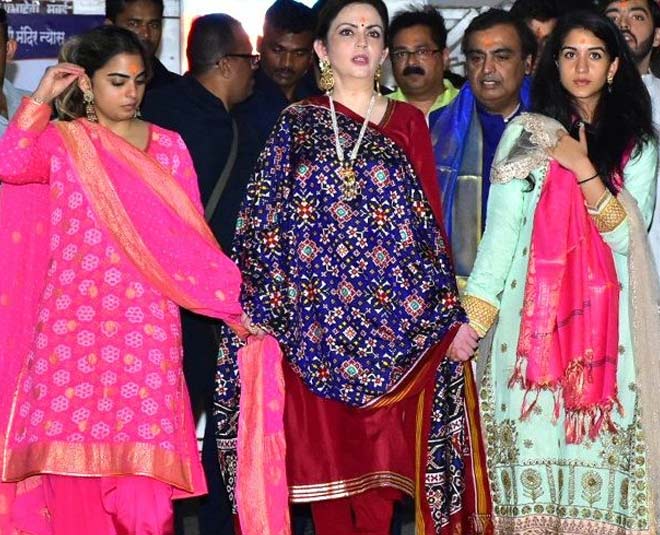 In the past few years, we have seen Radhika Merchant bonding with the women of the Ambani clan. From Isha Ambani's wedding in December 2018 to Akash Ambani's wedding in March 2019, Radhika Merchant has been a part of almost all the events hosted by the Ambanis. Not just these events, Radhika Merchant also accompanied the Ambani family on other events like she attended Armaan Jain and Anissa Malhotra's wedding in February this year.
Don't Miss: Here Is All You Need To Know About Radhika Merchant, Nita Ambani's Soon-To-Be Choti Bahu
In all the pictures of these events which went viral on social media, we could see the beautiful bond Radhika shares with Nita Ambani, Isha Ambani, and Shloka Mehta.
For those who don't know, Radhika Merchant is the daughter of Viren Merchant and Shaila Merchant. Her father, Viren Merchant is the CEO of Encore Healthcare, one of the leading companies in the country. Other than working with a real estate company, Radhika Merchant is also running an NGO.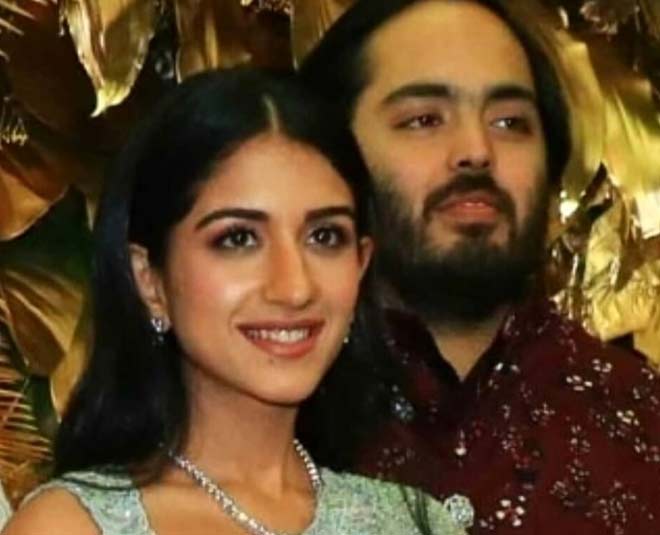 Radhika Merchant and Anant Ambani know each since childhood. They were school friends and soon fell in love reportedly. As per reports, Radhika Merchant and Anant Ambani got engaged in a secret ceremony last year. However, we wonder why the Ambanis haven't announced it officially. Both Radhika Merchant and Anant Ambani prefer staying away from the limelight and it is rare that we spot them around the city.
After Akash and Isha's wedding, we can't wait for Mukesh and Nita Ambani to announce the wedding of their youngest kid, Anant Ambani with Radhika. Earlier, there were reports that the two will get married by the end of this year. However, there is no confirmation on the same.
What are your thoughts on Anant Ambani getting married to Radhika Merchant? Share with us! For more such stories, stay tuned!