HerZindagi recently marked its 3rd anniversary and we decided to celebrate this occasion in the most special way possible. While we keep bringing you the best health, fashion and beauty tips, we wanted to involve you to discuss how as women we could empower each other. That's why we organised two-day long webinar sessions and conversed on various topics related to women and the issues that they probably face in their day-to-day lives. Some of the noted personalities of the industry joined us, including wing commander Anupama Joshi and Sutapa Sanyal, former Director-General of Police in Uttar Pradesh, where she was the highest-ranking woman I.P.S. officer. Both of them shared their inspiring stories about how they decided to take up careers that most women still don't opt for.
Anupama Joshi has completed her education from Jawaharlal Nehru University, Delhi and was always interested in serving her country. The urge to do so probably came from the kind of movies and books she used to watch and read. "Since initially there were no openings for women in Indian Airforce, I never actually thought of becoming an officer. But I used to watch war movies as a child, and think that someday I want to fight for my country. I remember when Indian Air Force put out their first advertisement in 1991, that's when I decided this is what I want to do."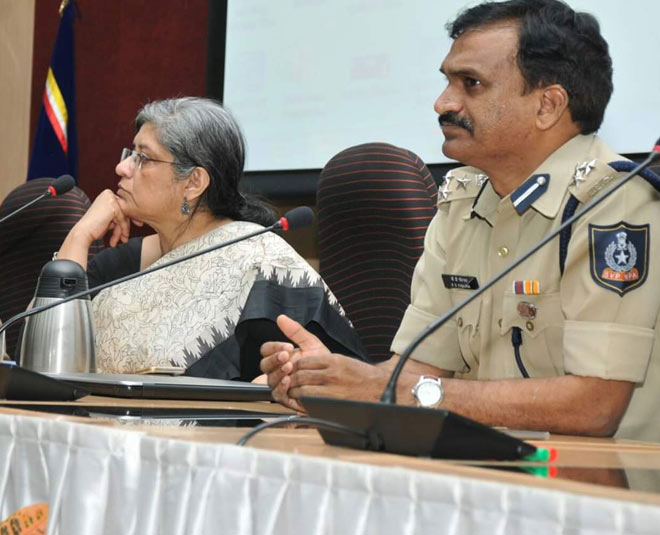 Whereas, Sutapa Sanyal revealed how she ended up working in a state where crime rates were higher than most Indian states. While she thinks it was her destiny to serve in Uttar Pradesh, the former DGP was also determined to bring changes in the region. She, who is from a conservative Bengali family had a hard journey from being a lecturer to IPS officer. "I started my career as a lecturer in a university, but somewhere the injustice impacted me and that's when I became sure that I have to do something to bring changes in the society," told Sutapa Sanyal.
Women Should Modify Their Mentality
When we talk about women empowerment (empowering Dabang Dadi, TIME Magazine's 100 Most Influential People), importance is given to their education, progress and freedom. However, we forget that bringing changes in oneself is also significant. Anupama Joshi emphasised on the same and said, "We women first need to stop underestimating ourselves before expecting society to change. For example, women think that society expects them to get married and have children on time. But who are these people, a mother probably? She is also a woman, and that's why it's important for women to change their thinking first."
Changing The Mentality Of Coming Generation Towards Women
Most men in our society don't take women as their equals and for women empowerment, it is significant to shape the mentality of the coming generation. However, this is not easy given the situation wherein most households sub-consciously raise their male and female kids differently. "If we want to change the mentality of the upcoming generation, the teaching must start right from the home. Unfortunately, in an Indian family, we raise our sons to be emotionless and the girls to be brainless since we think society doesn't want a woman to keep her point of view. But its high time that this needs to change and it will only happen if we start changing the way we are raising our kids, both girl and the boy," said Sutapa Sanyal.
Don't Miss: Shweta Tiwari Talks About People Blaming Her For Broken Marriage, Says "Ladki Mein Hi Koi Kami Hogi"
Every Woman Can Help To Eradicate Domestic Violence
Despite people becoming educated and informed, we witness the increasing number of domestic violence cases in our country every now and then. To stop this, it is vital for women to come together. Not just the victim, but also other women, who know what is happening in that house, but decides to keep a mum anyway. "The social conditioning of women is one of the biggest reasons behind a woman not standing up against ill practices like domestic violence. But, to eradicate this, other women should raise their voices. People often say that there are hardly any officers who would help in cases related to women violence. Perhaps yes you will find such officers, but the key is to find that one helping hand, who will go an extra mile to help you out in such situations," explained former DGP, Sutapa Sanyal.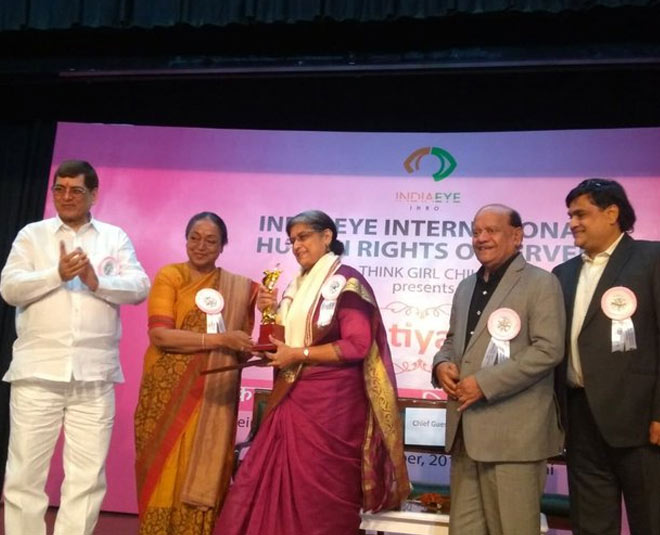 Co-Education Is Significant For Current Generation
There are many schools in India that are either specifically for boys or for girls. Many parents think that such an environment is apt for their kids. However, Wing Commander Anupama Joshi and Sutapa Sanyal think differently because, "In order to teach the current and future generation how to respect every gender, it is vital that they learn together in a co-ed school. For example, if children see a girl as a prefect or head girl of the school, thereafter they don't feel awkward seeing a woman at a higher position in college, office or anywhere else. That's how things and mentality will change," said Anupama Joshi.
Don't Miss: Tips For Women To Succeed At Male-Dominated Workplace
If you liked this article, do comment on our Facebook page. Stay tuned to HerZindagi to read more such stories.