Get Lord Hanuman's blessings and avoid bad luck by worshipping him the right way as per zodiac signs. Here is what Kashish Parashar, Astrologer, Numerologist and Palm Reader has listed out for HerZindagi readers.
Aries
Falling under the lordship of mangal Dev Hanuman ji being the deity of mangal itself it will be highly auspicious for Aries to offer the Lord with Sindoor, especially on Tuesdays and Saturdays.
Taurus
Sukhdev is the Lord of Taurus to impress Lord Hanuman you must recite Hanuman Chalisa at least once a day to eradicate all your problems and gain health and wealth in life.
Gemini
Being under the lordship of Buddhadev already being under the protection of deity Hanuman you can remember him by heart and offer him Boondi Prasad with love.
Cancer
Ruled by the moon, the mother, you can worship Lord Hanuman by offering him with a beautiful new red Chola in order to obtain his blessings
Leo
Sun is the Lord of Leo is already considered the guru of Lord Hanuman aa per the holy Scriptures therefore you should recite Sri Aditya Hirdaya Stotra and offer food to the poor in order to impress Lord Hanuman.
Don't Miss: Monthly Horoscope: Astrologer Predicts Life In September 2021 For All Zodiac Signs
Virgo
Falling under falling under the lordship of Buddhadev Virgo should recite Hanuman Chalisa 108 times to impress Lord Hanuman and gain his protection
Libra
Sukhdev ruling Libra must recite BalaChand of RamCharit Manas to get rid of all ailments and to attain wealth and success in life
Scorpio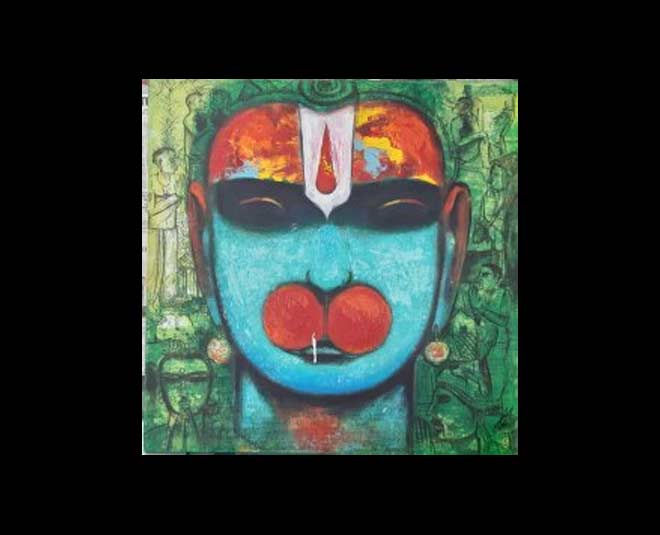 Mangal Dave being the Lord of Scorpio is already a favourite of Lord Hanuman just by reciting Om Shree Hanumate Namah as much as you can you will get rid of all your ailments and will receive numerous blessings
Don't Miss: Right Way To Worship Lord Shiva As Per Zodiac Sign By Astrology Expert-Approved Guide
Sagittarius
Guru being the Lord of Sagittarius is already highly blessed by Lord Hanuman by chanting Shri Sita Ram and donating Ram Charit Manas in any temple will get you to higher grounds in life by the grace of Lord Hanuman
Capricorn
Shani Dev is the lord of Capricorn Hanuman Ji is known to be the guru Shani dev you must light a Diya filled with mustard oil under a peepal tree and recite Hanuman Chalisa on Tuesdays and Saturdays especially to get immense blessings from the ever-gracious Lord Hanuman
Aquarius
Under Shani Dev's Lordship, an Aquarius must decide "Ram" as much as he can to impress Lord Hanuman and to obtain love, peace, and happiness in his life
Don't Miss: How To Worship Lord Krishna As Per Zodiac Signs According To Astrologer
Pisces
Guru ruling zodiac Pisces must chant Om Shree Hanumate Namah to get the fruits of success and wealth by the grace of Lord Hanuman in his life
Lord Hanuman graces each and everybody who seeks his protection. Everything you do must be pure and entirely by your heart. Follow these instructions and worship Lord Hanuman to witness a Life changing experience.
Stay tuned to HerZindagi for more ways of worshipping deities and astrology.