The past year, almost the entire nation has spent time at home looking at the same wall and gazing the similar old wall art. If by now, you haven't changed a couple of things in your space, there is no way you must not be bored to death with what the same decoration. Not everyone is a huge fan of modern décor, many like the rustic, vintage appearance of the house.
If you are one of them, the Aztec prints and art won't disappoint you. They are made using polkas dots, stripes, chevrons and many other components which brings out tribal and bohemian look. If you are looking for such home décor elements to in add in your space, here are some simple options for you!
Aztec Wall Art
You can enhance the beauty of a plain wall by simply adding a couple of frames with subtle Aztec designs. Go for the black and white print, if you want to maintain the minimalistic appearance. Or, go for something vibrant, such as yellow, green, blue, prints. If you don't want to put frames on the wall, you can also go for small-size rugs and hang it to spice things up.
Aztec Print Rug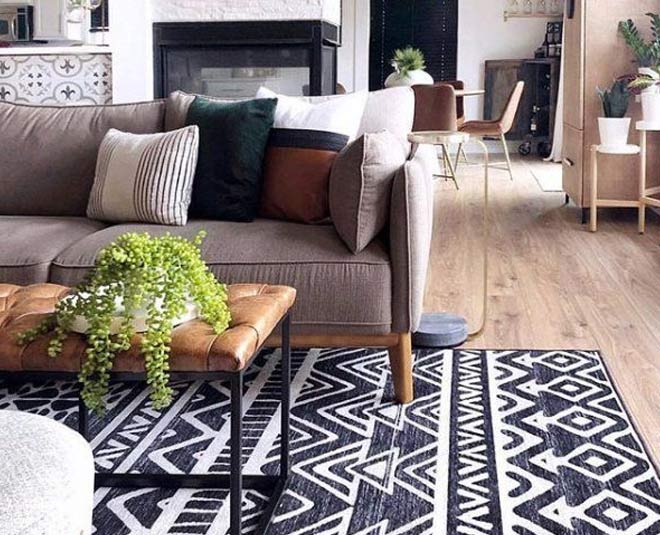 Just by adding a beautiful rug in your living room, you can uplift the mood of the entire room. It looks lively and classy, without actually altering the décor of the entire room. When picking the colour of the rug, do consider the hues of your sofa, centre table, and other elements. Try to maintain the contrast, so that nothing ends up looking odd. Placing a lot of greens can never go wrong when trying to achieve a vintage look.
Aztec Print Curtains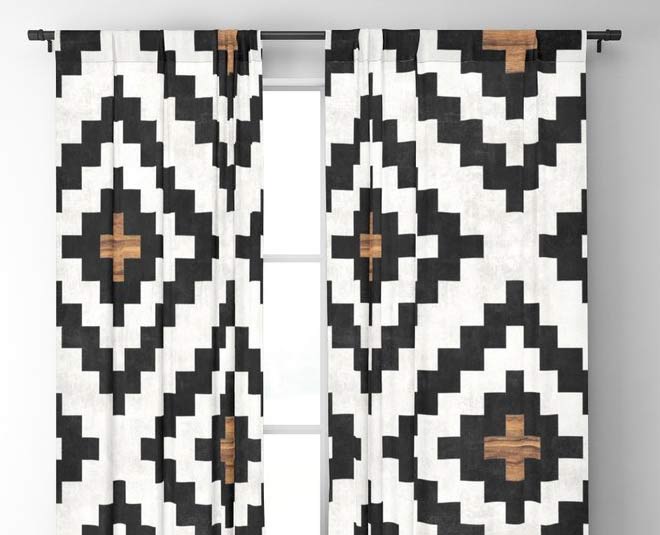 If you are looking for cheap options to complete your home décor, adding a new pair of curtains can be the best option. Without doing much, you can enhance the beauty of all the rooms, such as the living space, bedroom, and even your balconies. For the hot summer days, most of us want something heavy, and thick to stop the heatwave from entering your home. Go for Aztec curtain rugs. Not only they will keep hot air from entering your home, but will also give a classy look.
Aztec Print Furniture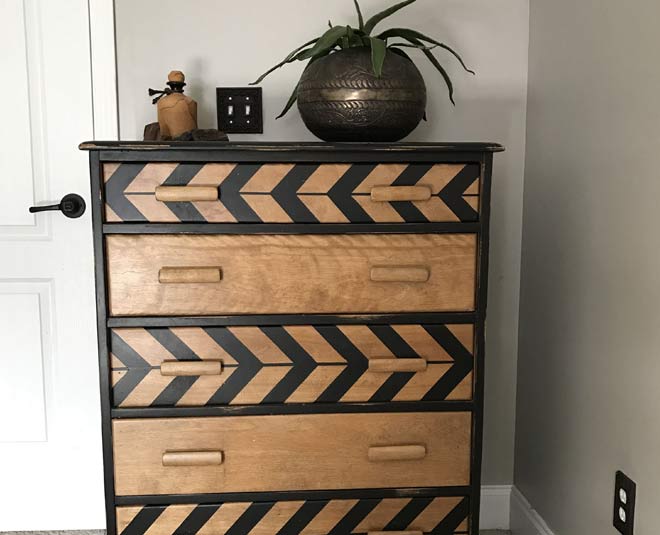 There is no need to spend way too much money in bringing in new furniture (tips to buy furniture). All you need to do is invest in wooden paint, which is emulsion or enamel paint. They are low-cost and are very easy to use, giving you a glossy finish. Dram simple patterns like the one shown in the picture, using a pencil. Lastly, finish it off with a colour of your choice.
Don't Miss: Use These 5 Home Decor Accessories To Amp Up Your Bedroom Interiors Instantly
Aztec Bedsheets & Pillow Covers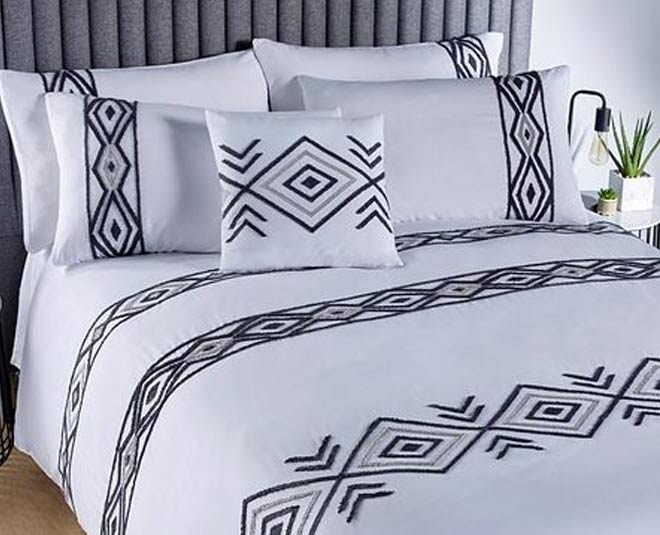 After you add all the above-mentioned elements in your space, the last thing to do is adding Aztec pillow covers and bed sheets (types of bedsheets you must have). This will bring everything together. You can go more minimalistic shades or can go crazy with vibrant hues. Either way, your home will be looking a masterpiece uplifting your heart and soul in the best way possible!
Don't Miss: These Curtain Colour Combinations Can Never Go Wrong
Do let us know how you decorated your home, using Aztec designs by commenting on your Facebook page. Stay tuned for more such stories.