Ideas To Create An Eco-Friendly Garden
Create a long-lasting garden with these eco-friendly gardening tips that will benefit your garden, wildlife and budget.
Many gardeners are prioritising the creation of an eco-friendly garden as they see the value of having backyards that are not only attractively planted and well-designed, but also collaborate with animals and help to reduce climate change. So if you're looking for creative garden ideas, try some of these simple ways to make an eco-friendly garden that's both sustainable and a haven for wildlife.
1. Create A Natural Garden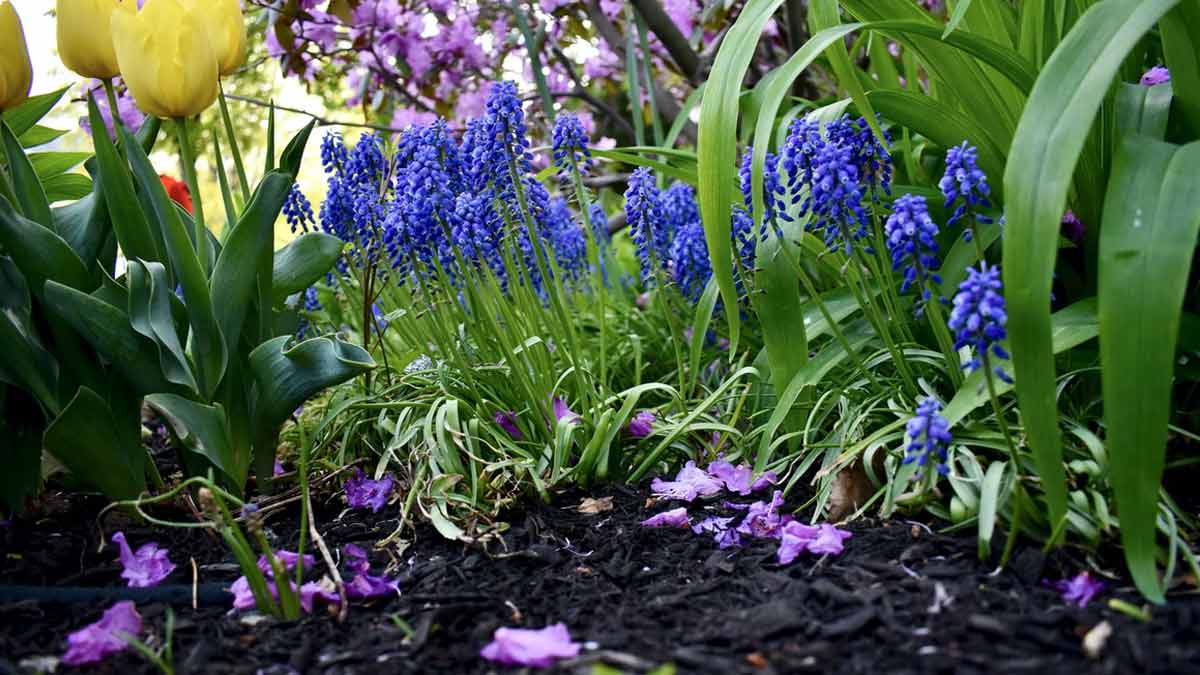 Plant according to the garden, not the gardener,' is the natural garden's approach, and looking to nature for inspiration and a template will help you get started. Work with, not against, the qualities of your garden. In damp shadow, for example, embrace woodland plants and those that thrive along woodland edges. Mediterranean herbs like rosemary, juniper, bay, and sage — plants with silvery or blue-grey leaves that have naturally evolved to such circumstances – are ideal for sunny slopes.
2. Choose Eco-Friendly Materials
Healthy gardens emphasise the use of locally produced and made green materials. They help to lower your carbon footprint because they have few air miles attached, and most of them use little or no cement, which accounts for more than 5% of global carbon emissions. They also provide gardens a sense of place by connecting them to the surrounding environment, which is especially significant in rural areas. Pots, cob (clay and straw), oak, rammed earth, log walls, woven willow, chestnut paling timber, and even straw bales all have their own distinct personalities.
3. Recycle And Reuse Materials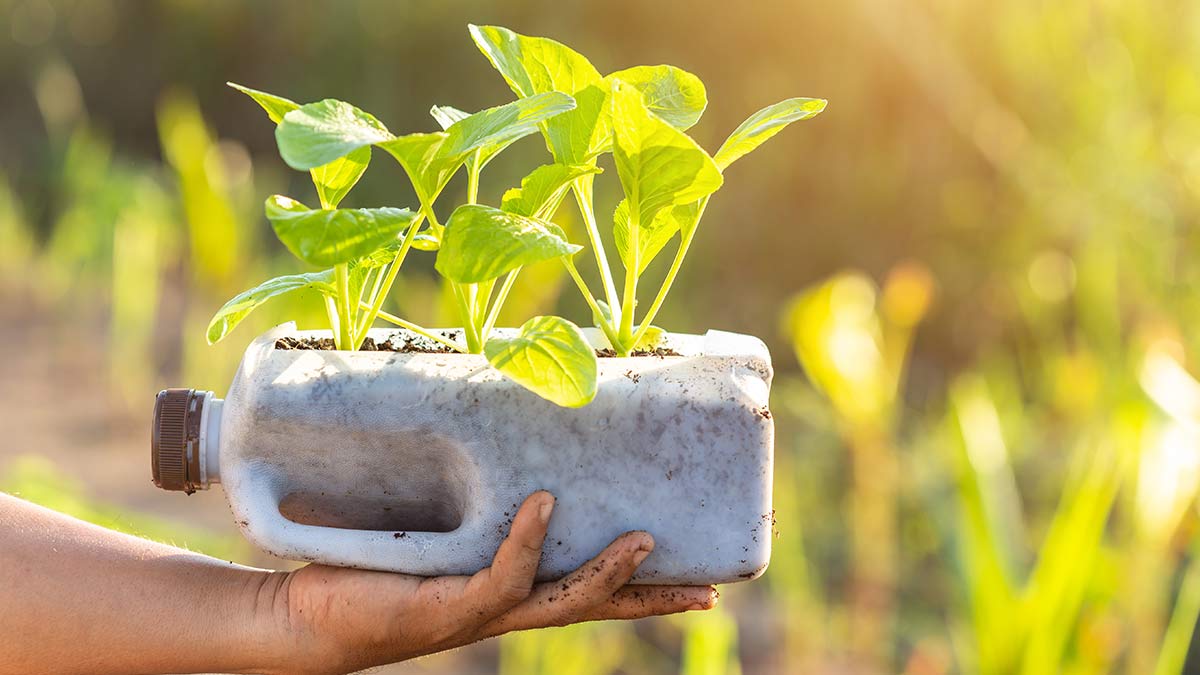 The origin, extraction, fabrication, and installation of materials in constructions, walkways, walls, and patios are the primary concerns. Usingrecycled products(DIY Reusable Items In Your House) instead is an excellent method to reduce your carbon footprint. Buckets, clay pipes, and old scaffolding planks are all viable options. Recycled materials allow you to be more creative while also adding character and weathered charm to a space. They also allow you to enhance the identity and design style of your property.
Don't miss:Best Way To Start A Kitchen Garden
4. Go For Eco-Friendly Plants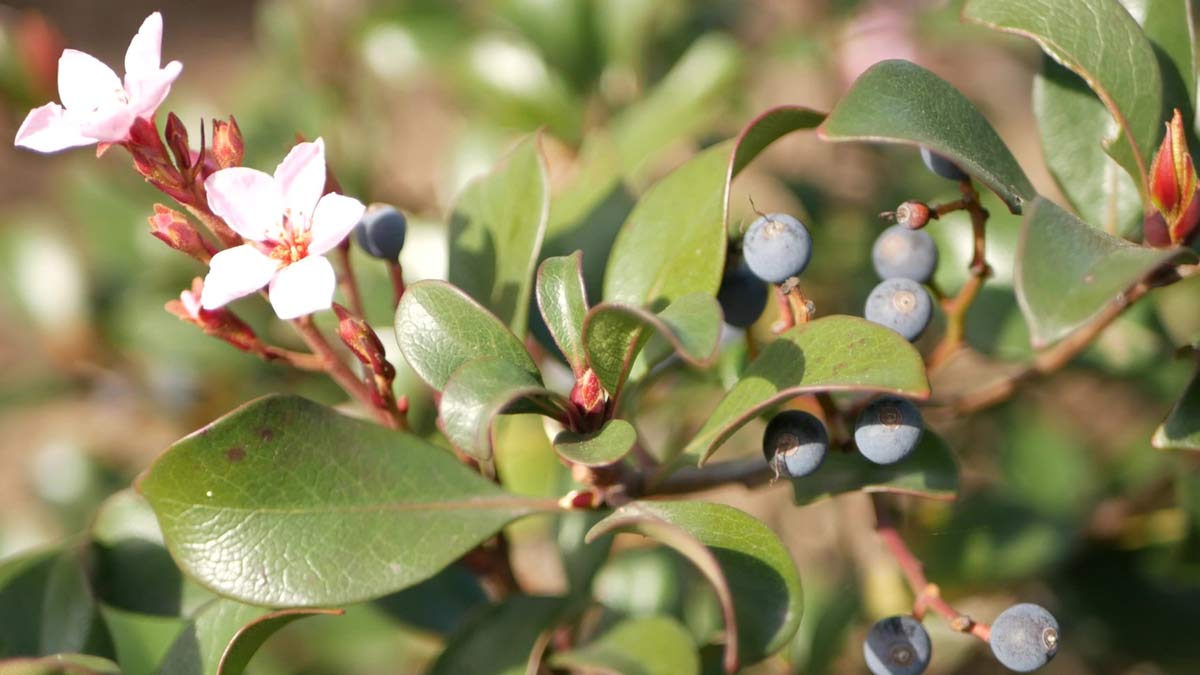 Choosing the right plants is a crucial design element, especially if you want to grow organic foods at home you can easily create an organic garden. The greatest plants will give food and shelter in an eco-friendly landscape, producing ideal habitats for beneficial species. Choose a variety of berry-producing plants and trees that are native to your area, such as Indian hawthorn, because birds and insects will be more likely to visit your garden if you grow them.
Don't miss:Love Gardening? Here Are The Most Important Gardening Tools That You Must Have
5. Improve Your Soil
Compost and/or well-rotted manure will maintain your soil in 'good heart,' as gardeners call it. This results in a healthy soil that is rich in vital microorganisms, which leads to healthy plants that are resistant to pests and illnesses. Compost also absorbs water like a sponge, which is beneficial in sandy soils that drain quickly.
Do share your thoughts with us on our Facebook page. For more such stories, stay tuned to HerZindagi!