It is a psychological hindrance to foodies to see dirty and burnt cookware in the kitchen. While we do want to cook more and more but when the utensil especially that aluminum kadai, gets burnt and discoloured, then it becomes a difficult task to work your way back to a clean and shiny utensil.
Most of us don't know that all kinds of burns, stains and discoloured patches can be removed from the kadai and other utensils only the tougher the stain will be the harder it will be to remove it. Also the more time you leave the stain be it gets tougher so, it is better to be cleaning your kadai as soon as the stain appears. But obviously, these stains cannot be removed easily and thus we are here to tell you some ways that will help you fight those tough kadai stains easily. So, read on and find out more.
Some Ways That Can Be Used For Cleaning Utensils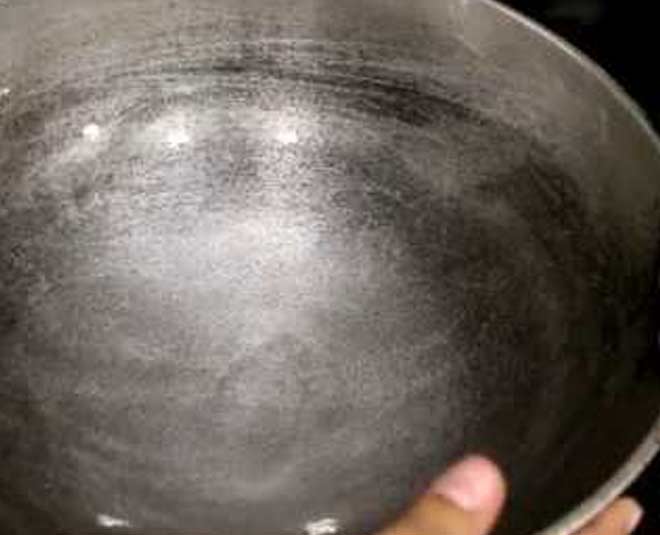 Hot Water
Salt
Onions
Aerated Drinks
Cream Of Tartar
Baking Soda
Wine
Vinegar
Methods Of Cleaning Tough Stains On Kadai
Method 1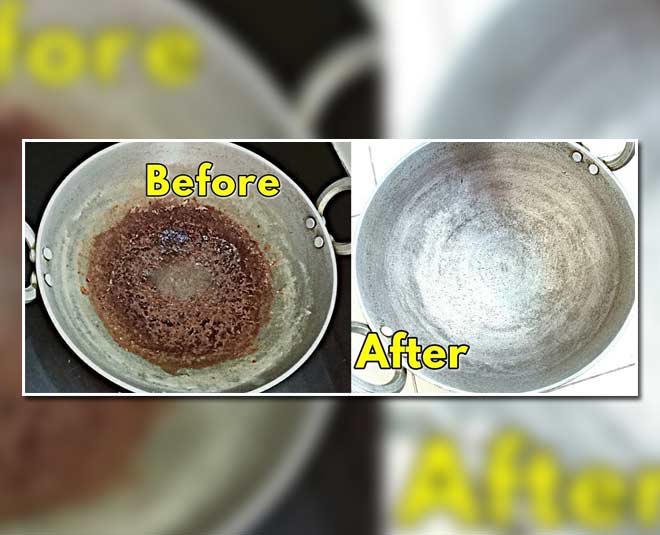 Ingredients
Baking Soda
Lemon
Borax
Liquid Dish Detergent
Method
Start by boiling some water in the kadai you wish to clean and then add baking soda, squeeze a lemon, and the rest of the ingredients according to the quantity of water.
Once the solution comes to a boil, put a stopper inside your sink and add this solution over there.
Soak the kadai in that solution exposing its back burns and let it be for 30 minutes.
Now take a ball of steel wool and while keeping the kadai in the solution start rubbing it over the stains.
This will require a lot of effort but you need to be patient and clean all the burns. This is a highly effective way to clean your kadai.
Method 2
Ingredients
Cream Of Tartar
Baking Soda
Vinegar
Liquid Detergent
Method
In a bowl mix all the ingredients nicely and add vinegar in the end.
Take the burnt kadai and apply this mixture on its back or wherever the burns are. Leave the paste in the burns for about 20 minutes and then start scrubbing with a good steel scrub.
The carbon accumulation will gradually start coming out. You can repeat the process by applying more paste and this will also help you clean medium to hard burns.
Final Method
The final method is again very easy, all you have to do is take a steel spatula and the burnt kadai. Heat the bottom of the kadai. And using the sharp edges of the spatula remove the carbon layer that has been formed over your aluminum kadai.
This process will also take time but it will be the end of the hard stains in your kadai.
Finally, after cleaning the kadai with detergent for a final time you can use a pumice stone to scrub out the rest of the stains. Just apply some detergent, add cream of tartar or tartaric acid and scrub over the stains to ward them off.
You should keep using these ways to clean your kadai every once a week so that the stains do not become tough and hard to remove.
Don't Miss: 5 Tips To Clean Your Old, Burnt Aluminium Cookware
So, clean your kadai easily with the above mentioned tips and stay tuned to Her Zindagi for more such pieces.