The day to express love and affection, Valentine's day is just around the corner and we can't keep calm! There is so much we all have been through this past year, that any occasion to shower love upon our special ones shouldn't be missed. Luckily, most of us had good family moments this year, and now its time to make our boyfriend or fiancé feel special.
If you are away from him, need not worry, technology can help to make this valentine as special as any others. You will just have to plan things in prior. We know you have a busy schedule, that's we did it for you. Just follow this day-to-day guide and you will be leaving your love of life in complete awe!
7th, Feb 2021: Rose Day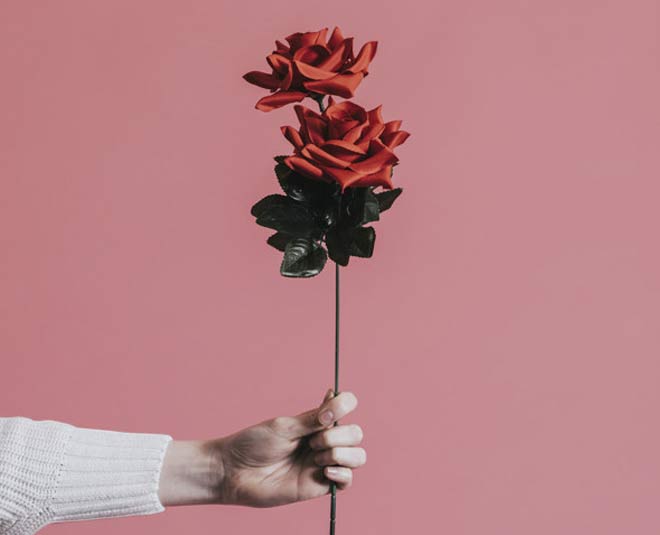 Yes, we know you are thinking about sending him a red rose bouquet. Classic but not unique. Along with real roses, send him a beautiful handmade flower. Here's how you can make it:
Supplies
Red crepe paper
Old copper wire
A pair of scissors
Adhesive
Thread
Steps
Cut paper into two halves, and fold both 8 times.
Make oval on both and cut in that shape.
You will have many rose petals now.
Take the copper wire, fold twice to make a stem.
Place two petals on the top and stick together and on the wire.
Tie with the tread, but don't break it.
Keep adding petals and tying with the thread.
Lastly, secure by applying adhesive.
8th, Feb 2021: Propose Day
Since you can not visit him, take the full advantage of your high-speed data. Make a video to tell him, how much you miss him. However, be a little creative while proposing. First, dress to impress and then be candid about what you want to say. Because the message should be straight out of your heart!
9th, Feb 2021: Chocolate Day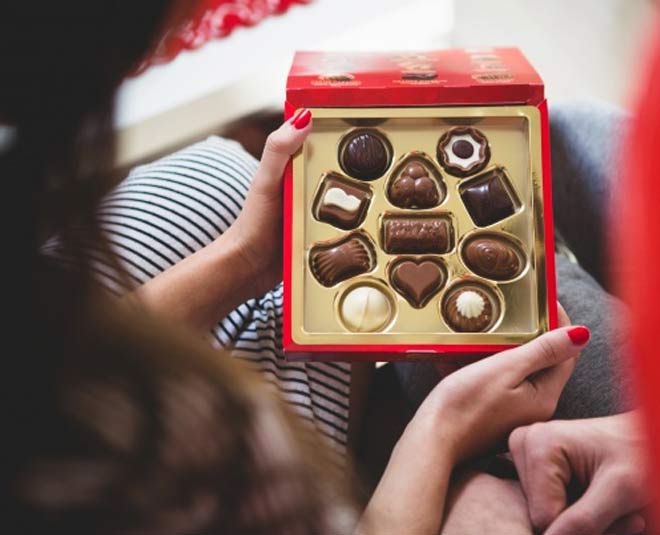 To make chocolate day way more special, don't just send him the regular chocolates. Instead, go to a bakery and ask the chef to print both of your photo on a bar of chocolate. You can also go for a sweet message if you are not willing to do a photo. This will add a personal touch and make your chocolate day a very memorable one!
10th, Feb 2021: Teddy Day
Teddies are just adorable and looking at them uplifts your mood! We know the love of your life must be missing you. So, gift him a teddy that comes with an audio player. You can record any message that will play on just pressing a button.
11th, Feb 2021: Promise Day

Both of you must have promised a couple of things to each other when you decided to come into a relationship. It is time to remember those vows or promises again over a video call. Slip in something elegant and make the most out of the day!
12th, Feb 2021: Hug Day
You must be thinking, how on earth can one celebrate hug day virtually. You actually can with a twist! Take any of your t-shirt or piece of clothing that your boyfriend remembers or likes, spray your favourite perfume on it and send it to him. The idea is to make him feel your presence with that fabric.
13th, Feb 2021: Kiss Day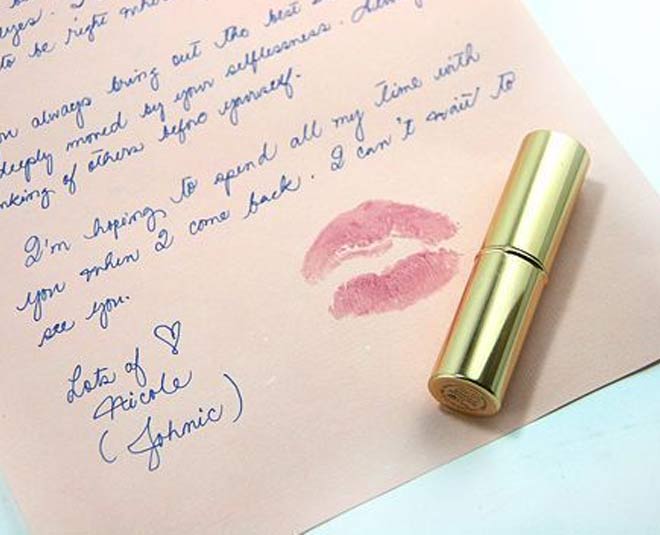 Alongside videos of you giving a flying kiss, send him a sweet handwritten letter with your lip print on it. The fragrance of your lipstick (how to achieve dual lip look) will remind him of you in the most special way!
Don't Miss: Propose Your Partner Like Your Favourite Television Celebrities
14, Feb 2021: Valentine's Day
On the main day, Valentine's Day, book a table at his favourite restaurant (5 restaurants in Delhi) for him and do the same in your city for yourself. Stay connected on a video call while you enjoy your meal and each other's company!
Don't Miss: Proposal Stories Of These Bollywood Stars Will Make You Feel Mushy
If you liked this article, do comment on our Facebook page. Stay tuned to HerZindagi to read more such stories.