When one hires professionals to paint interiors, they expect them to give impeccable results. Unluckily, that's not always what you get. Sometimes, when we hire unskilled painters, they can leave your walls looking atrocious. Also, if you plan to coat your walls with brand new colours yourself, chances are you will end up with something less satisfactory due to the lack of the right equipment and skills. Other than this, blistering sun exposure, continuous rain, and radical temperature shifts can lead to a number of common problems that can be visible on the walls after a few days of applying a fresh coat of paint. Understanding the origin and fixing them with the help of these tips can put things back to normal, without spending much. Here's what all you can do:
Scrape Paint Splatters
After a paint job, we expect the rooms to look flawless. But, after having a closure look we find it's anything but flawless! Drips or splatters on the floor, windows, and cupboards not only disappoints you but also put you in a situation where you think you will be needing someone else to fix the mess. Drips and splatters are not actually that difficult to deal with. First, let the paint dry completely. Using utensil scrub scrape the offending spots. If the marks are very stubborn, you can spray a little bit of kerosene oil and then run a razor blade over it. Wipe the residues with a small towel or wet tissue.
Don't Miss: Five Handy Décor Tips To Style The Perfect Master Bedroom
Banish Paint Bubbles
Change in temperature leads to paint bubbles or blisters that look like the sign of a cheap paint job. Of course, you don't want your freshly done walls to show such marks. While this can also be due to improper undercoat, it is important to first analyse the underlying cause. Once you address the primary problem, start by first scrapping the bubbles off. Use a paint scraper or a butter knife for the same. Apply a thin and smooth coat of primer and repaint that portion. It's best to apply 2-3 coats of paint.
Don't Miss: These Kitchen Revamping Ideas Are Fit For The Smallest To The Biggest Of Spaces!
Remedy Roller Marks
One of the most disappointing things that can happen after getting the walls painted are the roller marks or lap marks. This mostly occurs because of not maintaining a wet edge of the roller while painting. In order to restore a smooth velvety finish, lightly scrape all the uneven areas using sandpaper. Take a paper towel and wipe down the walls completely to remove dust. Apply a thin coat of primer followed by coats of paint. Remember to keep the tool wet while doing so.
Get Rid Of Carpets, Cushions Stains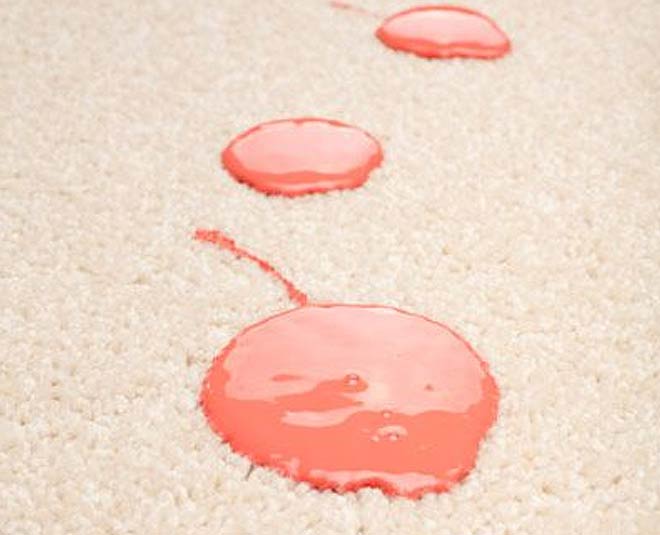 While it is best to remove or cover everything before starting to paint the walls, spills and splatters are common. However, getting rid of them is not that difficult. If the paint is still wet, simply blot it up with a wet paper towel. Avoid rubbing the paint, otherwise, you will end up grinding the liquid into the fibers of the fabric. As you blot, the paint will come up itself. But, if the paint has dried up, mix liquid soap and ¼ cup of hot water in a bowl and pour it onto the area. Let the solution sit for about 3-5 minutes. You will notice the paint has softened. Then gently scrape the dried patches of paint using a knife or razor.
Undo Uneven Coverage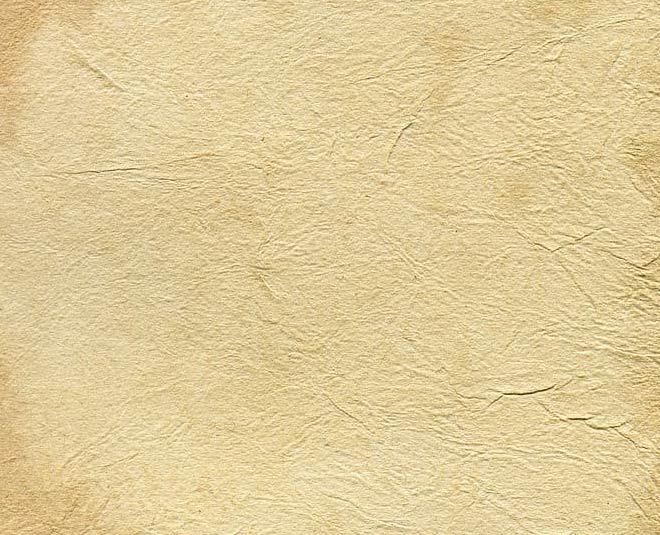 If your paint is one or two months old and has started showing uneven coverage that doesn't mean you need to get this done again completely. Sometimes due to not applying the correct number of coats, the walls can show patches. To fix this common issue, just apply a thin coat of the paint once again. Depending on the pigmentation you can do one more coat.
If you liked this article, do comment on our Facebook page. Stay tuned to HerZindagi to read more such articles.