Pongal or Thai Pongal is a Hindu harvest festival celebrated across Tamil Nadu, Kerala, Karnataka, Telangana, Andhra Pradesh and Sri Lanka. The festivities span multiple days. Its date is decided on the basis of when the earth completes one full circle around the sun. This year, it will be celebrated on January 15.
The same festival is known by other names in different parts of India, including Lohri (Punjab), Makar Sankranti (Uttar Pradesh), Uttarayan (Gujarat), Makara Chaula (Odisha), and Maghi Sankrant (Haryana and Maharashtra) among others.
Significance Of Pongal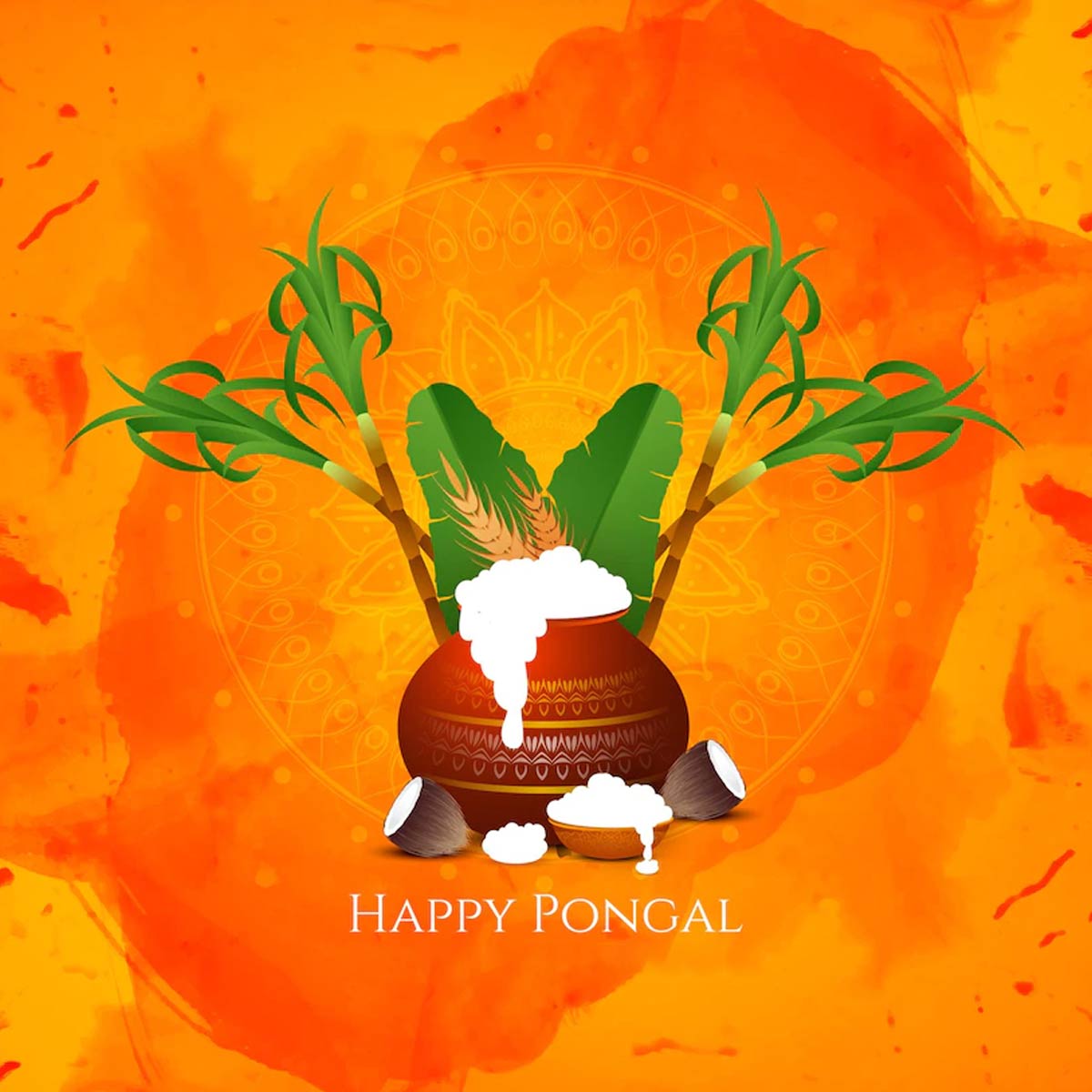 The significance of celebrating the festival is to pay your gratitude to the Sun God for a good harvest. Celebrations go on for about four days with each day given a separate name–Bhogi Pongal, Surya Pongal, Mattu Pongal and Kanum Pongal.
According to mythical tales, Lord Shiva sent Nandi to the earth to request humans to massage their bodies with oil and take a bath every day and eat once a month.
Don't Miss: PIL Seeking Menstrual Leave Filed Before Supreme Court
However, Nandi mixed the two sentences and conveyed that humans should eat every day and do an oil massage and take bath once a month. This enraged God, who asked Nandi to forever stay on the earth and help humans grow and produce more food.
Hence, wherever farmers celebrate the harvest festival, you will find them praying to the bull who helps them plough the farm.
Don't Miss: Here Are 10 Takeaways From Prince Harry's Memoir, Spare
Pongal Wishes, Greetings, Quotes & Messages To Share On WhatsApp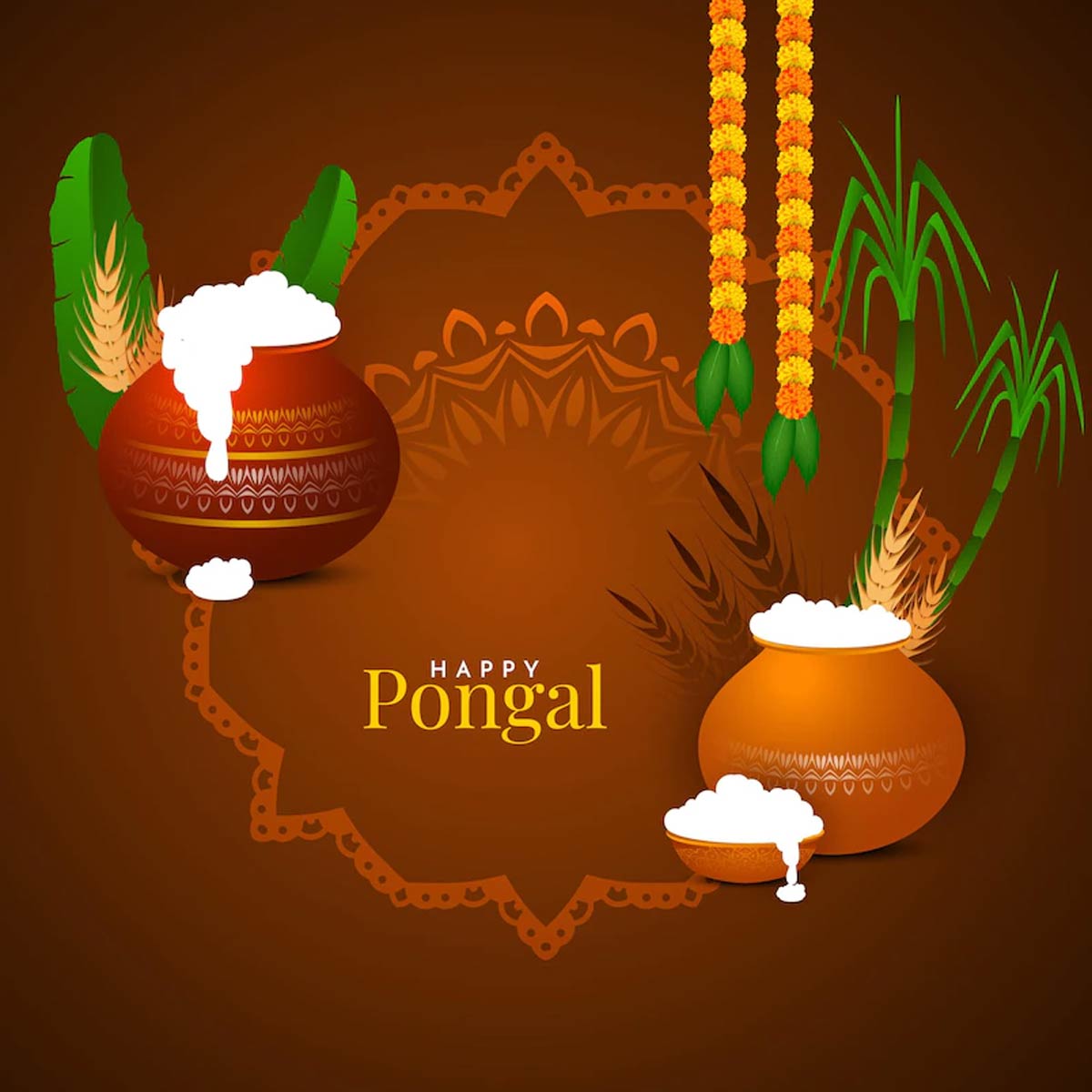 Sending you and your family warm Pongal wishes. May the festival bring lots of good fortune and happiness to your door. Enjoy the delicious delicacies and have a gala time with your loved ones.
May the festive spirit of Pongal bring you closer to your loved ones, ward off evil eyes and fill your home with joy. Happy Pongal!
Pongal symbolises good health, happiness, prosperity and joy. May you and your family experience all of it and more. Sending you and your loved ones good vibes for the harvest festival.
May your house be filled with laughter and the fragrance of sumptuous delicacies. Wishing you and your family a happy Pongal!
Let the warmth of the harvest festival sink in, and your heart be filled with joy and happiness. Have a wonderful Pongal!
May luck be in your favour, peace in your home and calmness in your heart while celebrating the auspicious festival of Pongal. Happy Pongal!
Wishing you and your family a Happy Pongal. May the festivities bring joy to your household, fulfil your wishes and bring your close to your loved ones.
I wish you a prosperous Pongal. May you harvest good vibes, smiles for your loved ones, success in your career and love among your family members.
Happy Pongal to you and your loved ones. May the festival fill your home with zeal and joyous gatherings. May you touch new heights and be happy throughout the year.
Happy Pongal! Wish you the best of the harvest festival. May you prosper in life and have a joyful time.
Did you like this article ?