Lovingly known as the "Princess of Pop" by her fans, Britney Spears is an American singer, songwriter, and actress. The pop icon has been making headlines because of her conservatorship. Her much publicised struggles on the personal front made her fall under conservatorship involuntarily in the year 2008.
What Is Conservatorship?
For those who don't know, a conservatorship is a court-approved arrangement where a person or organisation is appointed by a judge to take care of the well-being and finances of an adult.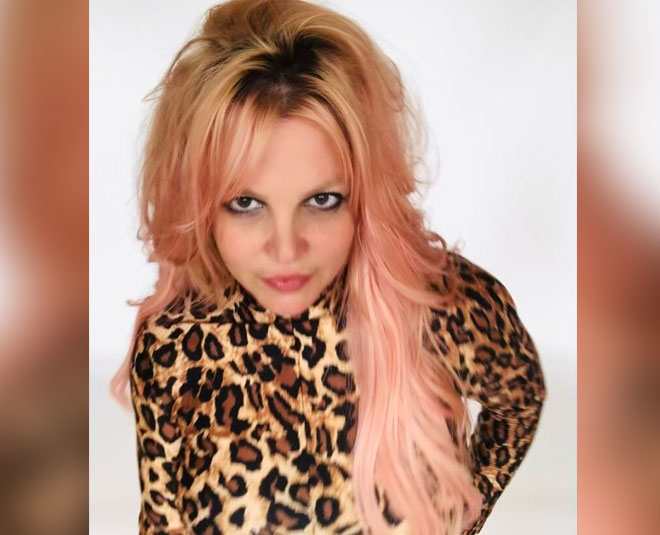 An adult is placed under conservatorship when they are considered to be unable to manage their own life, their mental health, financial, medical needs among others.
Who is the conservator? The conservator appointed by the judge can be a family member, spouse, child, or even a friend. If there is no such family member or acquaintance who can take care of the person then the court appoints a public guardian or professional fiduciary. The duties of a conservator include making arrangements related to their living, health, transport, finances, investments among others.
#FreeBritneyMovement
After 13 years of being placed under conservatorship, Britney Spears has asked the court to end it. In her 24 minute statement against the conservatorship in the Los Angeles court, she shared how she was abused.
Britney Spears's father, Jamie has been her conservator for the last 13 years along with a licensed care manager Jodi Montgomery. For the uninitiated, Britney Spears was put under conservatorship because of her public breakdowns and unstable behaviour like attacking a paparazzi car with her umbrella, shaving her head. First, she was put under a "5150 hold" which is a medical code. Under this code, a person can be a danger to others or to themselves because of a mental disorder. At that time, her father Jamie had requested the court for an emergency temporary conservatorship.
In her statement as per a report by variety.com, she shared that she was compelled to use birth control and take other medications against her own will because of her father and the second conservator. Britney Spears further shared that she is being prevented from getting married and having a child. She shared that she wants to marry her boyfriend Sam Asghari and have a baby with him but she isn't allowed.
She told the court that she wanted her father's involvement in her conservatorship to end completely.
She said, "All I want is to own my money and for this to end and for my boyfriend to be able to drive me in his car." Britney Spears went on to share how she was drugged so that she could perform but it was all against her will.
39-year-old Britney Spears said, "This conservatorship is doing me way more harm than good." Britney Spears said that all these years she was silent and it created an impression that she had approved of the conservatorship. However, she shared it all because she was in denial.
Can This Conservatorship Come To An End?
Yes, any conservatorship can come to an end if the conservatee requests the court to end it. In this case, the court appoints an investigator who takes both sides into account. However, the conservatee needs to prove that they can manage their life on their own.
The court has the power to remove any one conservator if they are failing to perform their duty and appoint another one.
Celebrities Come Out In Support
American singer and songwriter Justin Timberlake took to his Twitter account and wrote, "After what we saw today, we should all be supporting Britney at this time. Regardless of our past, good and bad, and no matter how long ago it was… what's happening to her is just not right. No woman should ever be restricted from making decisions about her own body.
No one should be treated like this. Stay strong Queen!! You deserve better 💜🦄🌈✨💜 #FreeBritney

— Khloé (@khloekardashian) June 24, 2021
Actress Jameela Jamil too came into Britney's support over Twitter.
Wishing All the luck in the world to Tahani's good friend, Britney Spears today. It is the most bizarre theft of freedom that has happened right in front of our eyes for over a decade now, and I hope she finds assistance with organizing her life that she is comfortable with now.

— Jameela Jamil 🌈 (@jameelajamil) June 23, 2021
Rhea Chakraborty too shared a post on her Instagram handle in support of Britney Spears that read '#FreeBritney'.
View this post on Instagram
After her conservatorship hearing, Britney Spears took to her Instagram handle and posted a quote by Albert Einstein. She wrote a long note along with the post that read, "I just want to tell you guys a little secret 🤫 … I believe as people we all want the fairy tale life and by the way I've posted … my life seems to look and be pretty amazing … I think that's what we all strive for !!!! That was one of my mother's best traits … no matter how shitty a day was when I was younger … for the sake of me and my siblings she always pretended like everything was ok. I'm bringing this to peoples attention because I don't want people to think my life is perfect because IT'S DEFINITELY NOT AT ALL … and if you have read anything about me in the news this week 📰 … you obviously really know now it's not !!!! I apologize for pretending like I've been ok the past two years … I did it because of my pride and I was embarrassed to share what happened to me … but honestly who doesn't want to capture there Instagram in a fun light 💡🤷🏼‍♀️ !!!! Believe it or not pretending that I'm ok has actually helped … so I decided to post this quote today because by golly if you're going through hell … I feel like Instagram has helped me have a cool outlet to share my presence … existence … and to simply feel like I matter despite what I was going through and hey it worked … so I've decided to start reading more fairy tales 👑🧚‍♀️🦄 !!!!!"
Nobody really deserves to be caged like Britney Spears. The conservatorship indeed took away everything from her. We hope she finds justice and gets her life back.
Tell us your thoughts on the #FreeBritney movement on our Facebook page. For more updates on the story, stay tuned!