During the festive season be it Dussehra or Diwali, decorating our homes with toran and rangolis besides lights, is a given. So if you are hunting for some different designs to make your home stand out or to simply push your creative boundaries, then these different kinds of designs executed in a unique way will be a hit! Scroll down to see which one you like.
Stick Ons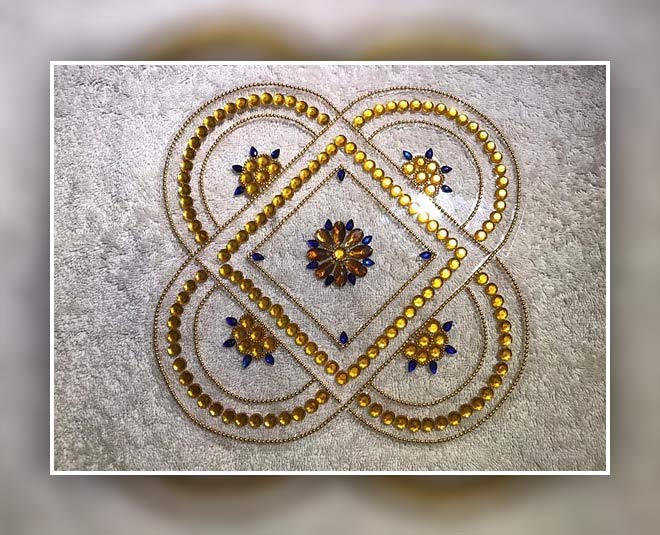 Image courtesy: GLIMPSE ORIGINALS Instagram
This is one of the latest things in the market. These are sticks on acrylic sheets which have blingy, shiny designs. They look unique and are best when you feel you cannot dedicate as much time you should for a rangoli. Besides, you do not have to worry about people stepping on it and spoiling it.
Figurines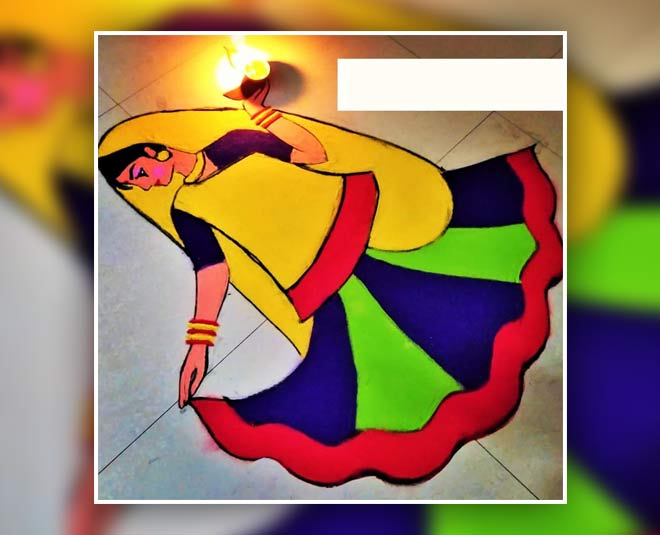 Image courtesy: ahmedabad_food_world Instagram
This is a cool design where you can make a figure using bold colours and like the woman here has been given a diya in her hand, you too can get as creative. You can also make namaskaram hands with a diya in between or hanging lamps design with actual diyas places on the curves.
Flower Power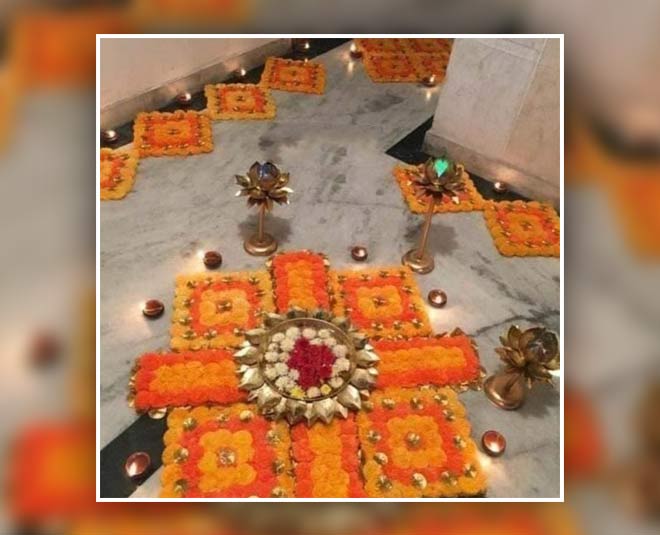 Image courtesy: athrav collection Instagram
This is the easiest, classy yet needs precision. Just gather a lot of marigold flowers and draw a cool design. On those lines place the marigolds and leave space for the diyas or candles. Light them once you are done with the puja and click pics for Instagram!
Ombre Effect
Image courtesy: athrav collection Instagram
This one is gorgeous but a bit difficult to pull off. However, if you can try, then please do as it looks beautiful! You can use different colours and combinations as per your liking.
Don't Miss: Home Décor: 10 Budget-Friendly Ways To Deck Up Your Home For The Festive Season
Kolam & Maroon
Image courtesy: tamizh_dots Instagram
This is a basic number but sometimes basic is the best. If you don't have many colours then simply draw something in white and fill in with a maroon colour. You could take some maroon kumkum and mix it with water and apply.
The Shade Squares
Image courtesy: bebovlogs_ Instagram
Use your favourite colours like here blue has been used and colour away. The end result would look fantastic! You could also mix and match any even draw designs in a sequence.
Stay tuned to HerZindagi for more such festive home decor ideas.