October is the most exciting of months, for one, it marks the beginning of the winter season and for two, a lot of festivals fall in the days of this month. During this month, we are usually busy with eating lip-smacking dishes specially prepared for the Gods, buying new clothing or furnishing items, and spending quality time with our extended families. It is the month when our homes are all decked up for Diwali and our hearts brimming with sheer joy and happiness.
So, to enjoy this month full of festivities to the fullest, here are some important dates and shubh muhurat that you should keep in mind to double the value of celebrations.
Maharaja Agrasen Jayanti, October 17th 2020
This day marks the birth anniversary of a legendary Hindu King, Maharaja Agrasen. Maharaja Agrasen was the ruler of the Agroha kingdom, and it is here that the origination of Agrawal is rooted. Agrasen Jayanti is generally observed on the fourth day of the Hindu month Ashwin. This Jayanti is celebrated across the country by Agrawal, Agrahari, and Jains. People prepare offerings and try to do some social welfare activities on this day.
Shubh Muhurat: 11: 52 a.m to 6: 24 a.m, 18th October
Navratri, 17th - 25th October 2020
Navratri is one of the biggest festivals in Hinduism and the majority of Hindus celebrate it across India. The festival is a phase of nine-day set to worship different forms of Goddess Durga- the all-powerful.
Each day in the Navratri is dedicated to worship each of the nine forms of Durga. Further, people observe fasts and conduct prayers and havans on these days. Then, during the final days of this festival, they offer food to young girls as they are considered to be human versions of the goddess.
Shubh Muhurat for 17th: 11: 52 a.m to 6: 24 a.m, 18th October
Shubh Muhurat for 18th: 08:52 a.m. to 05:27 p.m.
Shubh Muhurat for 19th: 06:24 a.m. to 03:53 a.m., 19th October
Shubh Muhurat for 20th: 05:10 a.m. to 06:26 a.m., 21st October
Shubh Muhurat for 21st: 05:10 a.m. to 06:26 a.m., 22nd October
Shubh Muhurat for 22nd: 05:11 a.m. to 06:27 a.m., 23rd October
Shubh Muhurat for 23rd: 01:28 a.m. to 06:28 a.m., 24th October
Don't miss: Navratri Special: Using These Recipes Make Makhana Kheer, Vrat Dosa And More!
Durga Ashtami, 24th October 2020
Image Courtesy: Tripsavvy
Durga Ashtami is the eighth day of the Navratri that is celebrated with extremely joyous proceedings and celebration. The Durga Ashtami is the most auspicious day of the five days long Durga Puja. The Puja takes place in 'pandals' and people worship the weapons of Goddess Durga, which is why this occasion is also referred to as Astra puja'.
Shubh Muhurat: 06: 28 a.m to 02:38 a.m, 25th October
Maha Navami 24th October 2020
This festival is the ninth day of the Navratri and is celebrated with great zeal across the nation before bidding goddess Durga farewell. People dance to the tunes of Garba and paly dandiya with each other wearing resplendent outfits. Maha Navami marks the end of the nine days long celebration of the Durga Puja.
Shubh Muhurat: 06: 28 a.m to 02:38 a.m, 25th October
Don't miss: Flaunt Your Style For Nine Days Of The Navratri By Donning These Special Outfits
Vijayadashmi 25th October 2020
Image Courtesy: Wearegurgaon
Vijayadashami is observed across the nation, one day after the Maha Navami. It is celebrated to glorify the victory of good over evil. Huge statues of Ravana are built and set on fire. Lord Rama Of Ayodhya defeated the demonic Ravana and that is why to commemorate this day Dushehra is celebrated. Ramleela - the play based on the life of Lord Rama, starts days before this day and people are welcomed to watch it with their families. It also increases the excitement as Diwali is only 20 days later this festival every year.
Shubh Muhurat: Whole day (Ravi Yoga)
Valmiki Jayanti 31st October 2020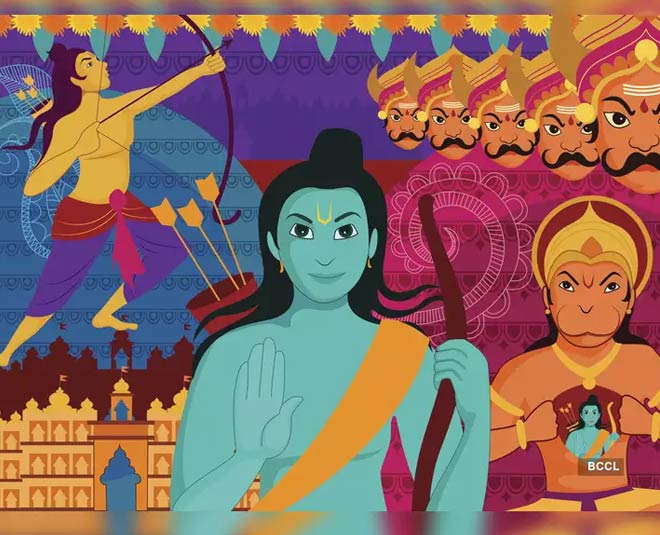 Image Courtesy: Static.toiimg
This day marks the anniversary of Sage Valmiki, a poet, and philosopher, who also happens to be the author of the 'Ram Charit Manas' or the famous Indian Epic,'The Ramayan'. The Valmiki Jayanti is observed on the full moon night (Poornima) of the Ashwin month. And, this festival is celebrated by the Valmiki community, in several parts of India.
Shubh Muhurat: 11:42 a.m. to 12:27 p.m. (Abhijit muhurat)
01:55 p.m. to 02:39 p.m (Vijaya Muhurat)
Celebrate all these festivals and fill your lives with immense joy and happiness.
Stay tuned to Her Zindagi for more information like this.