Through their artwork, feminist artists in India are offering a new take on a world ridden with patriarchy. Their inclusive, modern and vibrant art pieces talk about women's sexuality, smashing the patriarchy and body positivity. Let's surf through their colourful work.
1Kully Rehal (@kully_rehal)
Kully Rehal/Instagram
Kully Rehal's illustrations show women owning their desire and smashing stereotypes. In the above work of art, she is asking today's women to go out of their ways and 'scandalise aunties a bit'. Her other art pieces feature an auntie as Wonder Woman and Spider-Woman, aiming to depict every woman as a superwoman.
2Mira Felicia Malhotra (@kokumkohla)
Mira Felicia Malhotra/Instagram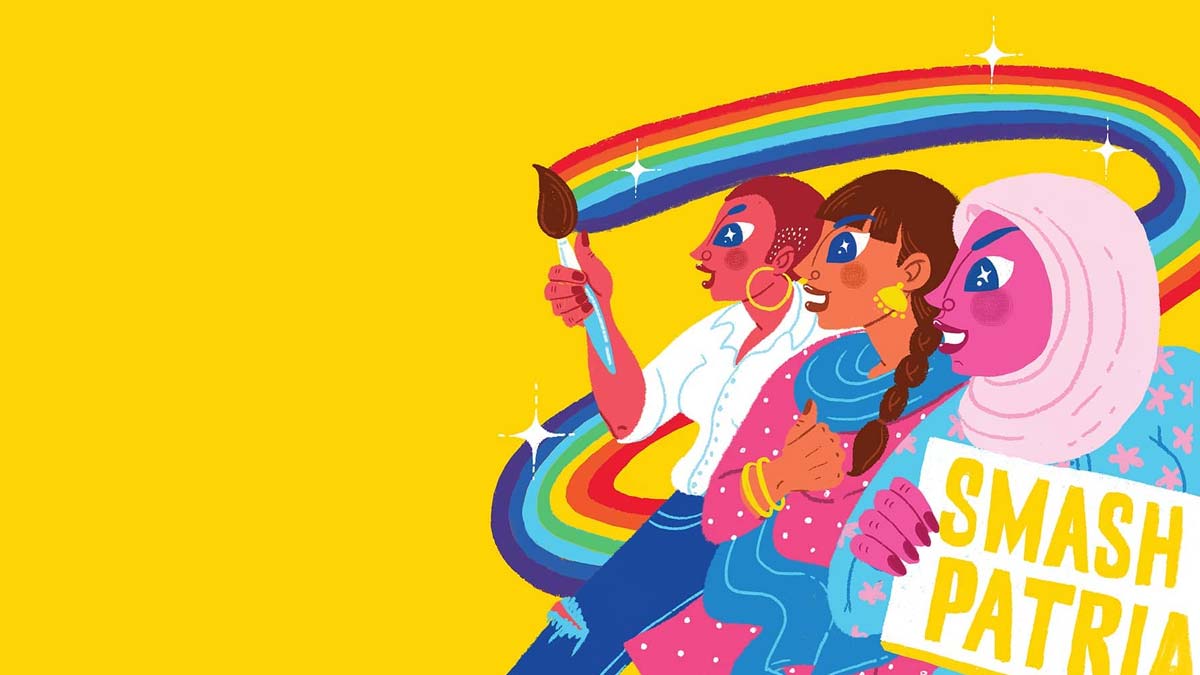 Mira Felicia Malhotra is a visual artist with a series of artworks under the umbrella of 'Haseena Paseena'. The work depicts women who are into fitness and have outgrown the 'outdated standards of body conformity'. Her other work of art features queer people painting a rainbow and smashing the patriarchy.
3Priyanka Paul (@artwhoring)
Priyanka Paul/Instagram
The illustration of Priyanka Paul talks about unattainable beauty standards for women and how women are beautiful in their own way. The above piece has a line that reads, "I'm infinitely more important than how much the world deems me to be based on how I look, and beauty has no power on me."
4Tara Anand (@taraanandart)
Tara Anand/Instagram
Tara Anand's work of art depicts the everyday hustle of a modern woman. The above piece of art was the cover of Femina magazine, July 2021 edition. Her art is relatable and revolves around current affairs. One of the pieces of May 2021 had people partying wearing face masks and shields.
5Shilo Shiv Suleman (@shiloshivsuleman)
Shilo Shiv Suleman/Instagram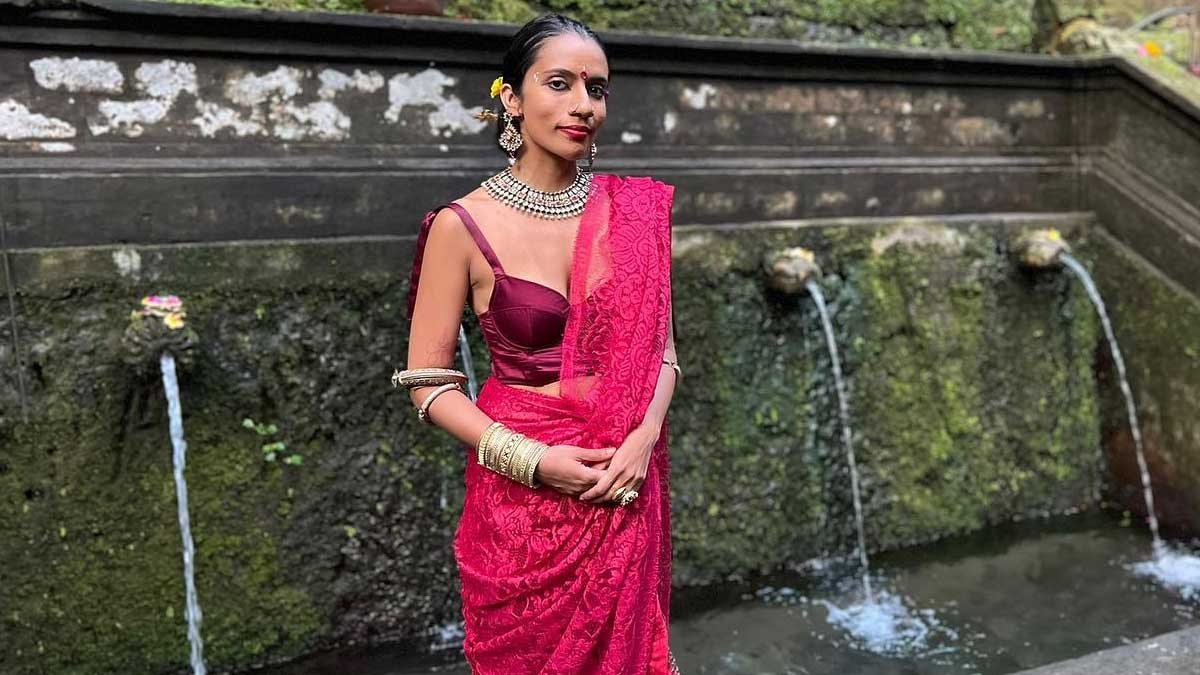 Based in Bengaluru, Shilo Shiv Suleman is a contemporary artist whose work is focused on gender issues. She plays around the intersection between body and art to illustrate the struggles and issues of women. She is also known for crafting murals with messages during the Shaheen Bagh protests in New Delhi.
6Damini Gupta (@inkstadam)
Damini Gupta/Instagram
Damini Gupta's paintings revolve around sassy modern women who do not care about the gender norms set by society. Her work breaks gender stereotypes and talks about body positivity. One of the works shows a curvaceous woman in a bikini, reaffirming the narrative that a 'bikini body' is a body you put a bikini on.
7Hana Shafi (@frizzkidart)
Hana Shafi/Instagram
Hana is focused on body positivity and self-love art. Through her work, she sends a message to every woman to love and accept herself the way she is. In one of the artworks, the woman says, 'Beauty is constructed. I am not interested.'
8Babneet Lakhesar (@babbbuthepainter)
Babneet Lakhesar/Instagram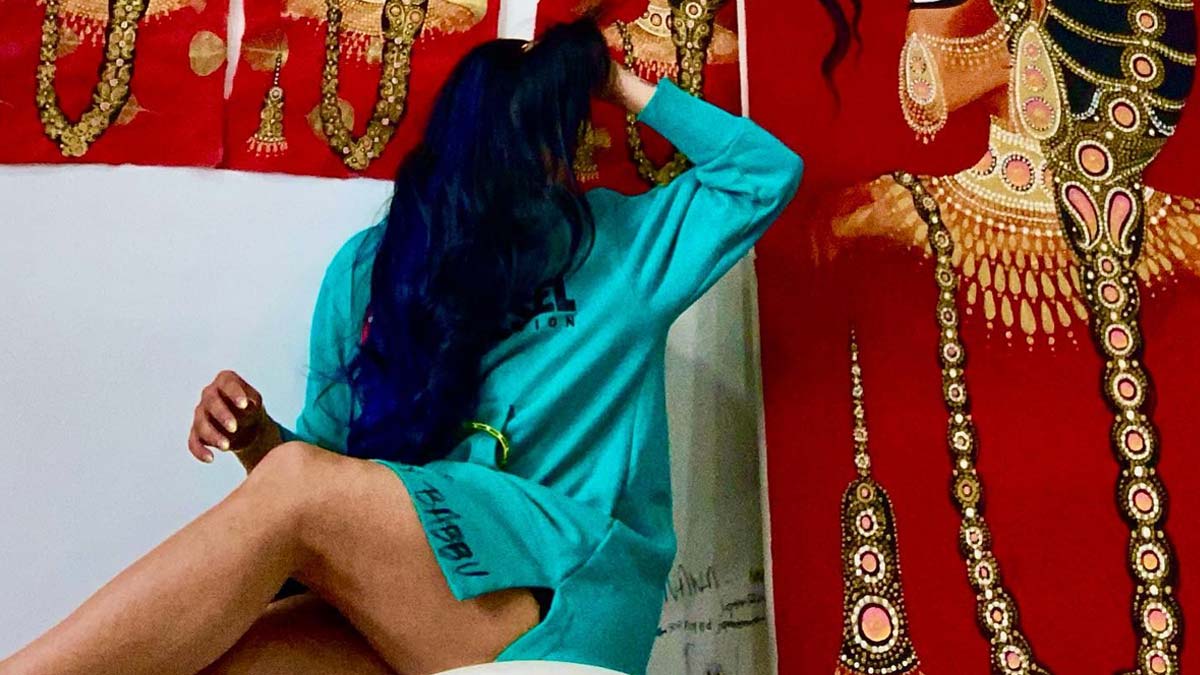 Babneet's painting showcases Indian women in traditional clothes and golden jewellery but does not give a damn about what the world has to say. Her work also focuses on gender identities and women with unconventional lifestyles.
9Kaviya Ilango (@kaviya.ilango)
Kaviya Ilango/Instagram
Kaviya Ilango's work showcases women owning their sexualities and bodies. It emphasises that women neither dress up to impress men nor to send an invitation. Her '100 Days Of Dirty Laundry' is a series that also focused on establishing that nudity in our movies and series caters to the male audience.
10Mounica Tata (@doodleodrama)
Mounica Tata/Instagram
Mounica's illustrations are all about body positivity and accepting the imperfections without getting affected by the 'ideal' image on television. She also uploads a few puns from the everyday life of a woman. The relatable humour will have you scrolling endlessly.