They say no one in this world can love a girl more than her father. Fathers always have this really special bond with their daughters and it can't be expressed in words. There are many Bollywood actors who are doting fathers in real life and every time they are spotted with their darling daughters, they give us goals! Father's Day is just around the corner and here are our 5 most favourite father-daughter jodis.
Shah Rukh Khan And Suhana Khan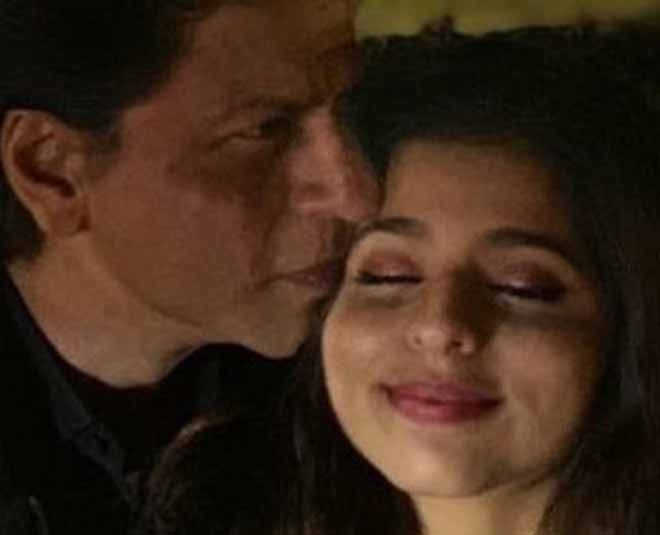 Just like her superstar dad, Suhana Khan knows how to take social media by a storm. Ever since Suhana Khan has made it to Instagram, she has become one of the most talked-about celebrity kids on the block. Just like every other father, Shah Rukh Khan is very protective of Suhana. Suhana Khan is finally back home in Mumbai after graduating from the UK and the family is spending quality time together. Suhana Khan is all set to follow dad SRK's footsteps and make it to the world of Bollywood. SRK, in an interview last year, shared that Suhana wishes to learn acting before making it to films. Her debut hasn't been announced yet.
Don't Miss: From Foraying In Films To Loving Her Parents, Here's All You Need To Know About Suhana Khan As She Turns 19
Ajay Devgn And Nysa Devgn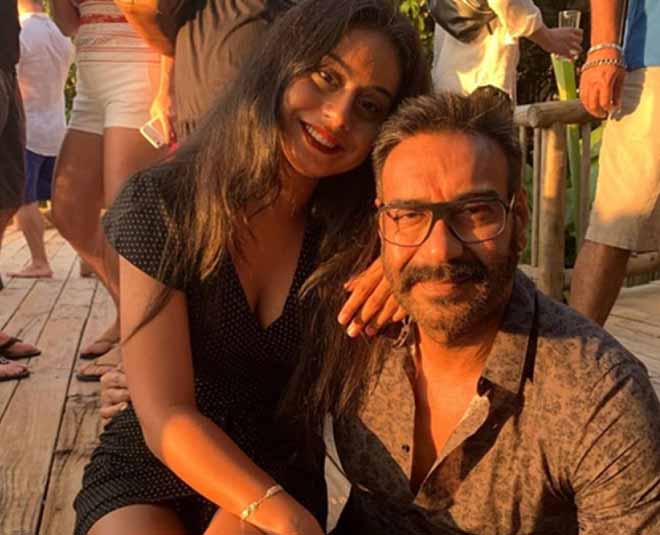 Ajay Devgn and Kajol's daughter, Nysa is just 17 and she has already become one of the most talked-about celeb kids. Nysa has been mercilessly trolled various times on different occasions but her father Ajay Devgn always stood by her side. When she was trolled for going to a salon after Ajay's father Veeru Devgn's death, Ajay Devgn addressed the trolls and said who gave them the right to say things about her. Ajay Devgn keeps sharing adorable pictures with Nysa on his Instagram handle. He shared this picture with daughter Nysa and captioned it, "The light is beautiful, but my daughter outshines everything! Happy 2019 and I'm sure your daughters are all precious to you."
Don't Miss: Amitabh Bachchan Decides To Divide His Property, Worth Rs 2800 Crore, Equally Between Abhishek And Shweta
Amitabh Bachchan And Shweta Bachchan Nanda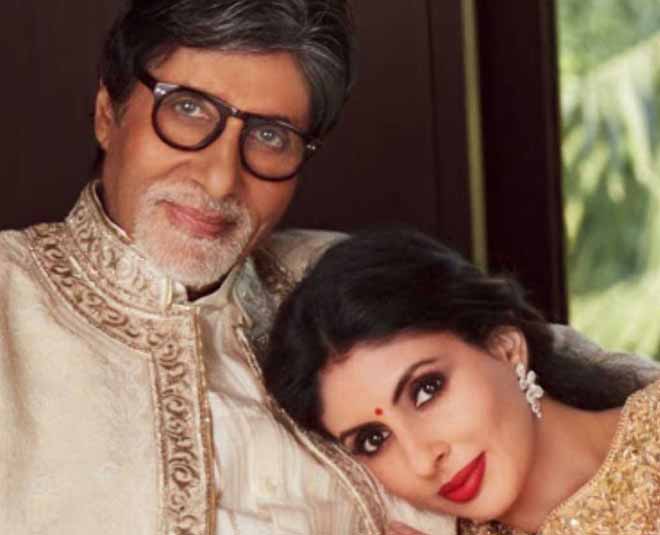 Amitabh Bachchan and Shweta Bachchan Nanda always give us father-daughter goals. Amitabh Bachchan is closest to daughter Shweta and we have witnessed it on various occasions. He is often seen sharing pictures with her on his social media handle. Shweta Bachchan Nanda also made her acting debut with dad Amitabh Bachchan in a TV commercial.
T 2870 - Emotional moment for me .. tears welling up every time I see it .. daughters are the BEST !! pic.twitter.com/7Jes2GDPBo

— Amitabh Bachchan (@SrBachchan) July 17, 2018
Sharing the commercial on his Twitter handle, Amitabh Bachchan wrote, "Emotional moment for me .. tears welling up every time I see it .. daughters are the BEST!!."
Boney Kapoor, Khushi Kapoor, and Janhvi Kapoor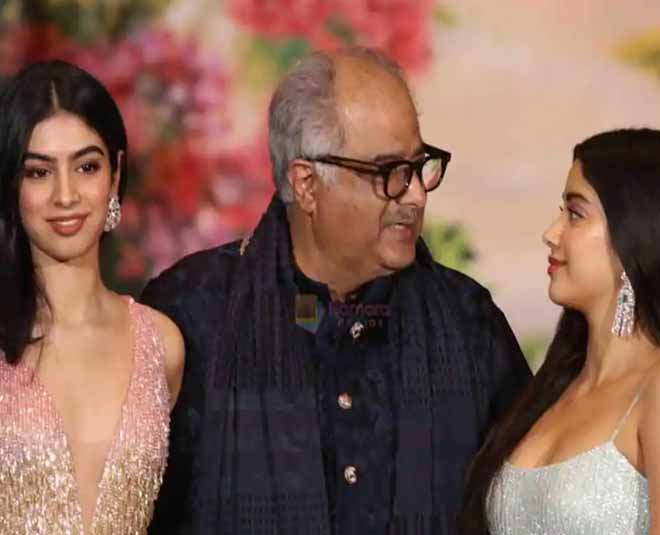 Janhvi Kapoor and Khushi Kapoor share a beautiful bond with their father Boney Kapoor. The three got closer after the demise of Sridevi. In an interview, Arjun Kapoor shared that Boney Kapoor's favourite child is Khushi Kapoor. Janhvi laughed out at it and said he loves everyone equally. Boney Kapoor has always supported his children. When he was asked about Janhvi Kapoor's rumoured relationship with Dhadak co-star Ishaan Khatter, he said, "Yes, Ishaan and Janhvi have done a movie together and they must have become friends. I respect my daughter and her friendship with Ishaan."
Saif Ali Khan And Sara Ali Khan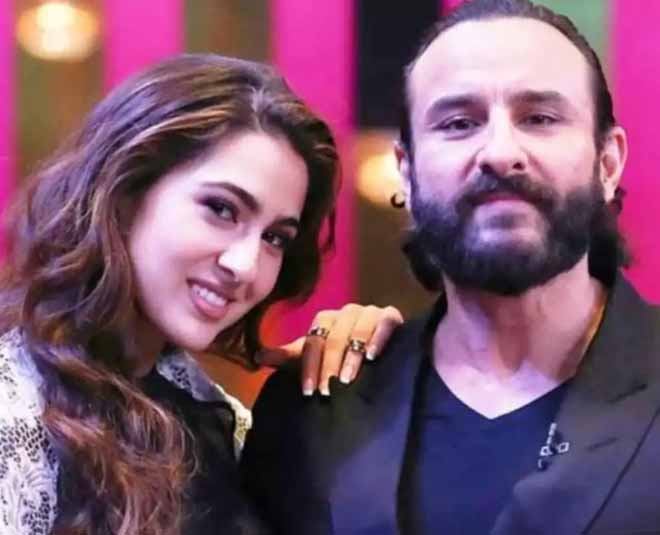 Saif and Sara are one of the most popular father-daughter duos in Bollywood. They share an amazing camaraderie and we all got to witness it when they were on Karan Johar's chat show, Koffee With Karan. On the show, they talked about their relationship and shared that they are more like friends and enjoy each other's company. In an interview, Sara Ali Khan shared that they never bond over films. She said, "He looks at me like I'm a traitor for discussing films. He lives with Kareena, is a brother to Soha, and is an actor's son. So, now, if I discuss work, he's like, 'Please don't do this to me.' So, we don't talk about films often. We talk about history, argue about what Hitler's motivations were, or who was wrong in the Cold War."
She added, "Sometimes, we discuss religion and how different beliefs and social systems came about. We both enjoy culture, travelling, good food, and great conversations." Sara Ali Khan and Saif Ali Khan also have an amazing sense of fashion and they are indeed one of the most stylish father-daughter jodi.
Who is your favourite father-daughter jodi among these? Share with us! For more stories around Bollywood, stay tuned!