Shloka Mehta has had everyone's attention ever since her engagement to Akash Ambani was announced. Whether it's her chic, sartorial picks or casual outings with her family, Shloka grabs all eyeballs whenever she steps out. But, what caught our attention the most is her obsession with expensive things. From 300crore worth diamond necklace to Hermes handbags, here are some of the most expensive things owned by her.
Branded Heels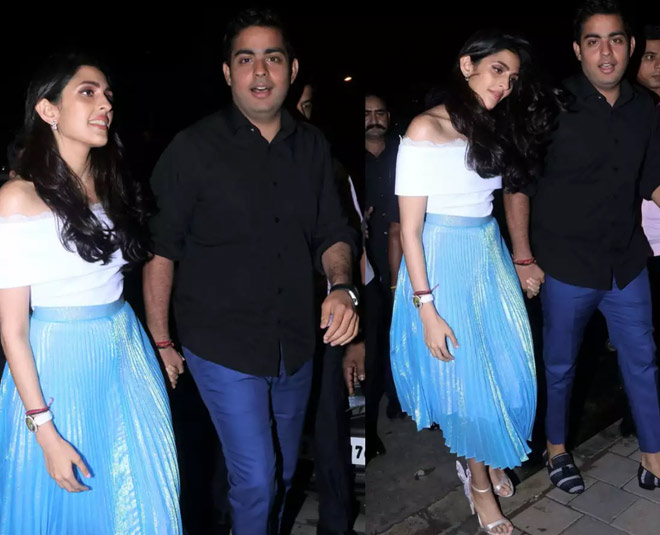 Every woman loves to have different and expensive pairs of shoes, but do you know that Shloka Mehta has the most expensive branded shoes which costs around Rs 50k per pair? Last year, for Yuvraj Singh's retirement bash, Shloka Mehta wore a blue maxi skirt an off shoulder white top. However, it was her footwear that grabbed our attention. She paired her frilled maxi skirt with Sophia Webster's iconic butterfly heels, which comes with a heavy price tag of Rs 50,000!
Luxury Handbags
Shloka has a collection of luxury handbags from brands like Heremes', Goyard etc and the starting price of these branded bags are in lakhs. Recently, Shloka was snapped flaunting her Hermes Orange Poppy Evergrain Leather Constance bag at an art exhibition. This bag was embellished with gold hardware and costs around Rs 6.6 lakh! Yes, you read it right, gal!
Also Read: Personalised Lipsticks, Luxury Bag Collection & More: Most Expensive Things Owned By Nita Ambani
Diamond Necklace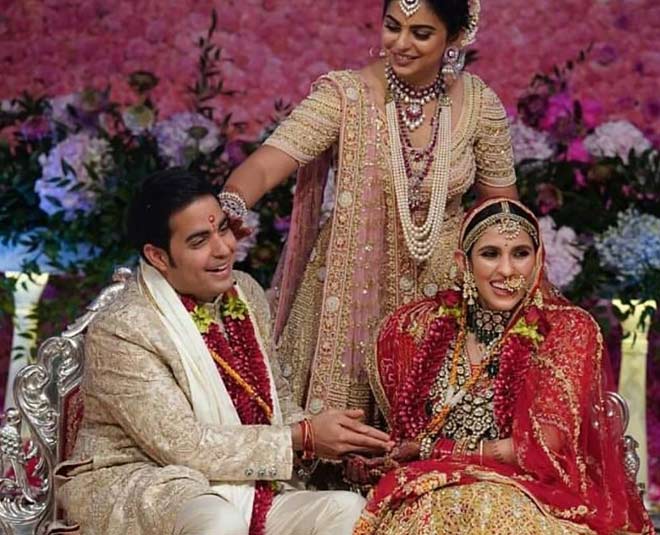 As per rumours, Shloka Mehta also owns the most expensive diamond necklace that costs a whopping INR 300 crore. This one was gifted to Shloka by her mother-in-law, Nita Ambani on her wedding. The diamond-set is called L'Incomparable. It is said that the cut and design of the diamonds in this set is niche and cannot be copied or remade.
Don't Miss: Nita Ambani Flaunts World's Most Expensive Bag; Can You Guess Its Price?
Expensive Cars
Nita Ambani bahu, Shloka Mehta owns some of the best and rare cars in the world that most of the people only dream to buy. As per rumours, she has around 5 personal cars from the top brands like Mercedes, BMW, Audi, Bentley, etc. Recently, she has brought a brand new model of Bentley in her collection, which is worth more than Rs.4 crores.
Though Shloka Mehta is the badi bahu of Nita Ambani and Mukesh Ambani, but she is also an independent woman. She is the director of her father's company, Rosy Blue Diamonds and also a co-founder of ConnectFor, which is an organisation that connects volunteers with NGOs that need them. In an interview with a leading media house, Shloka spoke about the business, and shared, "I've never had an interest in business. I think the diamond industry is not very friendly to women. It's changing but most women typically become jewellery designers or they work in human resources. Those kinds of roles. I don't think that I have the creative aesthetic sense to be a designer. I don't think anyone in the family thought it was the right business for me. I think it was never even a consideration for me."
She further talked about working for social welfare, and said, "From my experience, I had recognised that funding is a huge limitation and often your role in an NGO can be chasing grants. I wanted to be on the other side, giving grants, understand what things a grantmaker looks at, and how they decide which NGO to give."
Stay tuned to HerZindagi for more such articles.