Wife of India's richest man Mukesh Ambani and Chairperson of Reliance Foundation, Nita Ambani is one of the most stylish celebrity. The beautiful lady keeps making headlines for her fashion choices and impeccable sense of style. And this time she hogged limelight because of her million dollar handbag!
View this post on Instagram
Last week, Karisma Kapoor posted a picture of her exotic vacay in London, which features the stunning Kapoor sisters and none other than Nita Ambani. In the photo, Nita was seen flaunting her diamond encrusted Herme`s Himalaya Birkin Bag, which is one of the most expensive bags in the world. It is made of Himalaya crocodile skin, and comes at a jaw-dropping price of USD 379,261 which roughly converts to Rs 2.6 crores.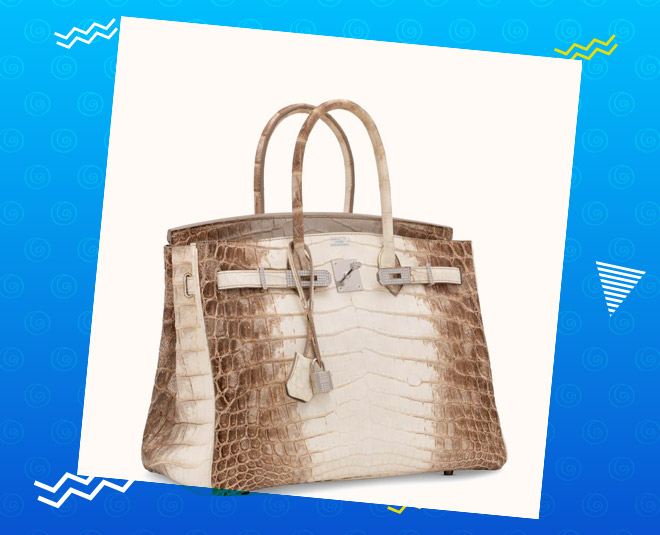 According to auction house Christie's, Hermès Himalaya Birkin Bag is considered as the 'Holy Grail in a Handbag' collection. It has more than 240 diamonds on its 18-karat-gold hardware. Also, this super-rare bag is hand-dyed to replicate the grays and whites of the Himalayas.
In 2017 auction, this bag was sold for USD 379,261 and became the most expensive handbag ever sold. Because of the high price and difficulty in colouring them, only 2 such bags are made every year.
Don't Miss: Can You Guess The Price Of Deepika's Guldastah Saree By Rohit Bal That She Recently Wore For A Wedding?
Birkin bags are very popular among celebrities. Many b-town divas were also seen flaunting their Birkin bags like Kareena Kapoor, Shilpa Shetty, and Priyanka Chopra.