Cleaning the fridge is no fun and it is more of a tedious task. However, it is crucial to keep it spic and span as all our eatables are stored in it. So to clean them properly and to save time, here are a few hacks that will make things easier for you.
Wiping The Spilled Liquids
Milk, ketchup, curries, we often spill something or other unknowingly in the fridge. The important point here is that make sure you wipe them off immediately and don't let them sit. They become sticky and messy and not to forget the odour these stains leave are not pleasant. You can clean them with warm water, some vinegar and soap but stay away from harsh chemicals since the fridge has our food in it.
Using Press-And-Seal Plastic
To avoid spilling altogether the best way is to line your shelves with press-and-seal plastic wrap or cling film. This saves your glass and plastic sheets, adds to their longevity and keeps the OCD in you under control.
Baking Soda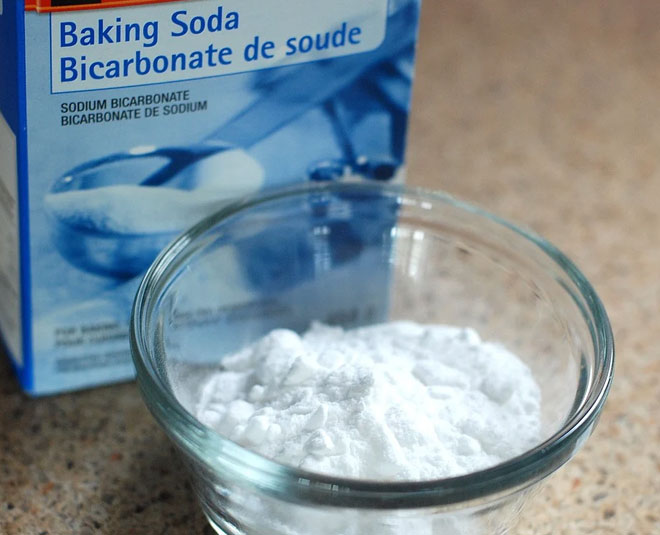 When we clean our fridge with soap or detergents, we forget that all are perfumed and that means the presence of chemicals that our food will absorb. So instead, keep a box of baking soda at home and mix it with some warm water for cleaning. This wonderful powder is awesome for scrubbing out tough stains as well. The right way to utilise it is by letting it sit on the dirty surface for 10 minutes and then wipe clean or scrub.
Don't Miss: Don't Like Dusting At Home? These Tips Will Make It Easier & Worth The Labour
Hot Water Usage
Kindly refrain from using hot water on those cold shelves of the fridge. Yes, the hot water cleans better but it also tends to make those shelves crack. Let the shelves come to room temperature and d not immediately immerse them in hot soapy solutions.
Condenser Coils Cleaning
Before you clean those coils, unplug the fridge and then brush them with a coil brush. Now for the heavy-duty cleaning, put your vacuum cleaner on mid-power and clean. Why are we cleaning the coils? Dirt free condenser coils make the fridge work way better.
Stainless Steel Cleaning
Your fridge does have some stainless steel planks inside or on the fridge handles and sometimes on the backside. So to clean them, always wipe in a single direction keeping the grains in mind.
Fridge Clean-Up Game
If you have kids in the house then instil the habit of cleaning in them and this will also give you a break once in a while. Don't give them a tough task, but they can chip in by checking out expired products or containers and the status of the food if it in case needs to be thrown, in the fridge. Give them points for doing it or a treat to their fave dish in the end. If you have roommates, a nice dinner would play the role of a carrot here.
Deodorising It
Baking soda is any day useful but a piece of charcoal or activated carbon stuffed in a clean sock would do a better job.
For more on cleaning hacks and Vastu tips for home, stay tuned to HerZindagi.
Did you like this article ?