Diwali is not very far off even though the spirits are not that high thanks to this pandemic which has taken over the entire world. We for our own safety should not be burning crackers and going out and gifting has become more online than visiting relatives and friends like we did before COVID-19 hit us. Equally important is the task of decorating our homes and the puja room. Since everyone has a different taste, here are a few ideas that cater to different personalities.
All About Lamps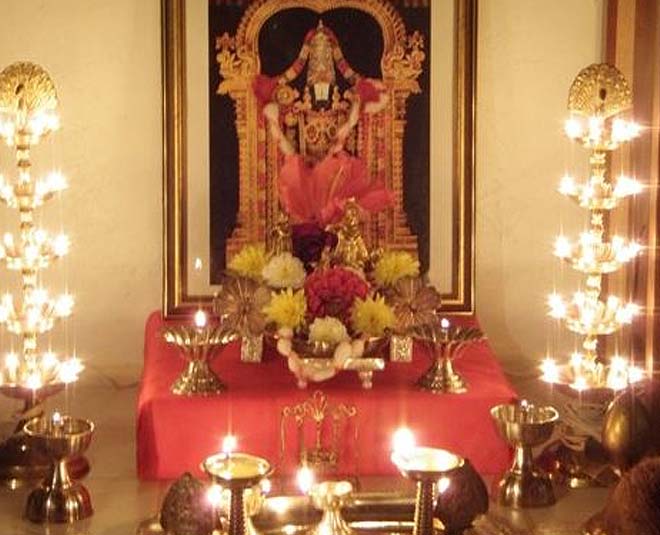 Instead of ruining the mandir walls itis best to use objects that can be easily shifted and removed once the celebrations are over. You can use lamps to light up the pooja room area. This way you use your lamps, natural sources of lights, and no extra bling required.
Mango Leaves & Marigold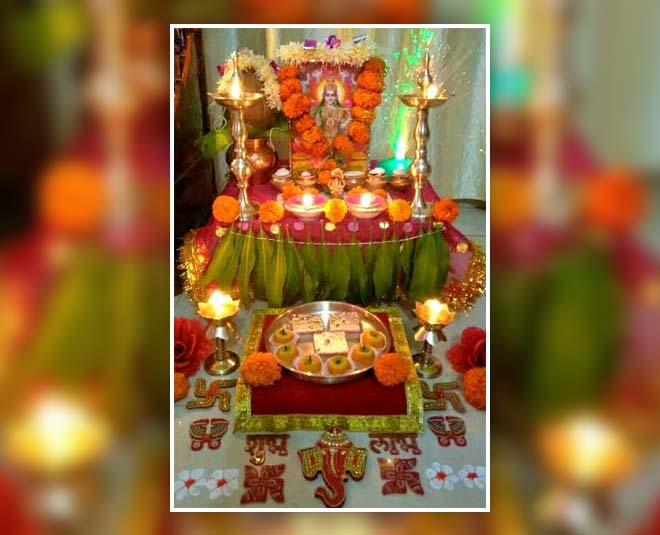 If you have a small puja area like this, then you can decorate as much with marigold flowers and mango leaves. These are auspicious and natural as well. To enhance the look of the mandir, besides cleaning your puja room thoroughly, make small rangolis if you can and use oil lamps for that natural light.
Simple & Sober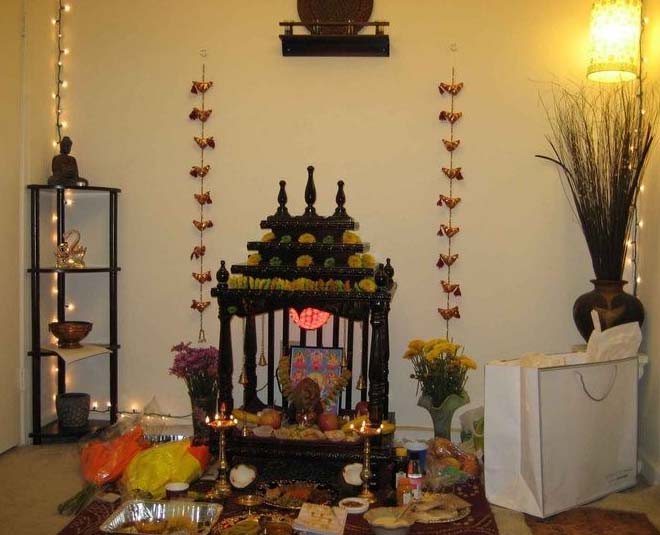 This look of the puja room is very simple with just two fairy lights on either side of the wall. The temple has a lot of flowers and we cannot skip the lamps. But do not leave your lights unattended, keep an eye on the flame. If possible, remove all easily flammable objects away from the lamps.
Don't Miss: Diwali 2020: Make Pumpkin Halwa As An Offering & Serve It To Family & Friends
The Silver Game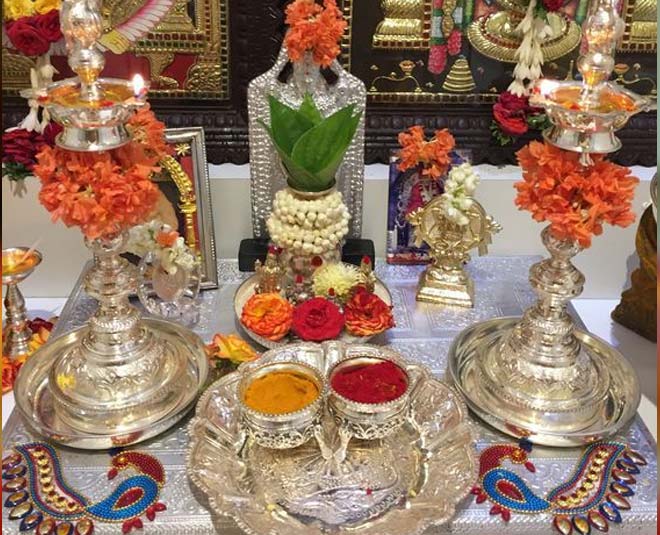 Bring out all your silver cutlery, thalis and diyas, coins etc and polish them well. Use marigold and roses with an oil lamp on either side and the shine is enough for a Diwali Puja. This way you can use everything sitting inside your storage and you do not even need extra lighting as the silver will have its own sheen.
Don't Miss: Make Your Diwali Fun With These Card Games
The Garland Game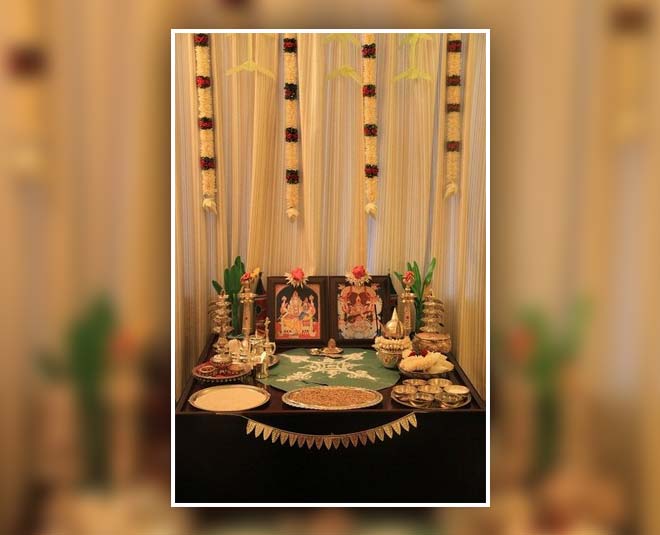 The whole picture is rather serene if you notice. This is because of the play of white and silver with a touch of garlands which seem to be the only piece of decor besides the small silver bunting in front of the table. The polished silver adds the required glamour and the placement of flowers decorates it enough. The lamps have not been lit yet but you can easily imagine their effect. The only catch I would like to point out is that you need to be very careful with the flame of the lamps as we have the curtain very close to it. Do keep an eye on the mandir during the festivities and try to maintain as much distance between the curtain and the lamps, that you can.
Which mandir decoration did you like? Any element you would like to pick?
Stay tuned to HerZindagi for more on Diwali 2020.