Veteran actor Dilip Kumar passed away at 98 at the Hinduja Hospital around 7:30 AM today, after being admitted second time in the same month for severe breathlessness. He was first admitted to the hospital on June 6 and was stable soon after a few days he was put on oxygen support. Given his improving condition, the actor was discharged on June 11.
However, the problem reappeared and he had to be taken to the hospital yet again on June 30 which was last Wednesday. The actor had been going through many medical issues in the past years, including kidney troubles, pneumonia, etc, and now lives on inside his wife, Saira Banu, his fans, and well-wishers. Remembering him and celebrating his life here are some of his best contributions to the world of cinema.
Andaz (1949)
Dilip Kumar, real name Yusuf Khan, made his debut in the film industry with the film Jwar Bhata(1944). He then did Jugnu which got him a little fame and post that, giving him his breakthrough, the film Andaz was released, wherein he was seen co-starring with Raj Kapoor. Shooting him to stardom, this cinematic marvel became a super hit blockbuster and the highest-grossing film ever (of its time), before Raj Kapoor's Barsaat was released.
Deedar(1951)
Directed by Nitin Bose, Deedar was the first romantic musical that starred Dilip Kumar, Ashok Kumar, Nargis and Nimmi. This film was one of the first movies of the phase that established the legendary Dilip Kumar as the "King Of Tragedy". A tale of unfulfilled love where class inequalities eventually lead to the boy going blind in an unfortunate accident after having lost his love, the movie became etched in our hearts.
Devdas(1955)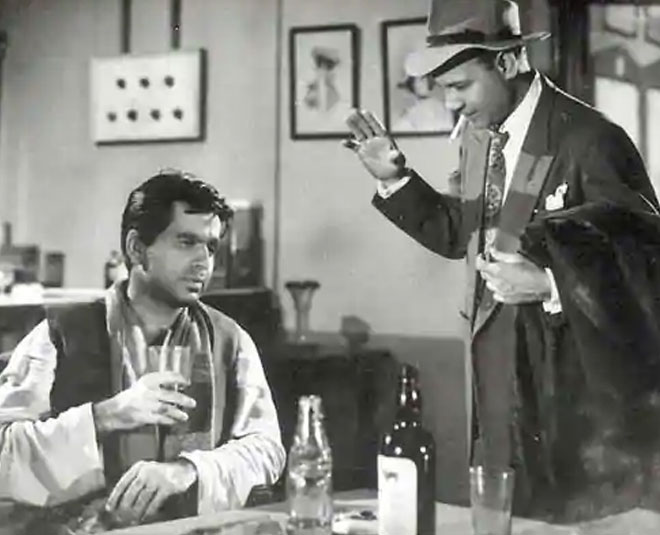 Considered one of his finest works, Devdas was based on Sharat Chandra Chattopadhyay's novel. The story revolves around Dilip Kumar - Suchitra Sen, playing Devdas and Parvati who are childhood lovers, life doesn't come fair to them as they have to part ways eventually, giving a tragic end to their love story and leading Devdas to become a depressed alcoholic.
The movie receive great acclaim and was ranked #2 on the University of Iowa's List of Top 10 Bollywood Films by Corey K. Creekmur. Moreover, Forbes also hailed Dilip Kumar's performance and secured him a spot in "25 Greatest Acting Performances of Indian Cinema".
Naya Daur(1957)
Directed and produced by B.R Chopra, this was one of those films that catapulted Dilip Kumar to new heights of success, he bagged the Filmfare Award For Best Actor for the third time in a row after this commercial and critical hit. The story of the film was about two best friends who fall in love with the same woman. The movie was initially filmed in black and white and rereleased in 2007 after colourisation.
Mughal-E-Azam(1960)
Based on the historical drama, this film saw Dilip Kumar in a splendidly stellar portrayal of Salim. Emperor Akbar and his son, Salim go into conflict after Salim falls in love with Anaarkali, a courtesan and all that the couple has to go through has been depicted very well with the iconic sequences.
The movie was one of the most popular films as the chemistry between Madhubala(Madhubala's love life) and Dilip was absolutely impeccable. The two gave perhaps the best love scenes in Indian cinema at that time and a lot of people reminisce their remarkable acting and praise it even to date.
Don't miss: Take A Look At All The Members Of The First Family Of Indian Cinema
Some Of His Other Great Films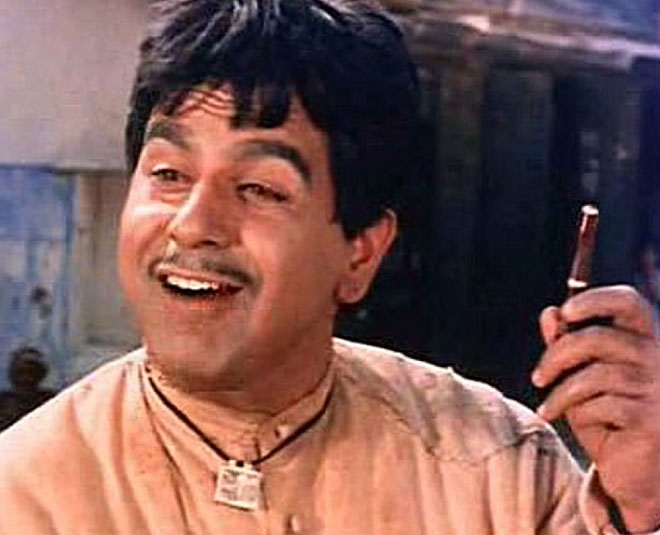 Uran Khatola(1955)
Madhumati (1958)
Ram Aur Shyam(1996)
Ganga Jamuna(1961)
Kranti (1981)
Daag(1952)
Shakti(1982)
Mashaal(1984)
Here's when Dilip Kumar, Amitabh Bachchan & Shahrukh Khan came together for a shoot to celebrate 100 years of Indian cinema:
View this post on Instagram
Kumar's last film was Qila(1998) but before that, he had been recognised with both Padma Bhushan(1991) and the Dadasaheb Phalke Award for cinematic excellence(1994). He later also ventured into politics and was a member of the Rajya Sabha between 2000-2006. The world remembers him for the realism he introduced in films.
Don't miss: Dilip Kumar And Saira Banu's Love Story Will Melt Your Heart
Have you been a Dilip Kumar fan too? Comment down and let us which was your favourite movie starring the legend. Stay tuned to Her Zindagi for more such articles.