It can get tricky,picking that one perfect gift for your loved one with a wide range of gift hampers and packs available this festive season. From those skincare combos to decadent chocolate packs, the variety is so much that you are spoilt for choice. However, you might want something that is perfect for festive cheer and makes your dear ones know that they are special.
So, we thought of bringing you some fail-proof gifting ideas for your friends and family this Christmas.
Tête-à-tea Gift Set From Isvara
Perfect For - Tea Lovers
Price - ₹1400
If you have a friend or family member who just can't do without tea, this is the perfect gift for them. This high tea box set comes with a caffeine-free brew of organic hibiscus, rose, cardamom, cloves, and & orange peel. The tea mix comes with an amethyst gem tea filter to easily infuse your tea blend. The pack comes with forest honey that with your high tea table setting.
Fabessentials I C U Glow Gift Set - Vitamin C Face Care
Perfect For - Skincare Enthusiasts
Price - ₹1190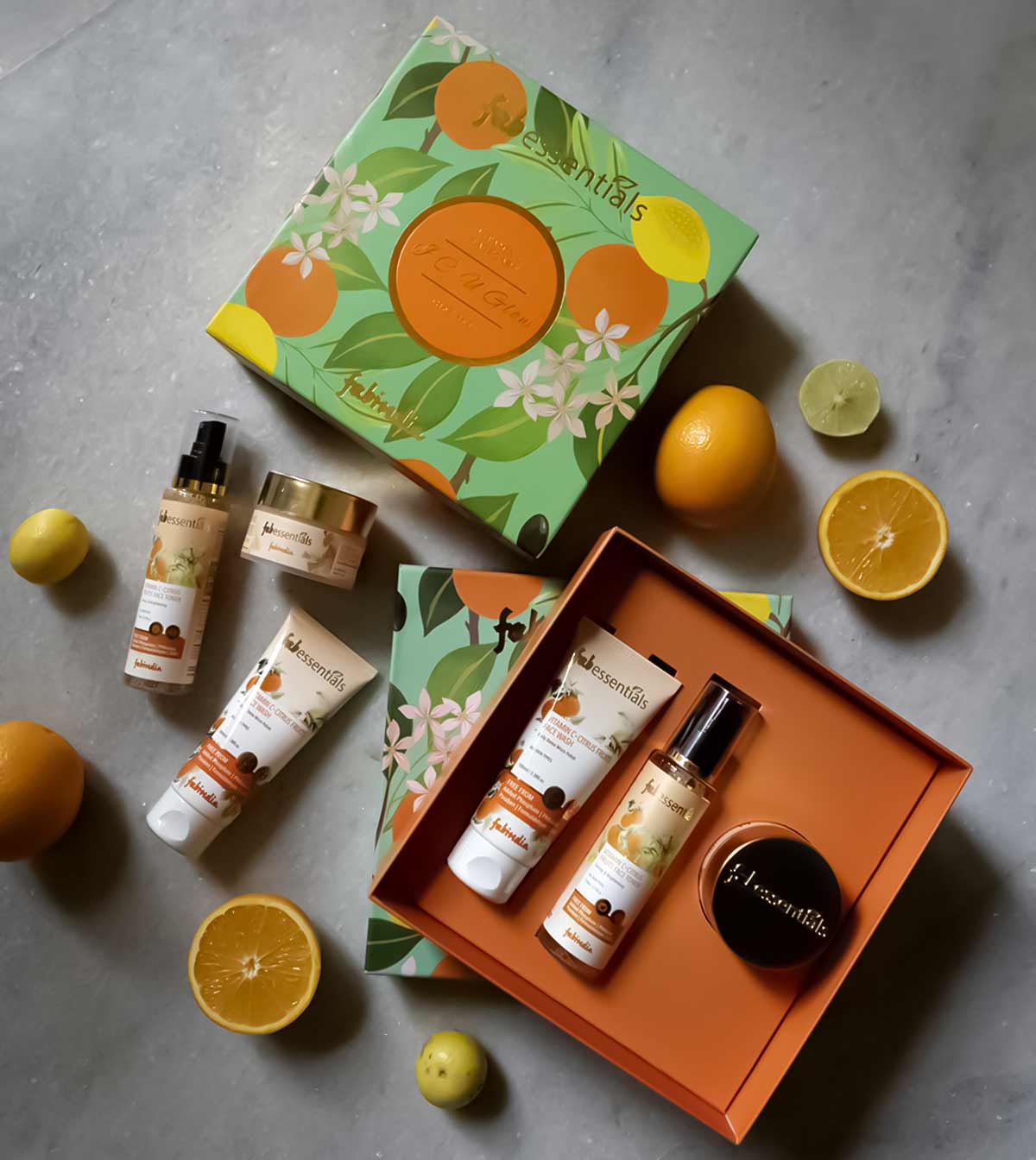 Skincare aficionados might be thinking of upgrading their kit ahead of the new year and this gift combo cancome in handy. This pack comes with products enriched with vitamin C, whichis a star ingredient for all skin-types. The goodness of vitamin C helps you take care of common skincare issues like dryness, tanning, uneven skin tone, dullness among others. The gift set includes face wash, face toner, and face cream.
Long-Burning Beeswax Candles Hand-Poured Into Jars
Perfect For - Anybody
Price - ₹1799
Nothing beats scented candles when it comes to adding that festive cheer to our personal spaces. These candles are crafted with 100% beeswax. One container comes with a 300 gm candle that has a burntime of 40+ hours. This candle has lingering notes of wild jasmine, moist wood, and fresh honey, with hints of citrus from the forest. Interestingly, these candles are crafted in Apollo Foundation's Total Health green skilling centre at Macharam village, Amrabad Tiger Reserve, Telangana. With this gift, you are also contributing to the financial wellness of the Chenchu tribe living deep within the forest.
Don't Miss: Christmas Decoration: 6 Ways To Add Merry Vibes To Your Kids' Room
Blush Bee Festive Makeup Combo 2
Perfect For - Makeup Lovers
Price - ₹975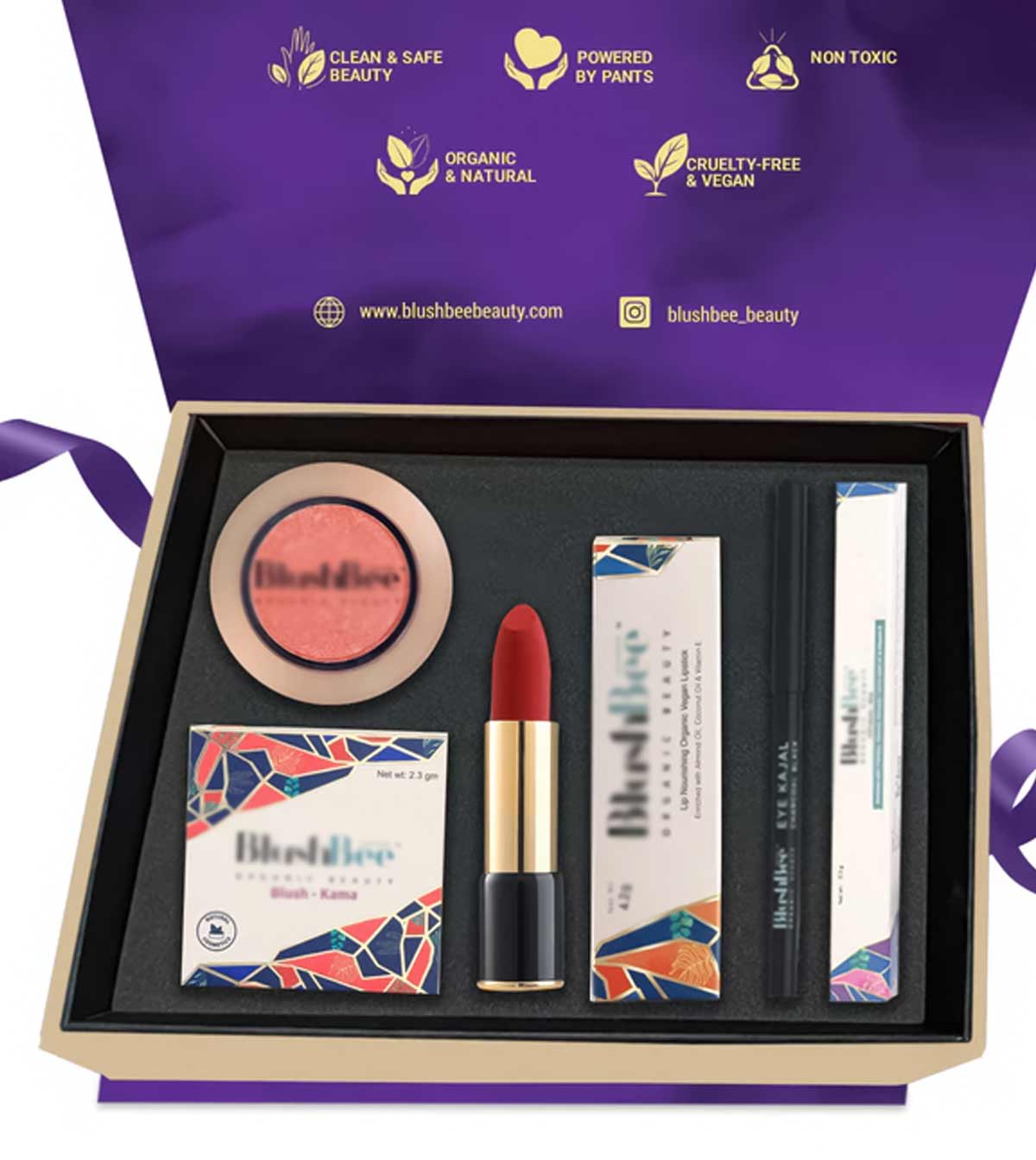 With so many weddings this season and the New Year's Eve just around the corner, what better than gifting your makeup lover friend a combo like this one?This makeup combo set is perfect for all occasions. It is thoughtfully assembled so that you are party ready in a jiffy. This BlushBee Beauty celebration makeup gift set comes with a lipstick in a bold red colour, a charcoal black eye kajal and a blush. Even better to invest in this one if your friend has a thing for clean and safe beauty.
Don't Miss: 6 Christmas Tree Decoration Ideas To Bring Out The Festive Mood
Wellness Forever Baker's Delight Hamper
Perfect For - Friends With A Sweet Tooth
Price - ₹2400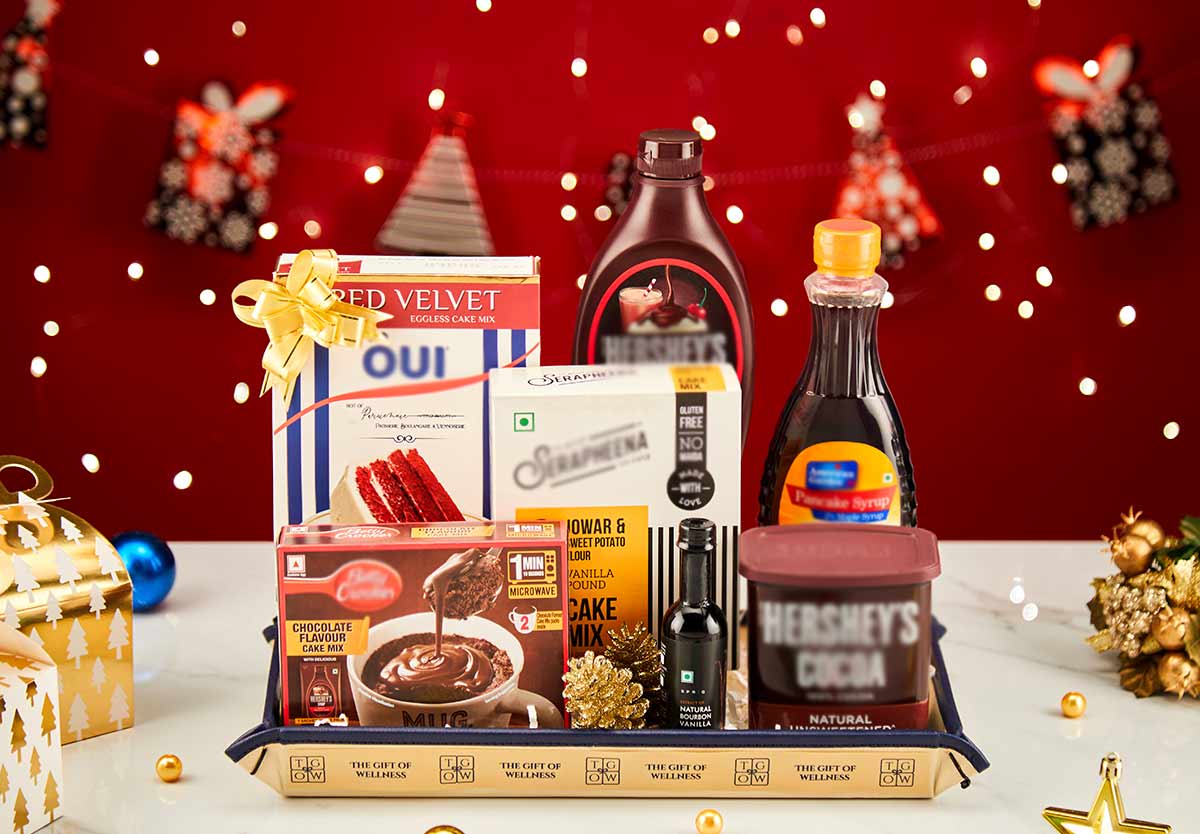 Spread some sweetness among your loved ones with scrumptious desserts. This hamper is the perfect pick for your friends or family members having a sweet tooth. The hamper contains delicious sweet treats - Betty Crocker Choco Mug Treats Mix, Serapheena Vanilla Pound Cake Mix, Hershey's Chocolate Syrup, American Original Pancake Syrup, Hershey's Cocoa Powder, Sprig Natural Bourbon Vanilla Extract, and Oui Red Velvet Eggless Cake Mix.
Oud Collective Set ( Eau de Parfum 100ml + Body Wash 250ml)
Perfect For - Fragrance Lovers
Price - ₹949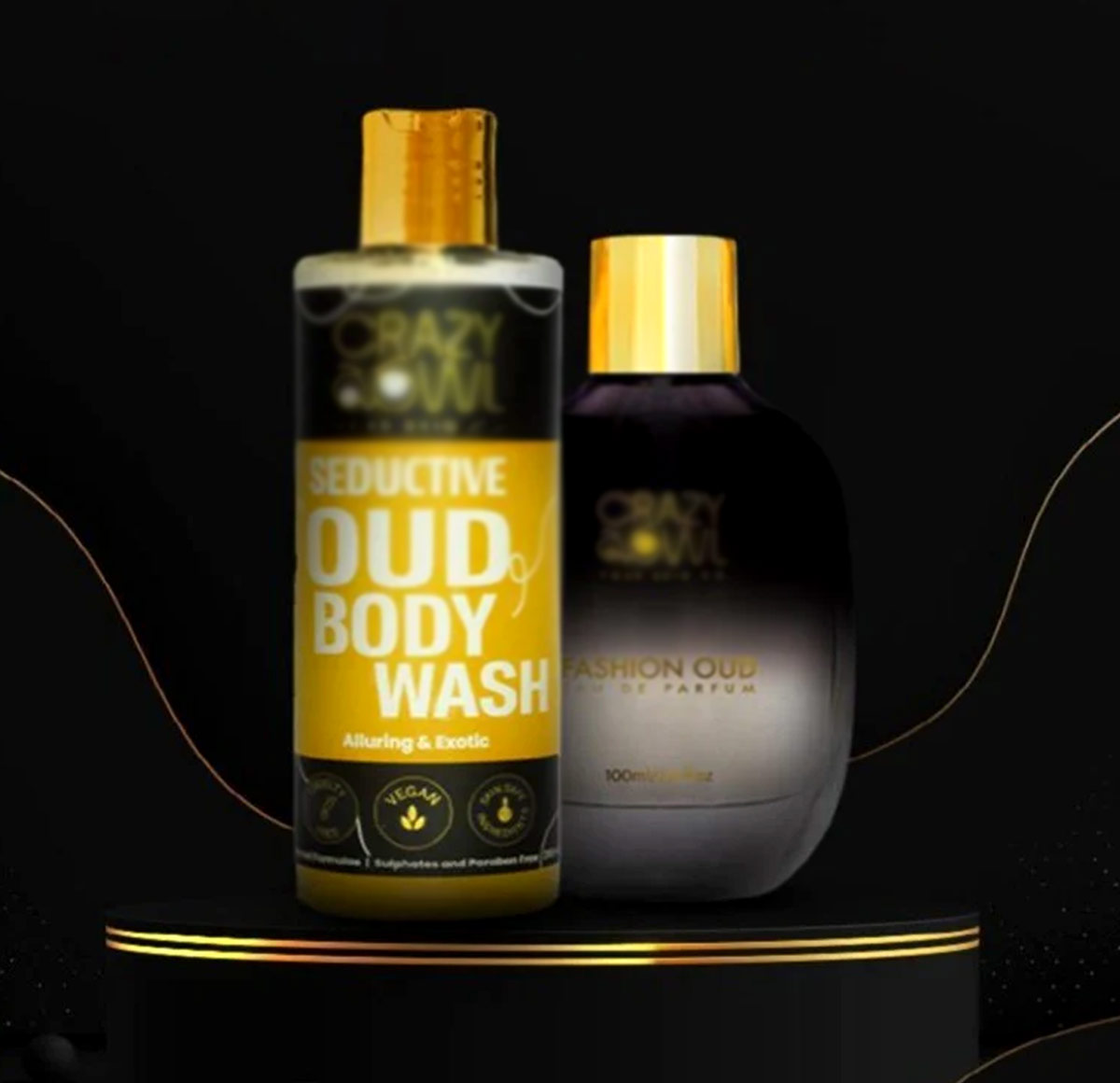 This perfume and body wash duo is a great gifting option. The body wash features a refreshing cardamom and rose wood notes along with pepper as the top note. The perfume is a unique blend of fragrance with top notes of fresh bergamot, clove and spices. Both the body wash and perfume have a lost-lasting fragrance.
Colocal Marigold Float Hamper
Perfect For - Chocoholics
Price - ₹1845 - ₹4480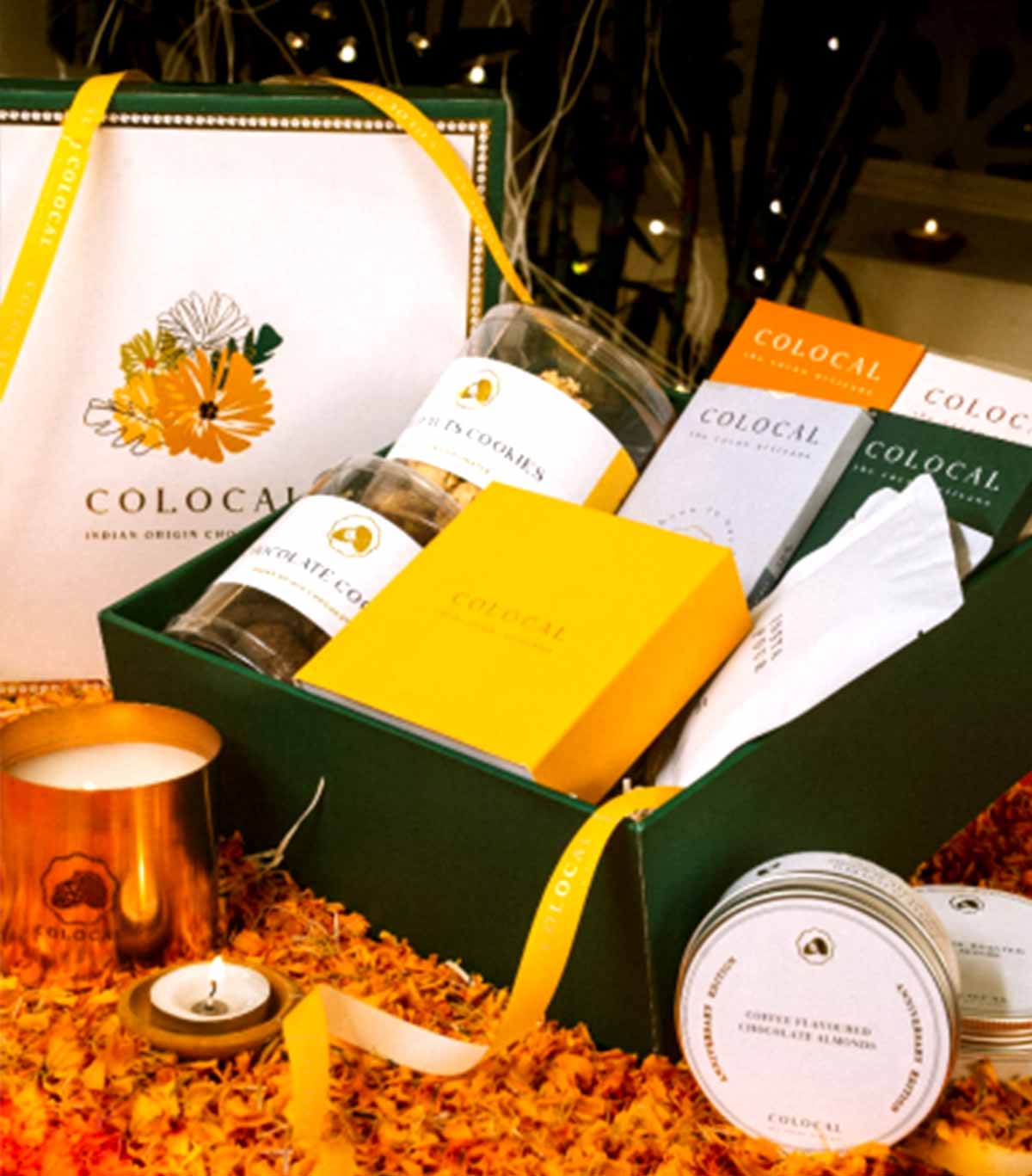 For your chocoholic friends, get a luxe chocolate hamper like this one. Chocolates by Colocal are made of Indian origin chcocolate. The hamper consists of dark Chocolate Bon-Bon box, Handmade Granola, Chocolate Hazelnut Spread, Handmade Cookies, Insta Pour Sachet (Specialty Coffee by Roastery Coffee) and Colocal Chocolate Bars.
Les Petits Fall Craft Kit
Perfect For - Little Friends
Price - ₹2300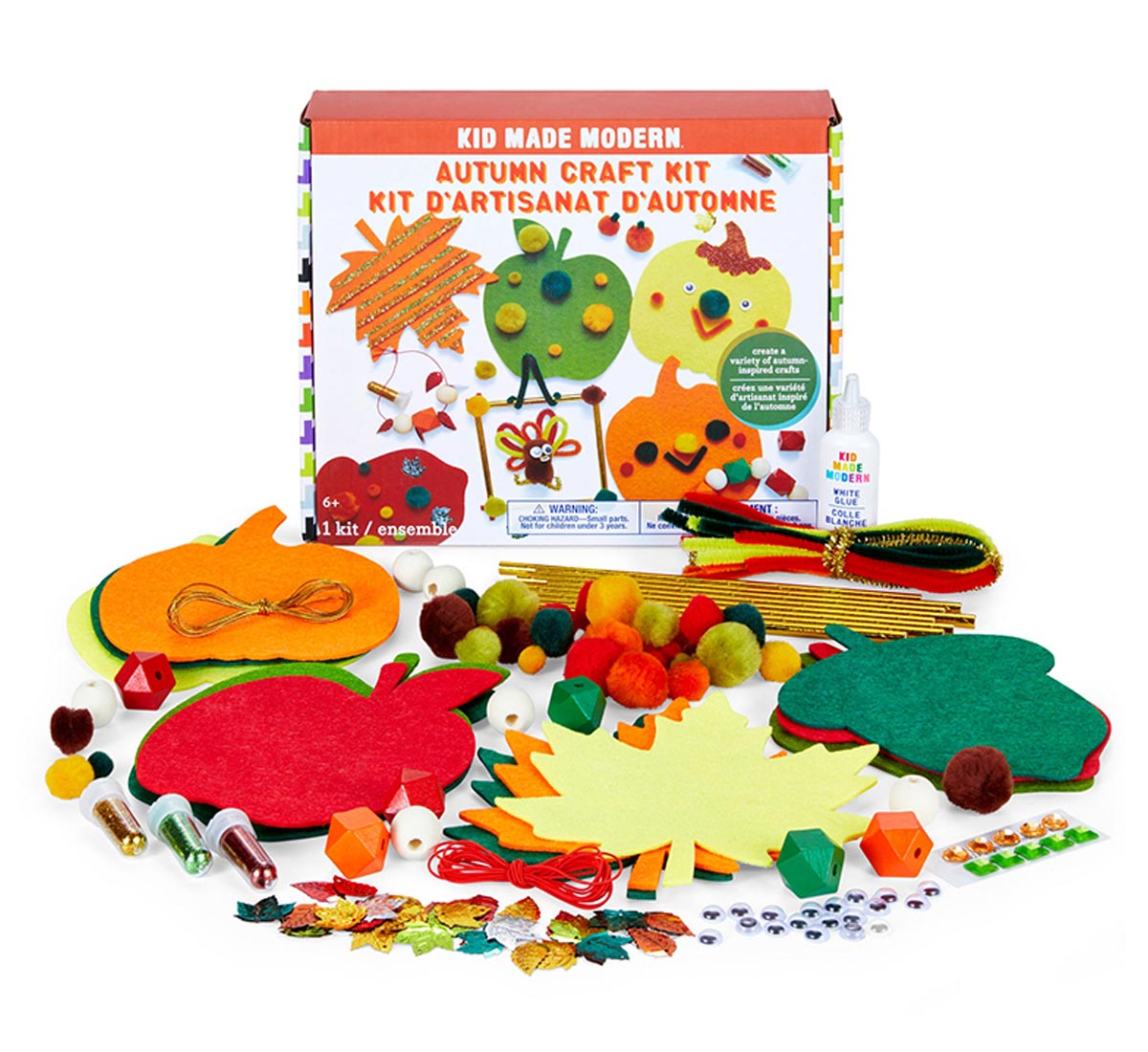 For your little friends this Christmas, get this craft kit. With this one kit, kids will be able to create a variety of autumn-inspired crafts. The kit includes 12 felt shapes, 40 pom poms, 15 fuzzy sticks, 20 googly eyes, glitters, sticker gems, elastic cords, paper tubes, wooden beads among other interesting crafty stuff.


MEDLEY Premium Chocolates Gift Pack Bars
Perfect For - Chocoholics
Price - ₹340


This chocolate gift pack comes with delicious, premium treats, just what everyone needs to binge on this holiday season.
Barista Winter Special Combo
Perfect For - Coffee Lovers
Price - 699 Onwards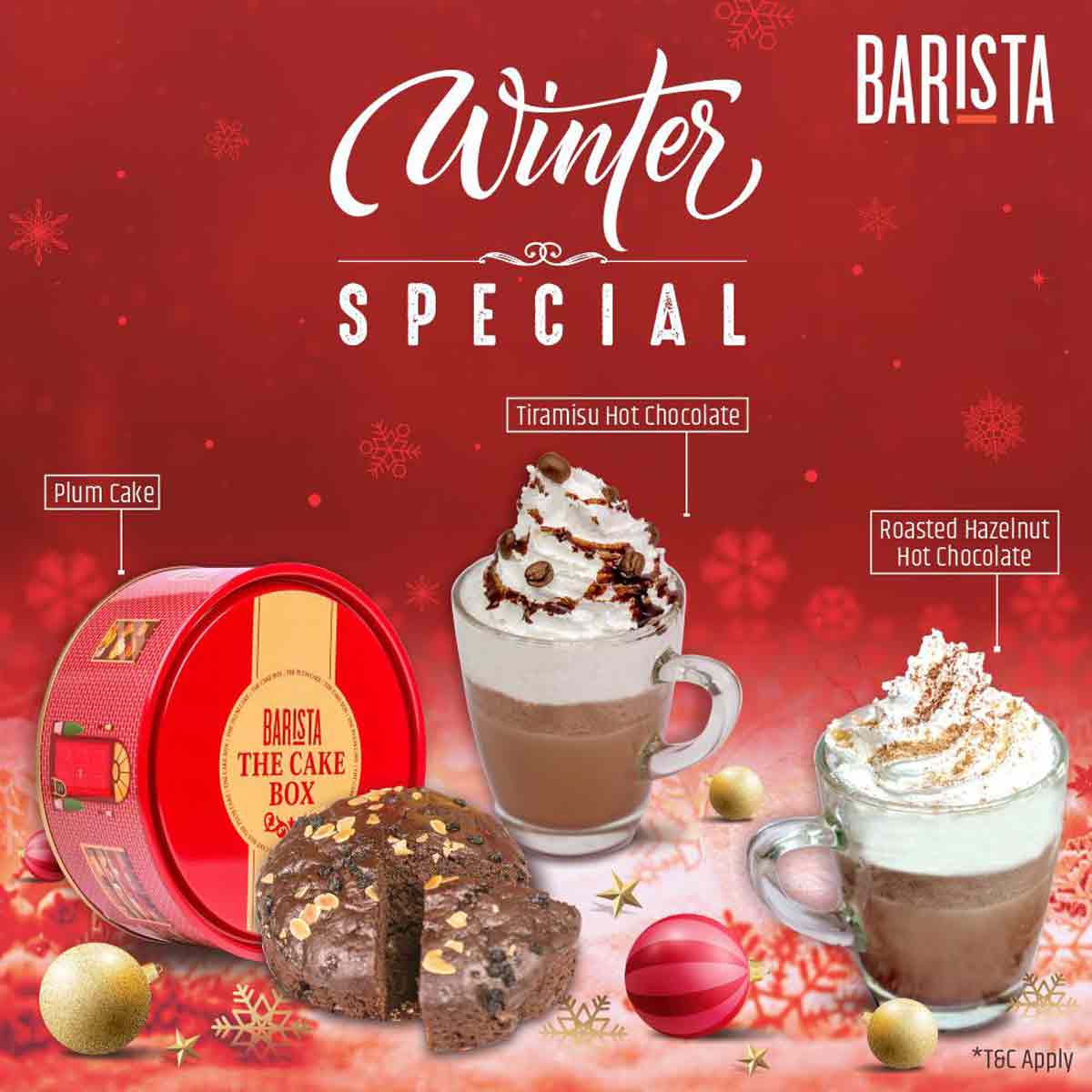 For your coffeeholic friends, what better gift than this combo that comes with two delicious hot chocolates and a plum cake. This Christmas, send them a virtual hug with this thoughtful gift.
Bakingo Christmas Cake Delight Hamper
Perfect For - Anyone
Price - ₹999
What better gift than this hamper that screams love and merry! This delightful hamper includes X-Mas Tree Plum Cake, Small Santa Claus, Christmas Red Stocking, Choco Chips Cookies and Corn Cookies.
Did you like this article ?