Ranbir-Alia Wedding - Reactions Of Celebrities & Their Post On Social Media For The Couple
Ranbir-Alia wedding is on! Ayan Mukerji, Amitabh Bachchan, Karan Johar and other celebrities blessed them on social media.
The wedding festivities of Ranbir Kapoor and Alia Bhatt are set to start today. According to our sources in Mumbai, the Mehandi ceremony will happen on April 13. The functions will be kept private, away from the eyes of the media. The couple has not even shared details of the wedding functions with their close staff and bodyguards.
Our sources say that it is going to be a big fat wedding, and it would include Punjabi rituals from the side of the groom-to-be. Our exclusive sources reveal that a puja will be conducted at 'Vastu' around 11.00 A.M. After that, the pre-wedding rituals will begin.
The staff members have been given colourful bands to ensure no outsides can impersonate the staff and enter the premise of the wedding festivities in RK House and Vastu. The couple has also hired several bouncers, and the venues have been covered with white curtains.
No matter how private the couple wanted their wedding to be, their close friends and celebrities have started to pour in blessings and congratulatory messages on social media. Let's take a look!
What Celebrities Wrote?
Ayan Mukerji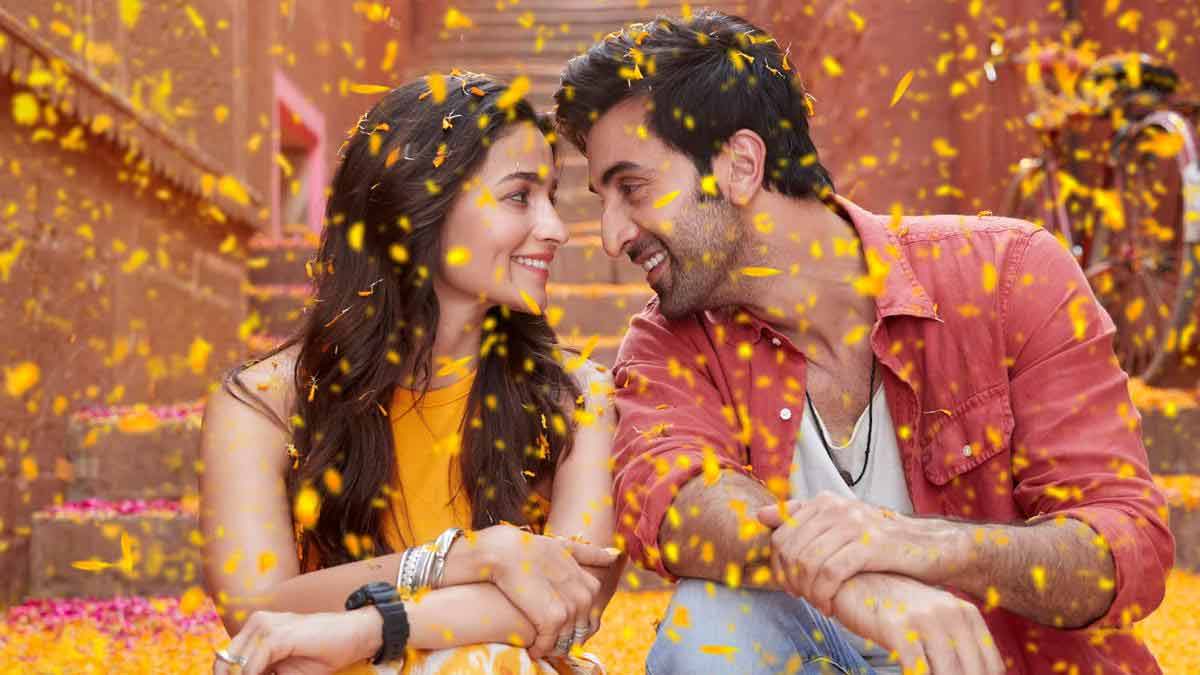 Image Courtesy: Ayan Mukerji/Instagram
Ayan Mukerji is a close friend of Ranbir Kapoor and Alia Bhatt. Taking to his Instagram, he shared the video of the couple from the Kesariya song from the film Brahmastra. He blessed the couple for starting a new chapter of their life.
He wrote, "For Ranbir and For Alia! And… For this Sacred Journey, they are going to embark on soon! Ranbir and Alia… my closest and dearest people in this world… my happy place, and my safe place… who have added everything to my life… and given themselves completely and selflessly to our movie…!
The director further added, "We just had to share a piece of their union, from our movie, from our song Kesariya, to Celebrate them… as a Gift to them, and to Everyone!!"
He wished Ranbir and Alia by saying, "Wishing that the best of Energies and all the Blessings, all the Joy and all the Purity, surround them as they enter an amazing new chapter of life, together forever."
Karan Johar
Taking to his social media accounts, Karan Johar shared the Kesariya video. Congratulating the couple, he wrote, "Love is light, and I know the amount of light you have brought into each other's and our lives with your love. To new beginnings and more." The director shares a special bond with Alia Bhatt. He launched her in Student Of the Year (2012).
Sanjay Dutt
Ranbir Kapoor had played Sanjay Dutt in the biopic Sanju, while Alia Bhatt had starred with the actor in Sadak 2. During the promotions of KGF Chapter 2, Sanjay Dutt shared tips for the couple to enjoy marital bliss.
He said to ETimes, "If he is getting married, I am really happy for him. Alia was literally born and brought up in front of me. Marriage is a commitment they are making to each other. And they have to stick by that, hold each other's hands and move ahead in happiness, peace and glory. Make kids soon Ranbir, and stay happy!"
Ila Arun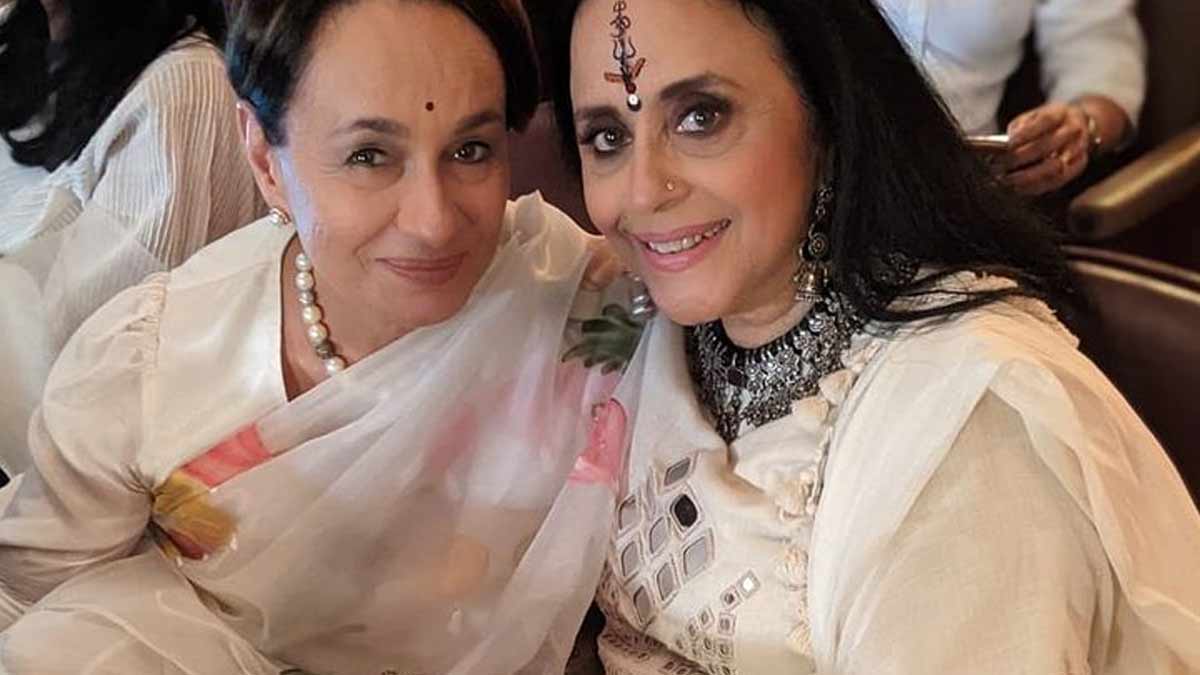 Image Courtesy: Ila Arun/Instagram
Ila Arun took to her Instagram handle to share an image of her with Soni Razdan, 'Sasu Maa-to-be'. Her post is nothing but blessings for Ranbir Kapoor and Alia Bhatt.
She wrote, "Hamari sony sasu ma ban raheein hai. congratulations Mahesh and Dear sony. GodBless Aliya and Ranbeer..."
Amitabh Bachchan
Recently Amitabh Bachchan wished the soon-to-be-married couple, Ranbir Kapoor and Alia Bhatt, by sharing Ayan Mukerji's video of Kesariya song. He will be starring with the couple in the upcoming movie Brahmastra. The legendary actor wrote, "Wishing our Isha and Shiva all the Love, Luck and Light as they gear up to embark on a very special journey in the coming days. Let's kickstart the celebration with something special from Team Brahmastra."
Don't Miss: Puja At RK House For Rishi Kapoor Prior To Ranbir & Alia Wedding
Rakesh Roshan
Rakesh Roshan was one of the best friends of the late Rishi Kapoor. Speaking to ETimes, he said, "All my blessings and good wishes are with Ranbir and Alia. Rishi's wishes are coming true."
Subhash Ghai
Speaking to the ETimes, Director Subhash Ghai congratulated soon-to-be-married Ranbir Kapoor and Alia Bhatt. He said, "I was very close to Rishi and Neetu, and I'm very happy for Ranbir and Alia." He further added, "As an uncle, Ranbir and Alia have all my blessings."
What Ranbir And Alia Have Said About Marriage In The Past Interviews
In an interview with Rajiv Masand in 2020, Ranbir Kapoor admitted that they would have been married in that same year if the 'pandemic' had not hit us hard. He added, "I don't want to jinx it by saying anything. I want to tick mark that goal very soon in my life."
Don't Miss: Ranbir And Alia's Mehendi On The Same Day As Rishi And Neetu's Engagement
During the promotions of Gangubai Kathiawadi, Alia Bhatt said, "In my head, I am married to Ranbir for years now."
We cannot for the dreamy wedding pictures of Ranbir and Alia. Stay tuned with us for more updates.