These Wall Colours Can Help Boost Your Productivity
Did you know that changing the wall colours can boost your productivity? Here's how
Colours play an important role in our lives. They have a serious effect on us physically as well as emotionally. Colours can either make us feel happy or sad. Therefore, it is really important to choose colours for your home or office carefully. If you are not really sure about what colours to choose for your walls, then we are here to some colours that will help you boost productivity.
White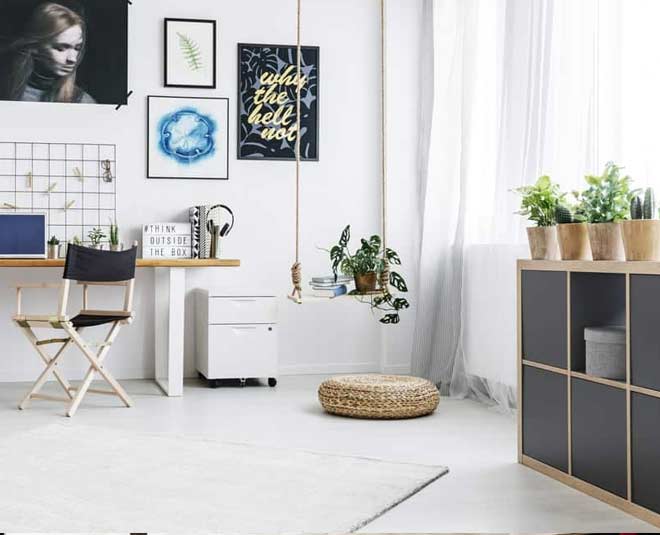 White seems to be the perfect colour for any room at place as it goes with any kind of décor of any possible colour. You can either put a green sofa or a yellow wall hanging and it will not look odd at all, in fact it will instantly contrast with the white walls.
However, it is not just an adjusting colour but also, it plays an important role in increasing our productivity. This colour gives an effect of serenity and makes you feel calm. This allows you to feel refreshed every morning and brings out the productive side of your brain.
Orange
Orange is often associated with energy, thus, creating a more productive environment in the room. This colour is best for people working in the creative field as the warm hues of this shade tends to bring out your artistic side allowing you to be more prolific at work and giving your best.
Red
Red is the master colour and is often associated with passion. Therefore, it is the ideal colour for your work place as it reminds you of your passion and allows you to work hard towards your goal. Red is an ideal choice as this bold and beautiful colour gets your heart pumping, thus livening up your mood and getting your mind at work.
Gold
Gold is powerful and a classy colour. When used the right way, this colour can create a great impression as well as allows the productivity of your mind to flow freely. The colour gold is associated with luxury and boldness, thus reflecting your personality.
No other colour can match up to the gold colour. However, you need to keep in mind that this colour can very easily go wrong, therefore, you have to play smartly and pick the right interiors in this shade. Just try this colour once and see how it affects your mind and lets you be more productive.
Don't Miss:How To Make DIY Chalk Paint Easily At Home
Green
Green is a refreshing colour as it is associated with nature. It definitely gives you a breath of fresh air but it also provides you a calming environment to work in. Choose from the variety of tones available in this colour and have a stress-free and peaceful environment which boost your productivity.
Don't Miss:Living In A Small Space? Here Are A Few Tips And Tricks To Make Your Home Look Spacious!
Turquoise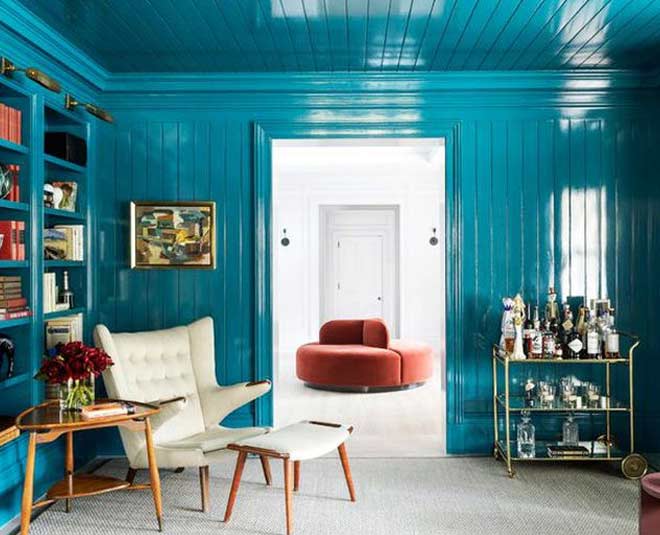 Turquoise can liven up any room at your place. This colour is often associated with strength and courage, thus, adding this colour will enhance some important personality traits in your body. It will make you alert and motivated.
Apart from this, it will add qualities like thoughtfulness and attentiveness that are really important to focus and get more productive with whatever you are doing. Additionally, turquoise looks extremely stunning and add can add vibrancy to your dull place, thus lifting up your mood.
Recommended Video
For more such tips. stay tuned to HerZindagi!