According to the Hindu calendar, every day is dedicated to a specific God. Today, let's talk about Thursday which is also known as Brihaspatiwar or Veervaar. The day is dedicated to Lord Vishnu, Brihaspati, who is also known as the Guru of all Gods. As per the planetary position, Thursday is the day to worship Jupiter. If we talk about the horoscope or kundli, the weak placement of Jupiter can negatively affect your health, personal life, and a lot more. This is why it is believed that worshipping Jupiter/Lord Vishnu on Thursdays can be really beneficial.
A lot of people fast on Thursdays. Do you know why specifically this day? There are a lot of benefits of fasting on Thursdays. We talked to Jyotish Acharya, Sonia Malik, and asked her what are the benefits of fasting on Thursday. Scroll down to know.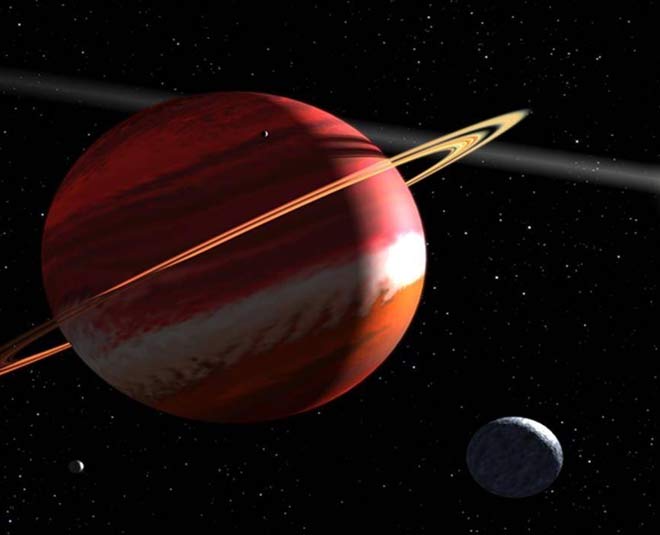 According to your horoscope if you Brihaspati or Jupiter is weak, or placed with Rahu or Ketu then fasting on Thursdays will be beneficial for you.
If you are suffering from any stomach disorders then you must fast on Thursdays.
If you are unmarried and looking for a life partner then you must fast. Also, if you are in love with someone and there are issues in your marriage then this will bring you good results.
Fasting on Thursdays will help you energise your body and keep it active all day long. It is a great option for those who feel weak and lethargic all the time.
Fasting helps in detoxifying your body. You must drink only water on this day.
If you wish to please Lord Vishnu and Lakshmi then you must fast on Thursdays.
Astrologically, Thursday or Veervar is a day dedicated to Guru or Brihaspati. Anyone who wishes to please lord Brihaspati should fast on this day.
The person who fasts on Thursdays doesn't get affected by negative forces or evil spirits.
Lord Brihaspati helps you take the right path in life and you must worship them.
Keeping fasts on Thursdays also helps in boosting your financial status.
When you fast on a Thursday to please Lord Vishnu, you get various health benefits. This keeps any stomach issues at bay.
It helps you ward off all your sins and helps you gain a lot of strength to fight the evil.
Worshipping Jupiter helps those who are childless.
Thursday fasting helps in improving the health of the person and his or her entire family. It also boosts the longevity of the family.
Other than these religious benefits of fasting on Thursdays, fasting also helps in maintaining a balance in your body. It is a great way to detoxify your body. A lot of people today are understanding the importance of fasting. Fasting has become one of the biggest weight-loss trends. Those who wish to lose those extra kilos quickly, fasting is the best possible way.
Things To Keep In Mind While Fasting On Thursdays
When fasting, wake up early in the morning and take a bath. Yellow is the colour of Thursday or the day of Lord Vishnu. So, if you have any yellow clothes, make sure you wear them when you fast. Visit the temple and worship the banana tree. It is believed that donating chana dal to the needy on this day is beneficial. Don't go for a haircut on the day you fast. As this is the day of Guru of Gods, you must pray to your real-life gurus too on this day. After breaking your fast on Thursdays, make sure you meditate for a while.
For more such tips from Astro experts, stay tuned to HerZindagi.