Getting the right sleep is as important as exercising or eating a balanced diet for a healthy lifestyle. And for that, one needs to take care of a lot of things, from the right mattress to the right lighting in the room everything matters and contributes to the quality of sleep you would be getting.
Well, if you didn't know, let us tell you that the fabric of your bedsheet is one of the very important things that do impact your sleep quality, and that why you must use fabrics that are soft and natural. The man-made fabrics(most of them) are not suitable for being used as the sheets you sleep on.
But there are some fabrics that allow you to have that peaceful nap through the night without compromising your sleep. Let us take you through them and tell you more about them.
Cotton
The most trusted and widely used fabric that a lot of people across the world prefer for their bedsheets is cotton. It has been found that cotton has been in use for 7000 years and that it is one of the very best options for you to consider while you buy a bedsheet.
The best thing about cotton is that the fabric is made using the natural fibers obtained from the cotton plant and for two, it is known to maintain a comfortable body temperature while sleeping (tips to get sound sleep)and is hypoallergic.
All you need to be careful about is the quality of cotton and refrain from very cheap options as they could turn out to be uncomfortable and itchy. The best quality cotton is usually Egyptian cotton, Prima cotton, super prima cotton. These fabrics have supreme quality fiber with more thread count.
Flannel
Flannel bed sheets are also basically cotton bedsheets but are finely created and brushed over and over. These bedsheets are great as they provide a cozy, warm, and fuzz-free feeling. These are generally thicker than normal cotton bedsheets but are very fluffy and plush which is particularly why a lot of people like flannel bedsheets.
Bamboo
Bedsheets made out of bamboo fiber are other suitable options for summers as they give you a soothing and cooling effect while you doze off. They are super light and promote sustainable production. The problem with these bedsheets isn't very big if you place your comfort more than anything. The high cost of these bedsheets is the only downside they have.
Silk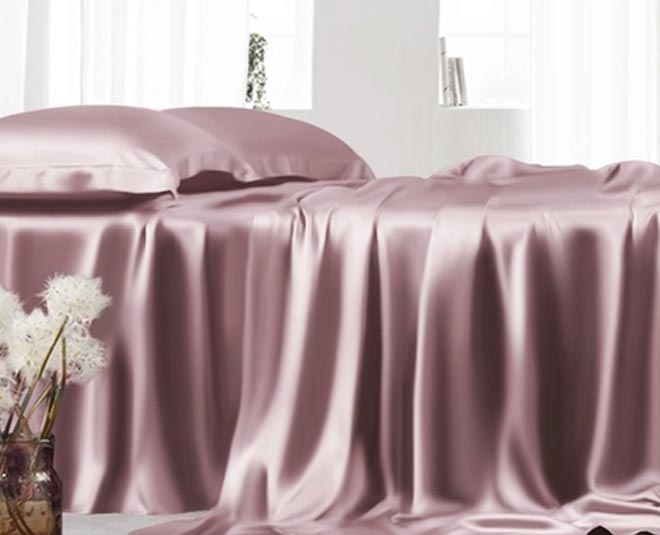 Silk is another naturally made fabric. The Silk is a protein fiber that is created by rearing silkworms. The sheets made out of this fabric are great for all seasons as they keep you warm in winters and cool throughout the summer season, ensuring a very sound sleep(benefits of sleeping with a pillow). Not only that, they are extremely soft, smooth, and luxurious and are considered to be the best and the most comfortable fabrics that suit your skin too. Although maintaining a silk bedsheet can be a little difficult as it is advisable to hand wash it and keep in mind that these silk bed sheets are super delicate too.
Don't miss: Can't Sleep At Night? Expert Says Music Therapy Is Your Answer!
Other Fabrics To Consider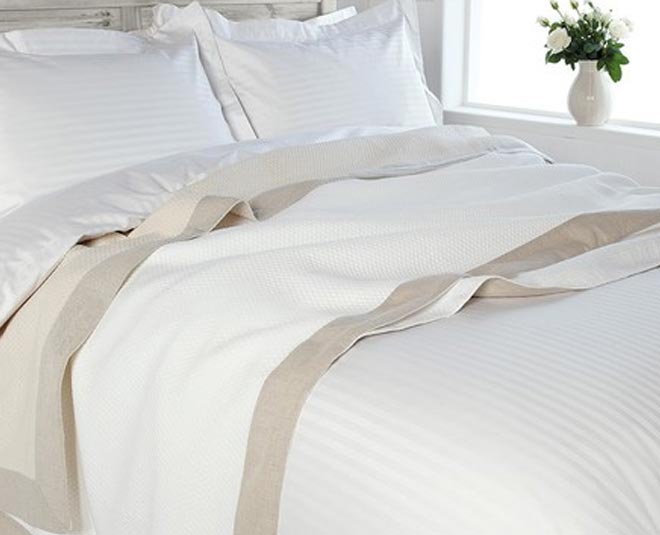 Linen
Modal
Microfleece
Polyester
Are some other options that are available at cheaper prices and serve as durable choices for daily use bedsheets.
Don't miss: Stop Nightmares From Troubling You, See How To Make A Dream Catcher At Home
If you liked reading this article then stay tuned to Her Zindagi for more such pieces.