Are Arjun Kapoor And Malaika Arora Planning Winter Wedding?
From ignoring trolls to respecting each other, Malaika Arora and Arjun Kapoor have come a long way in their relationship.
The relationship between Malaika Arora and Arjun Kapoor is not a secret. They are the talk of the B-town, and the power couple has been giving us major relationship goals for a very long time now.
They have been trolled for their age difference and whatnot. However, Malaika Arora and Arjun Kapoor stayed true to their love, and now we are hearing wedding bells ringing. Let's take a quick look at their beautiful love story!
How Did It Start? (Relationship Goals)
View this post on Instagram
In 2016, Malaika Arora divorced Arbaaz Khan, actor, producer and director. The rumours had that they started dating each other and fell in love. They appeared at the 2018 Lakme Fashion Week, which ignited the rumours of their relationship.
In 2019, Malaika Arora appeared in an episode of Koffee With Karan where she said, "I like Arjun Kapoor—this way or that way." Her statement confirmed their relationship with the whole world and their fans.
Sharing birthday wishes for Arjun Kapoor, Malaika Arora wrote, "Happy bday my crazy, insanely funny n amazing @arjunkapoor ... love n happiness always." The couple welcomed the year 2020 together, and the actress posted, "Sun, star, light, happiness, peace, tolerance .......2020."
Arjun Kapoor And Malaika Arora Age Gap (Love Relationship)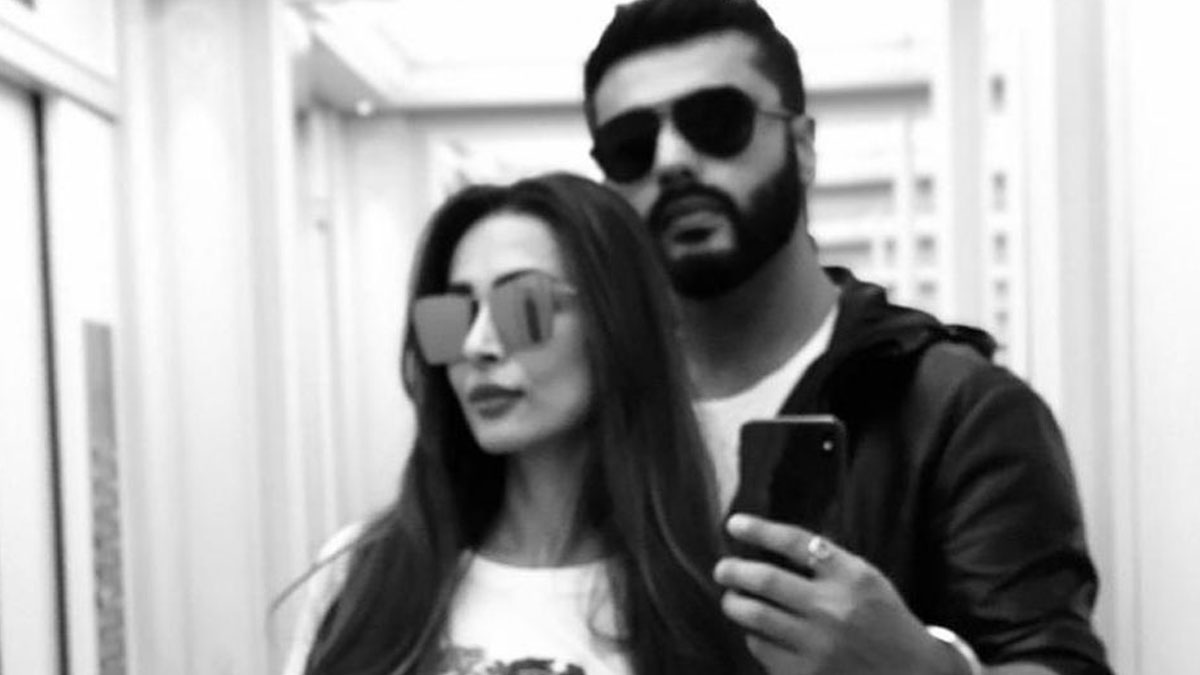 Image Courtesy: Arjun Kapoor/Instagram
Malaika Arora was married and had two sons with his ex-husband before she came into a relationship with Arjun Kapoor. They have an age gap of at least 12 years. For the same, the couple has been trolled a million times at least.
Speaking to Hindustan Times, Arjun Kapoor said, "Guess there's so much relevance to Malaika and my relationship that everybody wants to have a say, have an opinion, and you can only take that as a compliment everyone likes talking about us!"
He further shared, "We stood by each other through this relationship, facing speculation, facing brickbats, facing chatter, unnecessary at times, because of social media toxicity. It was hell for us for many days. She had to face so much because of the fact that we came out in the open, but I admire her for giving me and our relationship so much dignity."
He also said, "I made peace with the fact that once you're out there for people to see and judge, you've to allow a bit of breathing room for people to understand and absorb and start looking at the relationship the way you want them to."
Don't Mind: Style Saree Like Bollywood Actresses For College Farewell
Speaking on the age gap in an interview with the HT, the actor said, "I just knew that it takes time, and you need patience and hold your silence and dignity to make people understand that something is just too precious for you. We're glad that we were the first of our kind where we showed age is not of any consequence when you love someone."
He had said that age was just a number and added, "I think it was done respectfully. We never threw it in anybody's face."
Don't Mind: Straight Kurta: Shop According To Your Body Type
Arjun Kapoor And Malaika Arora Getting Married? (Wedding Details)
View this post on Instagram
Today, the couple is again in the rumour about getting married later this year. According to a media report, Malaika Arora and Arjun Kapoor will be finalising wedding dates in November and December.
It also reported that the couple would tie the knot in an intimate wedding in the presence of only close family and friends. The report also claimed that the couple would hold a formal party after registering for their wedding.
The guest list would include Malaika's parents, Arjun's family and their close friends, including Kareena Kapoor and Karishma Kapoor.
Stay tuned to HerZindagi for more updates!