They belong to one of India's wealthiest families but that doesn't mean their journey has been smooth. Even though they are a part of the Ambani clan, they had a regular childhood just like all of us.
The kids of the Ambani clan didn't bunk school or colleges to get where they are today. They grew up studying hard and learning everything from scratch.
Reading about India's richest families, the Ambani family interests us all. We are sure you would love to know about the education of the Ambani heirs. Read on to know.
Isha Ambani
The daughter of India's richest man, Mukesh Ambani, Isha Ambani is a graduate from Yale and Stanford. The heiress has an undergraduate degree from Yale in psychology and South Asian studies. She later joined her family business and gave her father the idea of launching Jio. Isha Ambani also worked as a business analyst at McKinsey & Company. Later, she did MBA from Stanford.
Isha Ambani is now on the board of directors for Reliance Retail. She is also a co-director for Jio.
Akash Ambani
Isha Ambani's twin brother, Akash Ambani completed his schooling at Dhirubhai Ambani International School, Mumbai. He later went to Brown University, United States. He completed his major in Economics from the university and then came back to India. After coming back, he joined his father's business. He is now working as the Chief of Strategy at Reliance Jio Infocomm.
Shoka Mehta Ambani
Wife of Akash Ambani, Shloka Mehta Ambani is the daughter of Rosie Blue Diamonds CEO Russell Mehta and Mona Mehta. After completing her education at Dhirubhai Ambani International School, she went to study anthropology at the Princeton University, New Jersey.
She later went to the London School Of Economics and Political Science for her master's degree in law.
Shloka Mehta Ambani, after coming back to India joined her father's business, Rosie Blue. She also heads ConnectFor, which is a platform that connects volunteers with NGOs.
Anant Ambani
Anant Ambani too is an alumunus of the Dhirubhai Ambani International School, Mumbai. He then went to the Brown University in Rhode Island for his graduation. The youngest of the three siblings, Anant Ambani serves as the additional director on the board of Jio Platforms. He actively participates at the social and foundational work at the Jamnagar refinery. Also, he is involved in both IPL (Indian Premier League) and ISL (Indian Super League) with his mother Nita Ambani.
Don't Miss: All You Need To Know About Radhika Merchant, Nita Ambani's Soon-To-Be Choti Bahu
Radhika Merchant
Anant Ambani's girlfriend, Radhika Merchant is the daughter of Viren Merchant who leads Anchor Healthcare Private Ltd. She completed her schooling at Ecole Mondiale World School and Cathedral & John Connon School.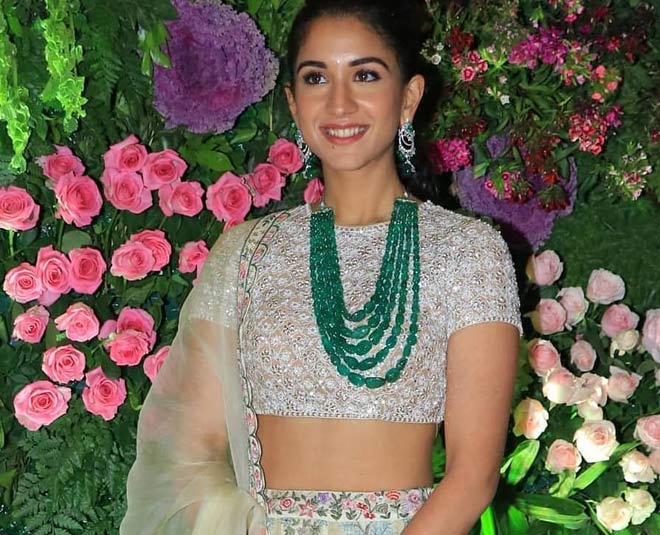 Later, Radhika Merchant went to BD Somani International School where she completed her senior secondary education. Radhika Merchant moved to New York for her graduation in Political Science from the University of New York.
After completing her education, she did an internship with Cedar Consultants. She also worked with companies like Desai & Dewanji, India First, and Isprava before joining her family business. She is also working with an NGO and is very passionate about her social work.
Don't Miss: Isha-Akash Ambani, Anmol-Anshul Ambani, Jayati-Vedika Modi, Meet The Billionaire Siblings
Jai Anmol Ambani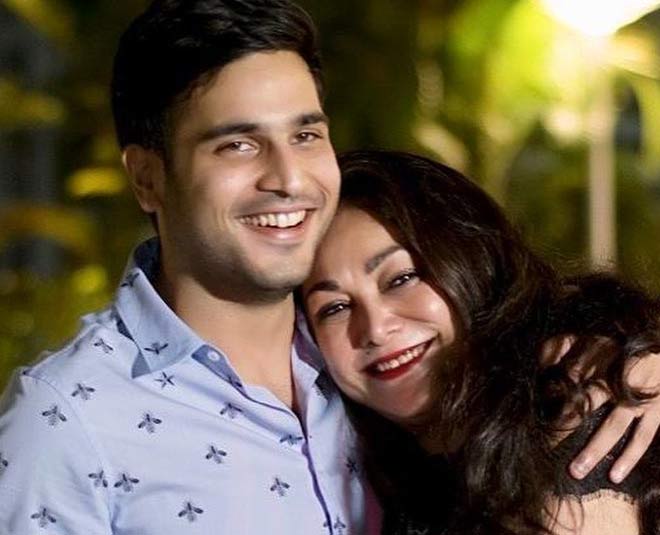 He completed his schooling at Cathedral and John Connon School, Mumbai, and Seven Oaks School, United Kingdom.
Jai Anmol Ambani has a bachelor's degree in Science (BSc) from UK's Warwick Business School. He reportedly always have a passion for business and after completing his studies, he decided to join Reliance Mutual Fund. He took care of the operations of different services provided by the company. He later joined Reliance Capital Board.
Jai Anshul Ambani
The youngest son of Anil Ambani and Tina Ambani completed his schooling at Cathedral and John Connon School, Mumbai.
He earned a degree in business management from NYU Stern School Of Business. After completing his studies, he joined his father and elder brother, Jai Anmol Ambani. He was appointed as the director of Reliance Infra with brother Jai Anmol.
Would like to know more about the Ambanis? If yes, what would you like to know? Write to us on our Facebook page. For more such stories, stay tuned!