With the toofani seniors out and Shehzad Deol eliminated, the shockers just do not seem to seize. The latest news we have is that actress Kavita Kaushik of F.I.R fame is not set to enter the house as a wild card entry. There are a few more names popping up but Kavita's name has been reported to be the sure one coming in by October end.
According to a report by the website SpotBoye, Kavita is a sure shot entry and we know that this means firecrackers in the house of Bigg Boss 14. The actress is well known to make controversial statements and being very frank without mincing her words.
Here is a bit of a background about Kavita including her passions and relationships that you must know before you watch the show with her entering the house.
Relationships
Karan V Grover
No do not get confused, this is not Karan Singh Grover who is married to Bipasha although he does have a heavy past but it does not include Kavita as all. Kavita was in a relationship with actor Karan V Grover back to the days of Nach Baliye 3 when they entered as a couple. However, it did not last long and they parted ways in 2008.
Nawab Shah
When this couple broke up, fams were shocked as the couple was together for 5 long years. The duo met when they were acting in a play together. In fact, Kavita had also said in an interview that he was her "Prince Charming" she had been waiting for.
She said: "He delivered a 30-page monologue and I performed a tandav in it. It was on stage that I knew this was the man I wanted to be with. I used to be impatient, short-tempered, selfish and a lot of other things. He made me realise my mistakes without trying to tame me. We have evolved together over a period of time. He knows me so well that it's scary."
When the couple parted ways, reports were that it was due to their different religions!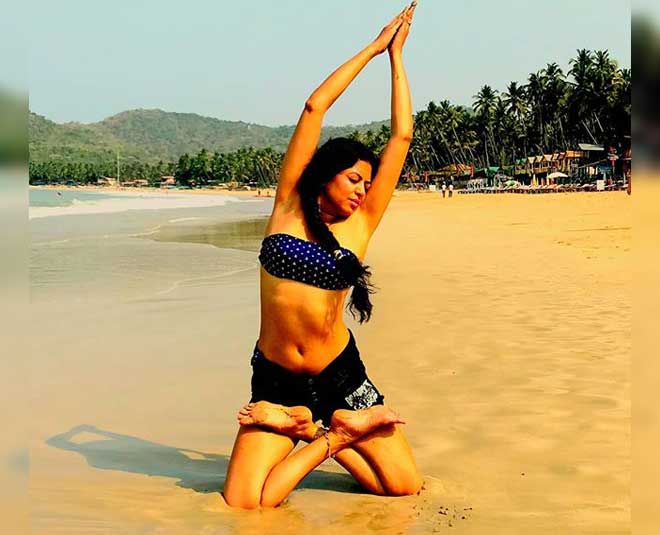 Kavita had also said that her late father was not okay with the two.
"My father has reservations because we belong to different religions. It's really sad that people are still caught in that web. Why do we have reservations about another religion that it stops us from absorbing its goodness?, " she said in an interview.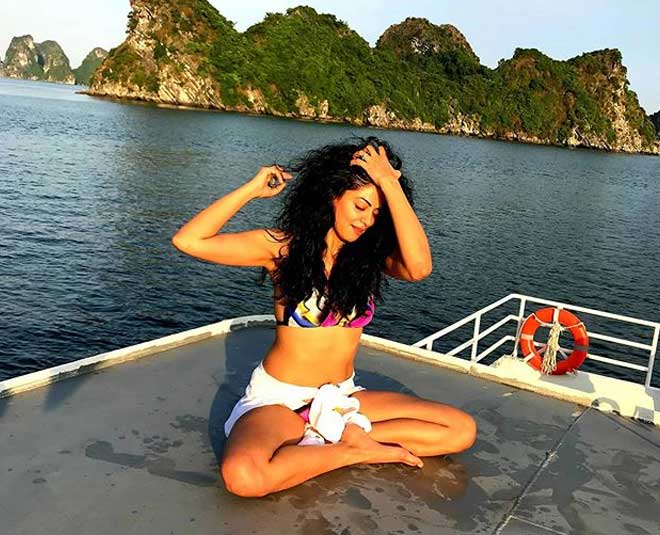 But according to Nawab, the break was not on religious grounds. He told a media house: "I don't understand why people are making a fuss about our religious backgrounds. I want to clear this once and for all... Kavita and I broke up because we had major differences for a long time. We are strong-headed individuals and in this day and age, religion cannot be a barrier in love, especially in a city like Mumbai, where people work and live together, regardless of caste or creed. Kavita and I did try to make our five-year relationship work, but we couldn't. We have gone our separate ways and I have nothing to do with Kavita anymore."
Marriage
View this post on Instagram
Kavita eventually married her best friend Ronnit Biswas on Januaray 27, 2017. They had a simple wedding at the Shiv-Parvati temple in Kedarnath which was attended by very few family members and friends. The couple does not plan on having kids at all as a mutual decision. When Kavita was asked about kids, a presumably very obvious next step after marriage, she said: "I don't want to be unfair to the child. If I have a child in my 40s, by the time my child would be 20, we would've touched our old age. I don't want our child to take care of old parents in his/her 20s."
Don't Miss: BB 14: Eijaz Khan's Girlfriends, Rape Accusation, Mental Illness! All You Need To Know About Him
She added: "Maybe we are not maternal and paternal as people. We want to make the world a lighter place and don't want to bring up a child to this overcrowded city and throw him in the struggles of Mumbai," says Kavita, who claimed to fame as Chandramukhi Chautala in FIR."
Passion
Kavita is a yoga lover who keeps posting different poses on her Instagram account.
We wonder how it is going to be in the Bigg Boss 14 house with the actress coming in.
Stay tuned to HerZindagi for the latest updates on Bigg Boss 14.