One of the most talked about couples in Bollywood these days, Ranbir Kapoor and Alia Bhatt are dating each other for a while now. There have been rumours about the two getting married for the longest time. However, none of them confirmed the same. Some time back, the Kapoor family lost Rishi Kapoor. Rishi Kapoor's sudden demise shook the entire family and they are currently in a very difficult phase. Alia Bhatt been has been standing as strong support for the family ever since then and it speaks of the bond she shares with the Kapoor clan.
There were earlier rumors that the two are tying the knot in December. Film critic, Rajeev Masand also in one of his columns shared that the two will exchange vows only after the release of Brahmastra. However, Alia Bhatt rubbished the rumours saying she is too young. She said, "I'm too young to think about it. When I feel there's a need to be in a stronger bond with him, we will come to it. But right now, I'm married to my work and I also have my relationship going well on the side."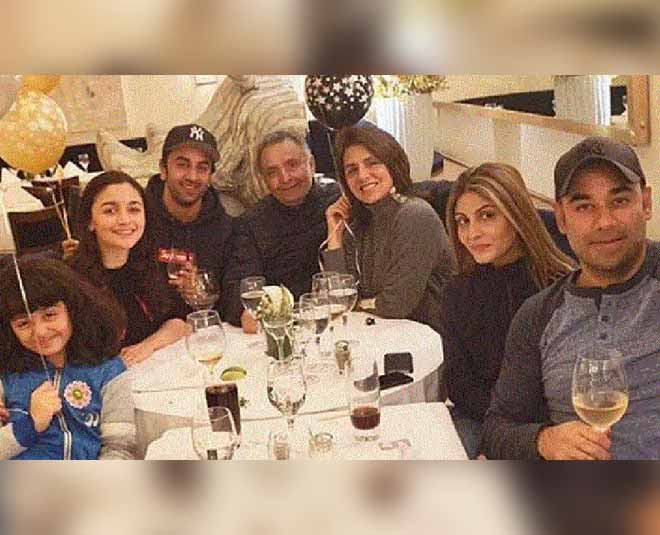 In an interview, Ranbir Kapoor also talked about the same and said that he wants to get married when he feels it is the right time and not just because he is getting older. He added that the two will tie the knot when they feel it is time to take their relationship to that level but nothing as such for now. Their families have already accepted their relationship and the two are often spotted at different occasions along with them. Alia Bhatt is really close to Ranbir Kapoor's family and this is one reason why she was a part of the last rites of Ranbir's father Rishi Kapoor during the last rites along with other family members.
It is Ranbir Kapoor's birthday and we were excited to know if will be getting married this year. We asked Tarot card reader Sonia Malik to tell us about Alia Bhatt and Ranbir Kapoor's wedding and life post that. Read on.
Current Relationship Status
View this post on Instagram
According to tarot cards, Ranbir and Alia are going through a really difficult phase. Cards show depression. As we all know, Ranbir Kapoor lost father Rishi Kapoor a few days back. All this while, Alia Bhatt has stood by him as a support system but it would take a few months more for the two to recover through this phase.
Don't Miss: One Wish Of Rishi Kapoor That Remained Unfulfilled
When Is The Wedding Going To Happen?
It was the Nine of Pentacles tarot card for the question and it hints that the two can get married between 8-9 months.
Don't Miss: Rishi Kapoor's Ashes Immersed After An Intimate Prayer Meet
Relationship After Marriage
The tarot cards say that things will get better after their wedding. They will get a lot of success and fame after their marriage. However, to keep everything works well, they will need to balance things out.
Career Status Post Wedding
It would be a journey full of highs and lows. Career-wise, things may not always turn in their favour. They will need to work differently to get back to their position. Ranbir Kapoor and Alia Bhatt may even start a new venture together after marriage.
The two have been living together for a long time now and we wonder if they soon come out and confirm the news in public. On the work front, Ranbir Kapoor and Alia Bhatt will be seen in Ayan Mukerji's Brahmastra which is slated to release on 4th December. The movie also stars Amitabh Bachchan and Nagarjuna Akkineni.
What do you think? Will Alia and Ranbir tie the knot this year? Share your thoughts with us! For more stories around Alia and Ranbir, stay tuned to HerZindagi.