Bollywood actor Akshay Kumar lost his mother, Aruna Bhatia on September 8. His mother was critically ill and the actor flew back to Mumbai from London on September 6 in order to attend his ailing mother. The actor was shooting for his film, Cinderella when he decided to cut his work short to be by his mother's side.
Akshay's Words For His Mother After She Passed Away
As Akshay Kumar's mother passed away on Wednesday morning. He shared the news via social media. Remembering his late mother, he wrote, "She was my core. And today I feel an unbearable pain at the very core of my existence. My maa Smt Aruna Bhatia peacefully left this world today morning and got reunited with my dad in the other world. I respect your prayers as I and my family go through this period. Om Shanti."
Akshay described it as the unbearable pain which is a true feeling after losing a parent. This is surely a hard time for the actor and his family. He says that he respects the prayers of all his fans and well-wishers during these tough times.
Akshay Kumar's Words While His Mother Was Ill
Juggled shoot to spend a few days with mom in London. No matter how busy you are with life and growing up, don't forget they are also growing old...so spend time with them while you can ❤️ pic.twitter.com/IRLxpTAKQv

— Akshay Kumar (@akshaykumar) August 27, 2019
Aruna Bhatia was reportedly keeping ill for quite some time. She is a lucky mother that she has a doting son like Akshay Kumar who was beside her at all times, especially when she was facing some health concerns.
In a video shared by the actor in 2019, he can be seen strolling with his mother on the streets of London while she is in a wheelchair. He wrote, "No matter how busy you are with life and growing up, don't forget they are also growing old…so spend time with them while you still can."
When He Talked About His Mother On Mother's Day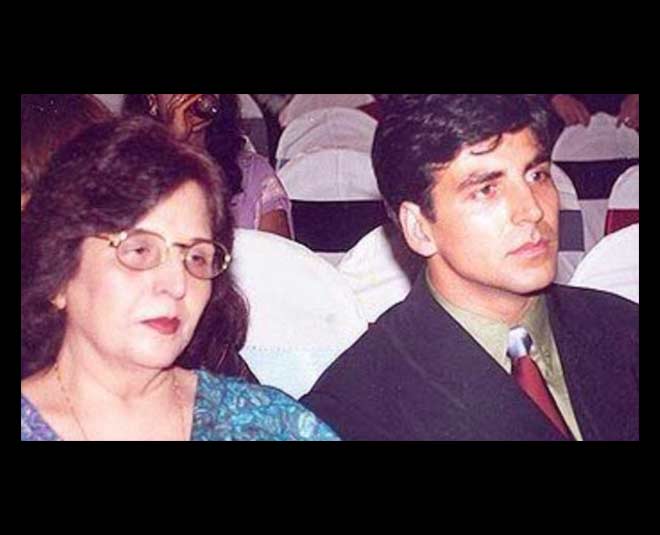 A few years ago, the actor shared his thoughts about mother's day and questioned why we should celebrate it on only one day. Everyday should be dedicated to be the beautiful creation that our mothers are and we should celebrate them every day.
The megastar elaborated, "Mother's day is everyday. There will not be a single day when I don't make my mother feel special and the most important in the world. The same way my son makes my wife Twinkle feel special. There is no nothing that can come between me and my mother. No number of miles or continents can keep me from letting her know every day that I would be nothing and no one without her."
Don't Miss: This Is What Happened To Sidharth Shukla Hours Before His Death
Aruna Bhatia Speaking Fondly Of Her Son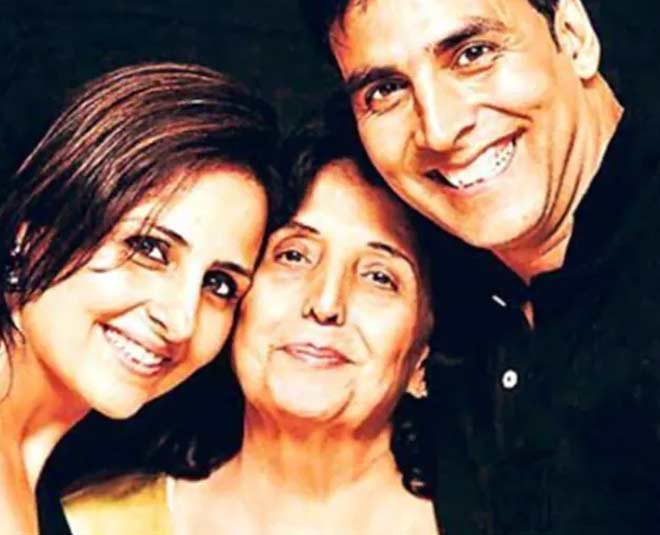 Not only Akshay Kumar (Akshay Kumar and Twinkle Khanna's home) but his mother also spoke fondly of him. She talked to a leading daily while she shared some interesting info about Akshay and his sister, Alka Hiranandani.
Don't Miss: 10 Unforgettable Songs By Lata Mangeshkar
She said, "Akshay was one of the naughtiest boys in school. He was mischievous but a very good son. He used to help me with household work as well. He helped me with washing clothes to utensils as well as run the house. He has a heart of gold and is very nice. Alka has made me feel special every single day, for Alka family has always been her priority and is always first."
For more such stories, stay tuned to HerZindagi!