With the pandemic hitting the whole world at once, various big and small companies started experimenting with the work from home option for their employees. Before this scenario, everyone thought work from home is an amazing arrangement but slowly when the whole work shifted from office to home, the home became an alternate office for everyone. Now that's exactly when everyone's work-life balance went out of control and people started suffering from burnouts and depression.
Dr. Anuneet Sabharwal, MBBD, MD Psychiatrist and Founder & Director at The Happy tree has listed 5 signs you might be suffering from burnout and how can you cope with them:
Sign: You Are Constantly Working Without Breaks
Usually, when we are in the office, there are specific working hours set for us and then we can come back home to get some rest and live a life beyond work. But all thanks to the pandemic, the work, and personal life have kind of mixed because of work from home set up.
You are constantly at one place, working, eating, attending calls, and doing other things so you have kind of forgotten what it feels like to take a break from work.
That might be one reason for you to feel discomfort and frustration with work now.
How To Cope
Well, to cope with this frustration and imbalanced work and life, you need to start working on the boundaries. Rather than making your work a part of your lifestyle, you need to start with specific working hour. This would help you get back to normal and you would enjoy work and your life beyond work again.
Sign: Procrastination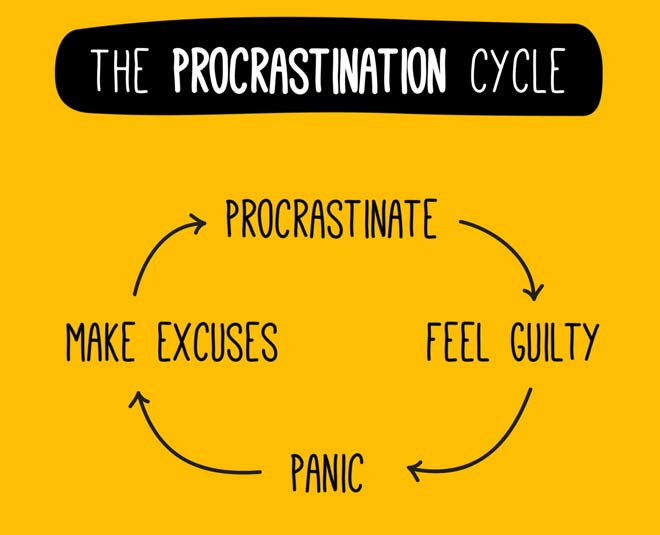 Sitting on the uptight chairs in the office with the boss on our heads with deadlines can be kind of intimidating for anyone. But maybe that is a way by which we stay focused and regular when it comes to deadlines. Now, that you have the comfort of home and all the time with no physical presence of the boss, there might be a chance that you start procrastinating.
But with that, you might start getting more frustrated when a pile of work comes on your head all at once.
How To Cope
In this specific situation, you can always try and set small goals for you to accomplish every day. With this, you would not end up having more than you can chew at one time and even the company would be happy with a regular flow of work from your side.
Sign: Lack Of Face To Face Discussions
The best thing about being in an office is colleagues. Remember how you used to talk to one another in the time of crisis or the small coffee breaks you could have to discuss ideas? Well, since you do not have that anymore, it might be taking a toll on you work-wise as well. You might be feeling a lack of motivation and interpersonal touch in your workplace.
How To Cope
You can make full use of the technology and stay in touch with them on video calls.
Sign: You Are Unable To Socialize After Work And Get Some Time Off
This is something everyone is feeling these days. There are no week offs and weekends for anyone – no catching up with an old friend or meeting new people in clubs after work.
How To Cope
Well, there is not much you can do in this area because no-socializing is not a result of work from home, but the pandemic as a whole. So, to go out and meet people you need to be patient but you can always get the conversations going virtually. There are many apps on which you can find new people all over the world and talk to them.
Sign: Meetings Are Happening All The Time
No one can be blamed for this. When you are all connected virtually, it is kind of important to be on calls and stay updated with what others are doing too. Though, we understand that it can be irritating to be on calls all the time.
How To Cope
You can limit your calls and plan them according to your family time. This will help you get a balance between work and family.
Stay tuned to HerZindagi for more from experts.