Everything We Know About Boho Bazaar 2022, Delhi
Get ready to shop, eat, drink and enjoy in one of New Delhi's biggest flea markets - Boho Bazaar 2022. Read on!
Every year, New Delhi, the capital of India, organises several fests and attracts people from various states and countries. However, among all, Boho Bazaar is one of the biggest events that tick marks all the boxes in the checklist of fun and utter enjoyment. We are here to share every detail we know so far about this thrilling event. Take a look!
Dates, Timings & Venue Of Boho Bazaar 2022
Boho Bazaar - The Epic Flea Market will be organised in New Delhi between April 8 and April 10, 2022. Thus, your weekend plans for Friday, Saturday and Sunday are sorted.
You can visit the Jawaharlal Nehru Stadium, New Delhi, between Noon and 10.00 P.M. to enjoy the event to the fullest. Jawaharlal Nehru Stadium metro station on the violet line is the closest to the venue. You can enter the stadium from Gate No. 2.
Ticket Price For Boho Bazaar 2022
If you want to book tickets at only ₹169, you must head to the Instagram bio of Boho Bazaar 2022. At such a low price, you will have ample things to do in one of India's biggest flea markets.
View this post on Instagram
Things To Do At The Boho Bazaar 2022
Tarot Reading
If you believe in tarot card reading, Boho Bazaar 2022 is the place you should definitely go. You can know about your future, share career plans and get a short prediction about your love life.
Shopping
Did you know how many brands are coming to Boho Bazaar 2022? At least 10 gifting brands will be there. Hence, you can shop for candles, hampers, perfumes, etc. What more can you expect from the ticket price of ₹169.
Hair Braiding
Do you think hair braiding is cool? Women looking to change their look slightly must visit the Boho Bazaar between April 8 and April 10. You can pick colourful metallic strands and beads to amp up your look and post a new picture on your Instagram.
Drinking
Boho Bazaar 2022 has partnered with BIRA to provide you with refreshing drinks in the scorching heat of the sun. Its gold hours will start from Noon and extend to 4.00 P.M. They will give you a 1+1 offer from Friday to Sunday. All the beer-loving women must keep this weekend free. From other stalls, you can also order non-alcoholic drinks, coolers, soft drinks, tea and coffee.
Eating
Can a flea market fest be completed without food? Definitely not! From juicy burgers to spicy French fries, there will be something for everyone head to the Boho Bazaar 2022.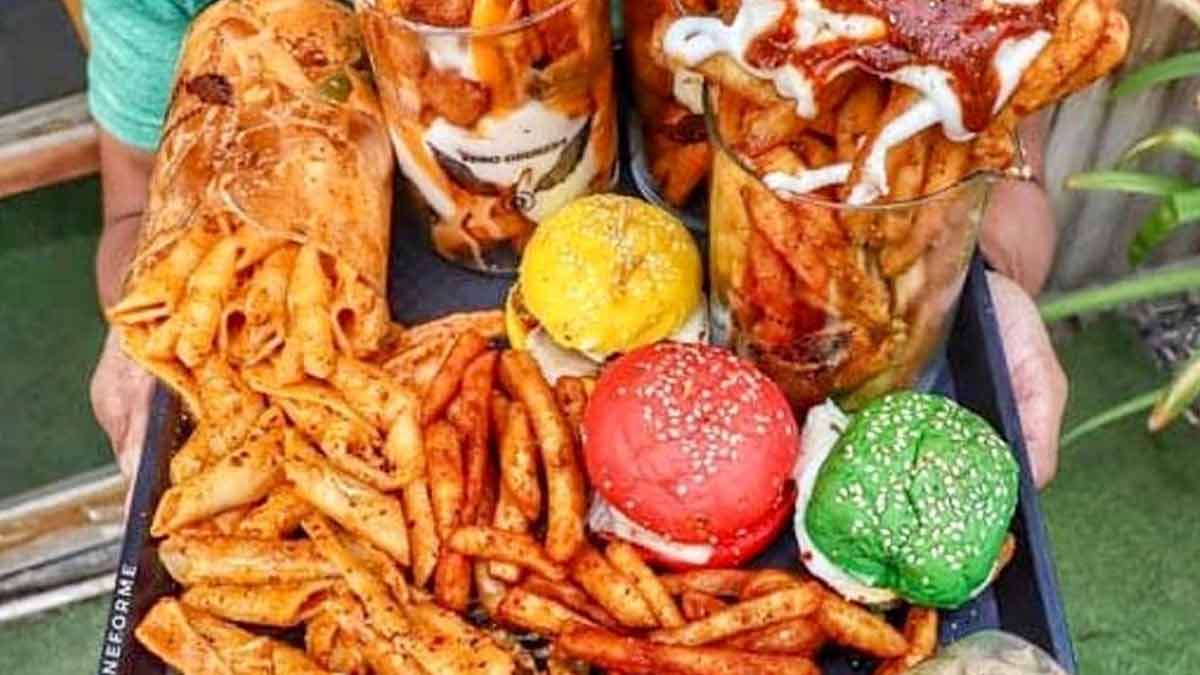 Image Courtesy: Boho Bazaar/Instagram
Face Painting & Face Tattoos
If you have ever enjoyed face painting or would like to get a face tattoo, head to the Boho Bazaar this Friday. The face tattoo will be temporary, but it will surely look like a real one. You can choose from ample designs.
Doodling
Have you ever doodled in your life? If it is something that helps you burst stress, why not participate in the doodling contest in Boho Bazaar 2022. Whether you think you can doodle an art-worthy piece or not, there is no harm in participating.
Making Your Nails Look Pretty
Have you ever seen those swoon-worthy nail arts on the Facebook and Instagram reels? Don't they look pretty? Well! You can also make your nail prettier than ever by indulging in nail art at the flea market.
What To Shop In Boho Bazaar 2022?
Clothes
Duh! It is in the name. Boho Bazaar. Women will have ample choices between vibrant dresses. With several brands installing their shops in the flea market, you can grab a cute pair of shoes, statement and chic jewellery pieces and cute accessories.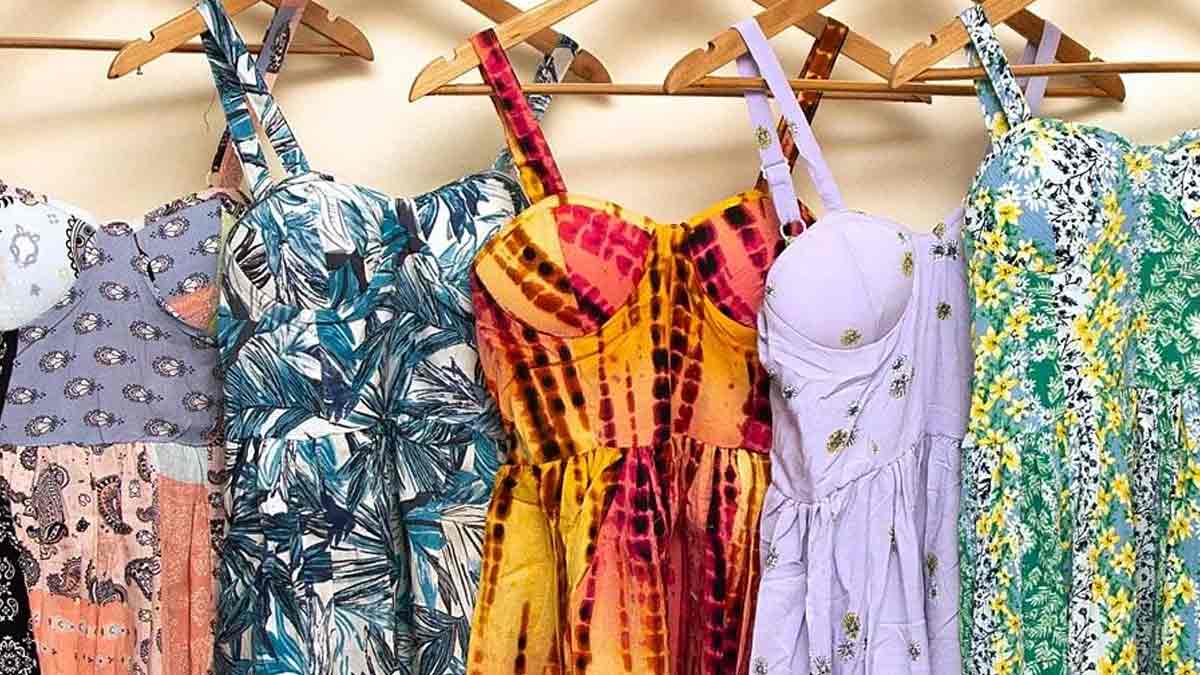 Image Courtesy: Boho Bazaar/Instagram
Gifts
Boho Bazaar has always been a place where you can buy charming presents for your loved ones. And this year, there will be many brands that are known for their gift-appropriate catalogues. From hampers to perfumes and candles, you will be astounded to see what the bazaar has in store for you.
Home Décor
Did you know that Banjara Market from Gurugram is also coming to Boho Bazaar 2022? It is true! Therefore, if you want to add a shining mirror with a vibrant frame to your room, head to the flea market between April 8 and April 10.
Don't Miss: Places In Delhi-NCR For Home Décor Shopping
You can shop for jazzy lampshades, colourful wall hangings, soft cushions, elegant stools, rustic lanterns, antique metalware, vibrant ceramic pots and other things that will help to amplify the interior design of your house.
Image Courtesy: Boho Bazaar/Instagram
Organic Products
There will be brands coming to Boho Bazaar 2022 that are known for their homegrown products. Hence, if you are interested in purchasing organic goods and herbs, this flea market will not disappoint you.
Don't Miss: Tips To Design Your Bedroom In Bohemian Style
What are you waiting for? Call your friends and gather your family for a fun time at Boho Bazaar 2022 - The Flea Market.
Stay tuned with HerZindagi for more such trending stories.