Enjoy your summer and battle the heat with some cooling foods which are good for health and tasty as well. Cranberry is one such fruit which has so many benefits and can be used in so many recipes. Celebrity chef Vicky Ratnani has shared some cooling recipes like a Panna, a chaat recipe and a chicken recipe which looks delectable if made with love by you. So what are you waiting for? Go On! Scroll down!
Methi Malai Cranberry Chicken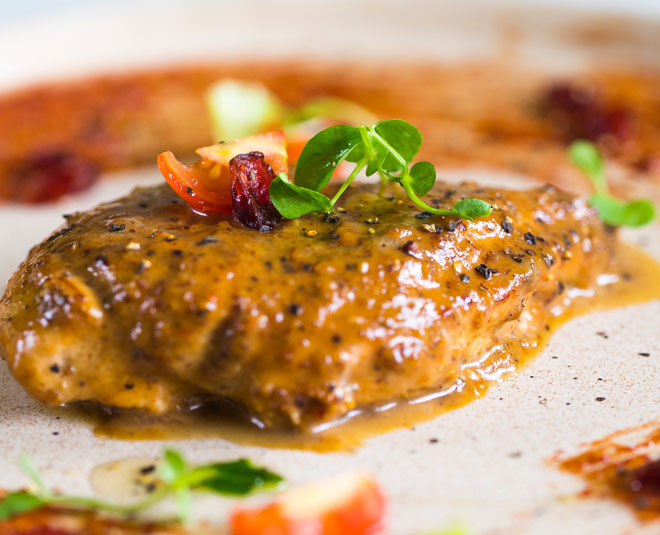 Ingredients
250 gms chicken, cut into large pieces
Salt, to taste
1 cup cranberry puree
1 tsp red chili powder
1 tsp garam masala
1 tsp coriander powder
1 tsp cumin powder
1 tsp chaat masala
1 tsp corn flour
1 tbsp dry fenugreek leaves
1 tbsp besan
1 tsp ginger
1 tsp garlic
1 cup cream
½ cup greek yogurt or hung curd
Butter, to brush on top
Method
Cranberry Channa Chaat With Mango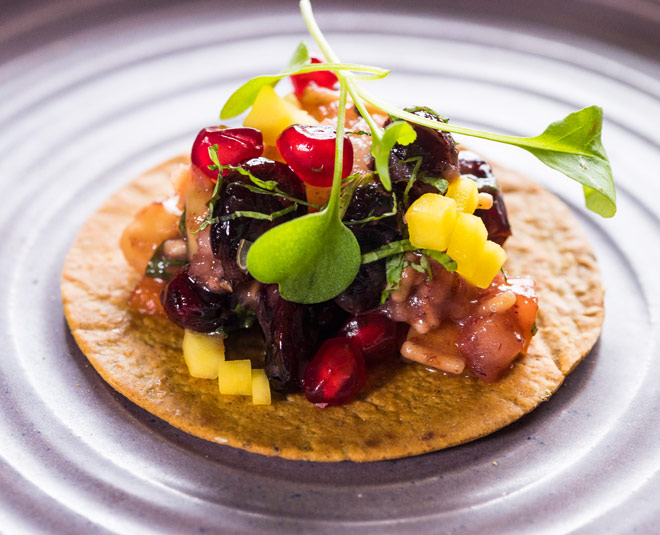 Ingredients
Kabuli channa cooked 1 cup
Chopped onions 1 tbsp
Chopped tomatoes 1 tbsp
Chopped cranberries 2 tbsp
Chopped mango 1 tbsp
Chopped coriander 1 tsp
Mint leaves few
Dressing
Cranberry sauce
Tamarind puree
Salt
Pepper
Olive oil
Ginger
Green chilli
Garnish
Sev bhujia
Bhel poories 4 to 5
Method
Blend the ingredients for the dressing chill and reserve.
Mix all the ingredients for the chaat.
Garnish with bhel garnish.
Don't Miss: 5 Reasons Cranberries Are The Best Superfood For Indian Summer
Cranberry Ka Panna
Ingredients
Fresh frozen cranberries 1 cup
Dried cranberries 1 cup
Water 5 cups
Cumin powder
Elaichi powder
Black Salt
Garam Masala powder
Green chilies
Jaggery
Club soda
Mint leaves
Chia seeds
Method