Parsi New Year is celebrated every year, to mark the arrival of Zoroastrian community in India, all the way from Persia. This year the Parsi community will together celebrate the festival on August 16. They perform certain rituals and ceremonies at fire temples to celebrate the beginning of a new year. Apart from rituals, food occupies an important place on this day. Traditional Parsi dishes are prepared and the whole family sits together to feast. Here are some toothsome dishes, all the way from Parsi households, which must be given a try.
Dhan Dar (Parsi Dal)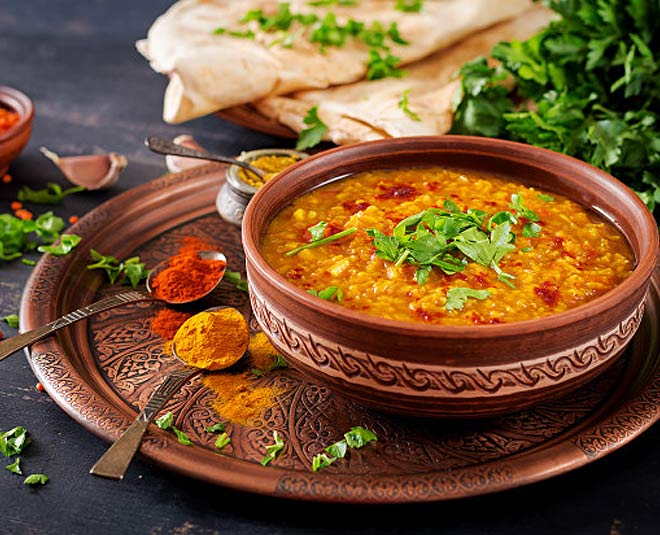 Also known as mori dar, this special delicacy is the highlight of a Parsi feast. Specially made on new year, this flavoursome dal will make your lunch time even more tempting.
Easy way to make it-
Step 1- All you need to do is cook 1-2 cups of toor dal in a cooker and set it aside.
Step 2- Now take a pan and add 2 tbsp of ghee in it.
Step 3- Put in chopped garlic and onions. Fry until they turn golden brown.
Step 4- Now add turmeric powder, chilli powder and salt, as per your taste.
Step 5- Add this mixture to your dal and enjoy the feast.
A side dish of prawns masala tastes the best with it. You can enjoy this dish with either rice or chapati.
Don't Miss: Save Your Salty Food, Prevent Milk From Spoiling, Sharpen Grinder Blades, With These Indian Cooking Hacks
Prawn Masala
If you are a sea-food lover, then this dish must be given a try. When combined with parsi dal and white rice, this dish tastes absolutely ethereal.
Easy way to make it-
Step 1- In order to make the masala, grind cumin seeds, red chillies and garlic together.
Step 2- Add 1-2 tbsp vinegar to it and form a paste.
Step 3- Take a pan and fry some chopped onions in it. Keep frying, until they reach a dark golden shade.
Step 4- Pour in the masala paste, along with turmeric, salt and dhania powder.
Step 5- Finally, add the prawns and cook until done.
Garnish the dish with some coriander leaves and feast like a king.
Don't Miss: Smart Hacks To Bake A Perfect Cake In A Pressure Cooker
Ravo (Parsi Style Kheer)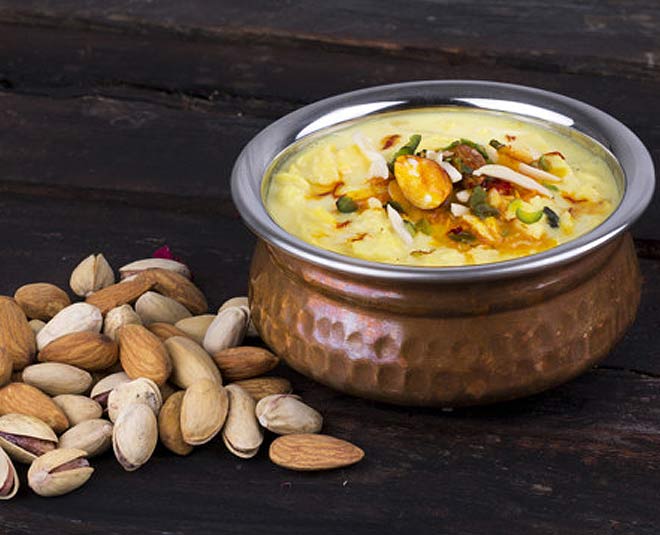 What's better than ending the feast with a dessert? Ravo, which is a Parsi style kheer will satiate your post-meal sweet cravings in a jiffy. Make this delicious kheer at home and give a yum-yum ending to your day.
Easy way to make it-
Step 1- Boil one litre of milk in a pan. Keep boiling till it reduces to half the quantity.
Step 2- Add 3-4 tbsp of sugar, as per your taste.
Step 3- Add 2 tbsp butter and keep stirring the milk.
Step 4- Now sprinkle 3-4 tbsp of semolina in it. Be careful while adding it, in order to avoid clumps.
Step 5- Add a few drops of vanilla essence and your dish is ready.
Garnish the kheer with raisins, almonds and cashews. You can either savour it either hot or cold.
Try these authentic recipes and make your day flavourful. Wishing everyone a very Happy Parsi New Year.
For more such food recipes and tips, stay tuned to HerZindagi.com