How many times have you thought of baking a cake, but brushed aside the thought because you don't have an oven? The ultimate solution to this problem is here. You can easily make a delicious cake in a pressure cooker, which will taste the same, as the one made in an oven. Just put on the chef's hat and get working, by using these tips.
Use Aluminium Pressure Cooker
The first thing you need to do is ensure that your cooker is made of aluminium. Never bake a cake in a steel cooker, as it will burn because of the heat. Aluminium can resist high temperatures and will perfectly bake the cake from all sides.
Preheat For 5-10 Minutes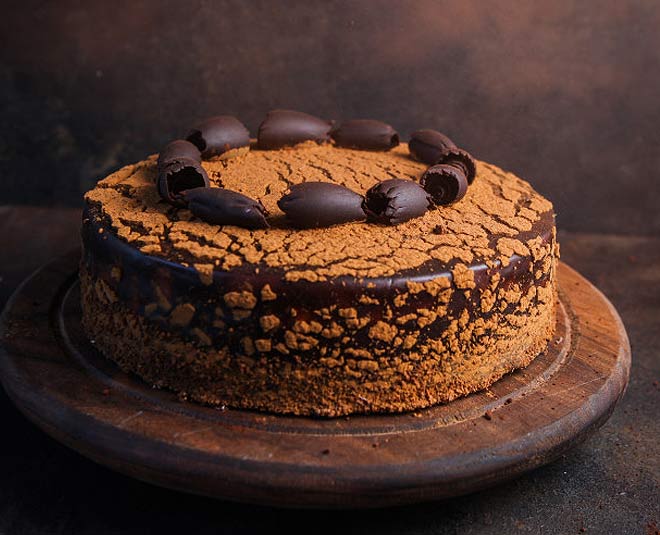 Just like we preheat the oven before baking, the same needs to be done for a cooker as well. Put the pressure cooker on flame without the lid and let it sit for 5-10 minutes. You can now place your cake tin inside and bake it for the desired period of time.
Always Place A Stand
A stand will ensure that your cake doesn't burn from the bottom. Without a stand, the bottom part of your cake will burn, while the top layer will remain uncooked. That's why always use a metallic stand or a salt/stand sand in your cooker.
Don't Miss: Bake Healthy Whole-Wheat Banana Biscuits At Home With This Recipe
Without The Whistle
After putting the cake tin in the cooker, cover it with the lid. Remove the whistle, as you don't need to create pressure in the cooker. Whistle is normally used to cook lentils, which require pressure. Let it bake without a whistle for a set duration of time.
Using Salt As A Base
If you do not have a metallic stand, use salt as a base. Just spread 2-3 cups of salt in the cooker. There should be enough salt to prevent the cake tin from touching the bottom. Now close the lid and bake your cake without any hassle.
Sand Trick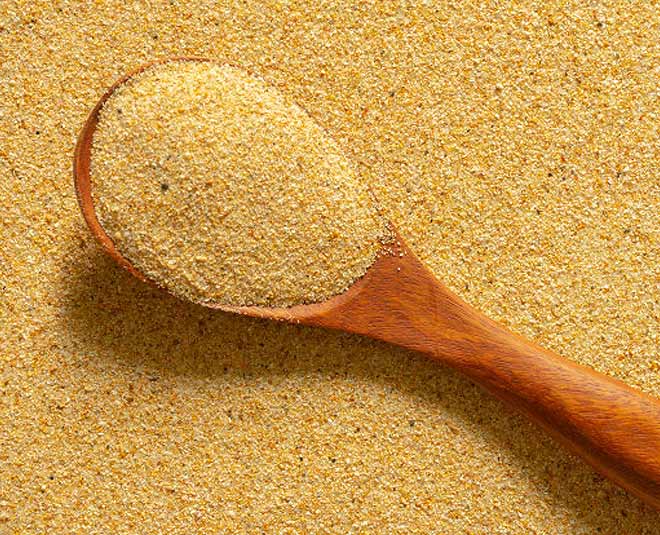 You can also use sand instead of salt as base. Add 2-3 cups of sand to form a thick layer on the bottom of the pan. The cake tin and be placed on top of it. Both sand and salt helps in baking, as they warm up evenly. This ensures that the cake gets enough heat for baking.
Check Within 15 Minutes
The baking time in a cooker might not be the same as an oven. It highly depends on the material of your cake tin and the intensity of flame. This is why, it is recommended that you check the cake every 10-15 minutes, to ensure that it hasn't burned.
Don't Miss: No-Bake Snacks For Those Who Are Too Lazy To Cook
Always Grease The Tin
Greasing the tin will prevent the cake from sticking to it. Always grease the tin and dust it with some refined flour (maida). You can use a butter paper to layer the cake tin. If nothing is available, just spread a sheet of aluminum foil and pour in the batter on it.
Use Vinegar For Softness
Usually people complain about their cake not being soft. All you need for this, is vinegar. Add 1-2 tablespoons of vinegar to the batter and mix well. This will make your cake spongy and softer than ever.
Use the above given tips and make a perfect cake at home. It will be very similar to the one made in an oven, in terms of taste, colour and texture.
For more such cooking tips and hacks, stay tuned to HerZindagi.com