These special Lohri recipes of popcorn are what you need to set the mood of your Lohri party this weekend! These recipes have been dolled out to HerZindagi by Chef Tarun Sibal, Director at One Fine Meal.
Brown Butter Lemon Popcorn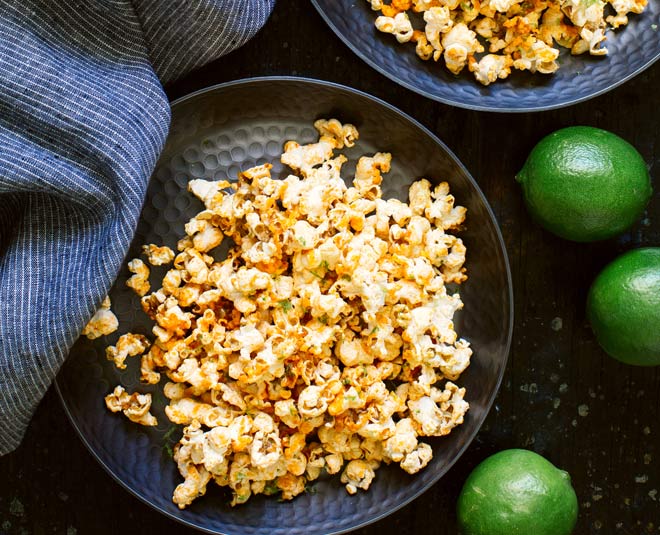 Ingredients:
Butter 6 tbsp
Lemon zest 1 1/2 tsp
Sea salt 2 tsp
Popcorn 16 cups
Method:
Cook butter in a skillet over medium heat until browned, about 7 minutes.
Remove from the heat and stir grated lemon zest.
Pour in the popcorn.
Toss with sea salt.
Serve.
Bacon Chive Popcorn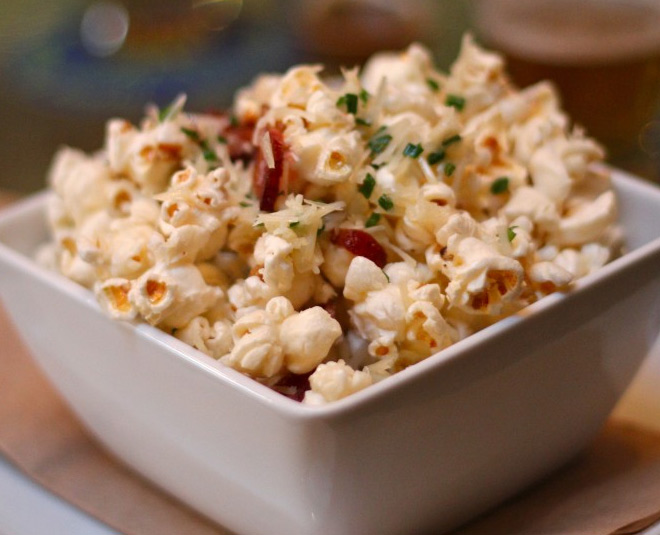 Ingredients:
Bacon 6 slices
Popcorn 16 cups
Chives 1/2 cups
Cayenne pepper 1/2 tsp
Method:
Cook chopped bacon until crisp.
Drain on paper towels, reserving the drippings.
Drizzle reserved bacon drippings and melted butter
Add hot popcorn.
Toss with the bacon.
Add chopped chives and cayenne pepper.
Season with salt.
Ghee Hing Zeera Popcorn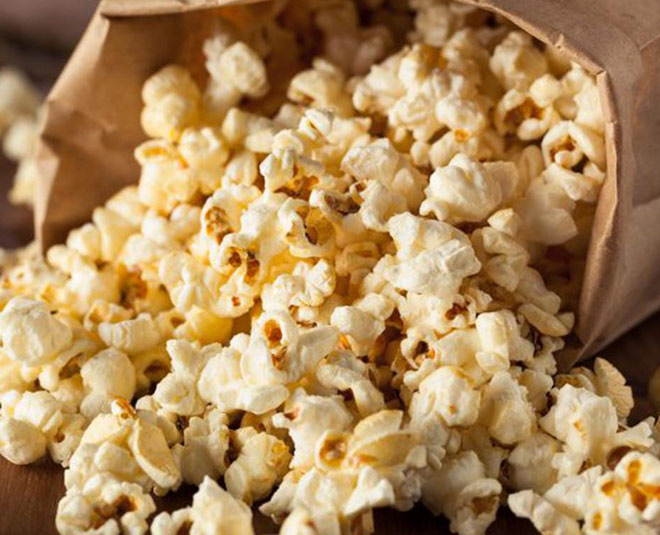 Ingredients:
Cumin 5 gms
Deghi mirch 1 tsp
Ghee 100 gms
Hing a pinch
Sea salt
Popcorn
Method:
Saute, cumin and deghi mirch in ghee.
Add a little hing dissolved in water
Drizzle over a tub of popcorns.
Add sea salt.
serve
Read More: Interesting And Easy To Prepare Dip Recipes To Go With Your Party Snacks
Za'atar Popcorn
Ingredients:
Butter 6 tbsp
Za'atar spice 2 tbsp
Sea salt 1 tsp
Popcorn 12 cups
Pita chips 4 cups
Method:
Whisk melted butter.
Add za'atar spice blend and sea salt and drizzle over hot popcorn.
Toss with broken pita chips.
Peanut Butter Popcorn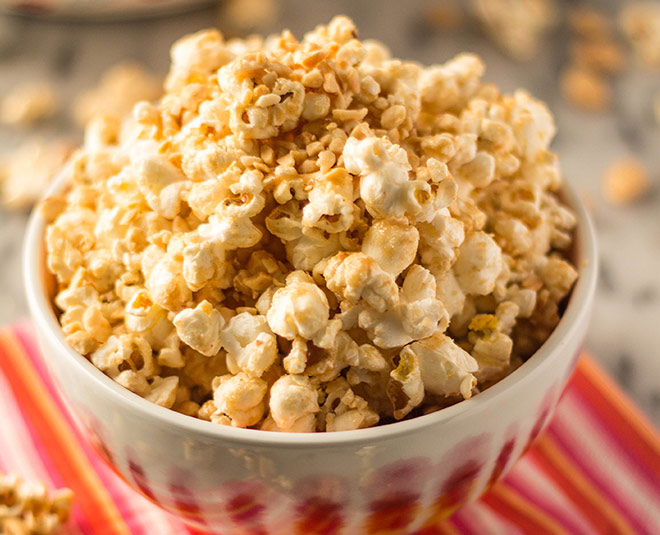 Ingredients:
Honey 1 cup
Sugar 3/4 cup
Peanut butter 1 cup
Vanilla extract 1 tsp
Popcorn 16 cups
Peanuts 2 cups
Salt 1 tsp
Method:
Heat honey and sugar over medium heat, stirring, until the sugar dissolves, about 5 minutes.
Stir peanut butter, vanilla extract and salt until smooth.
Pour over hot popcorn.
Add peanuts and toss.
Spread on baking sheets and let cool.
While you enjoy these popcorns, HerZindagi wishes you a very Happy Lohri!