Protein is an extremely vital nutrient that helps you stay fit, maintains your body weight and helps you shed those extra kilos. Now when you go upto your gym trainer, he will give you a list of protein food, from eggs to chicken, there is a lot on that list. But are you vegetarian? The best source of vegetarian protein is paneer. One of the best ways to have protein is by adding more paneer to your diet. We Indians have this strong bond with paneer, we can have it anyway. It's simply delicious. If you are a vegetarian and wish to add paneer to your diet for more protein consumption then here are some easy snacks that you can prepare at home.
Paneer Tikka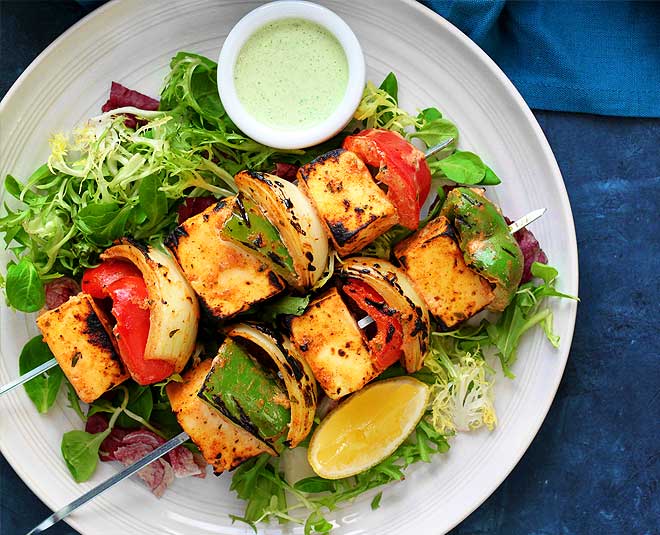 Now you don't want to add more fat to your body by consuming food in a fried avatar. This one is the best option for you. You can prepare paneer tikka at your home, on an electronic tandoor or on a tawa or an oven. Tikkas can be prepared using less oil. Enjoy them with mint chutney or yogurt and this will be a healthy snack for you.
Quick Paneer Tikka Recipe
500 grams Paneer
1 Capsicum
Oil for cooking
1 tsp Chaat masala

Marinade
1/2 cup Hung yogurt
1 tsp Ginger paste
1 tsp Garlic paste
½ teaspoon red chilli powder
Pinch of Turmeric
1 tsp Garam masala powder
Fresh cream
Lemon juice
Salt to taste
Directions
Cut paneer and capsicum into small pieces and put in a bowl. Now add all marinade ingredients to it. Keep it aside for 10 to 15 minutes. Now take a tawa and add some oil. From the bowl, add paneer pieces and let them turn golden and crisp. Add capsicum also and let them turn crisp. Transfer to a plate, squeeze some lemon juice and add salt as per taste. Your paneer tikka is ready!
Paneer Cheela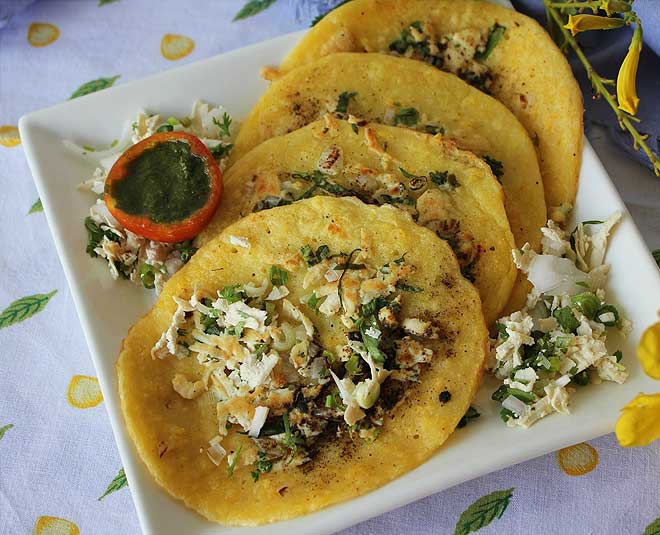 A really healthy snacking option for you will be a paneer cheela, it is prepared using gram flour which is also great for your body. Enjoy the goodness of gram flour or besan and paneer together with this yummy snack. Here is how you can make it quickly:
Ingredients
1 cup gram flour
1 cup grated paneer
1 medium-sized onion
1 medium- sized tomato
Green chilies
Chopped fresh coriander
1 tsp carom seeds
Salt to taste
Oil for cooking
Directions
Take a bowl, add grated paneer, chopped onion, tomatoes, and green chillies to it. Add salt, coriander leaves, and chilli powder. Mix well. In another bowl, add besan and mix with water to make a batter. Take a non-stick pan and using a spoon add the besan to it to form a round cheela. Add paneer mix to it and let it cook. Fold and cook on the other side too. Your cheela is ready to eat. Don't Miss Two Easy And Quick Paneer Recipes For Times When You Are Running Late
Paneer Bhurji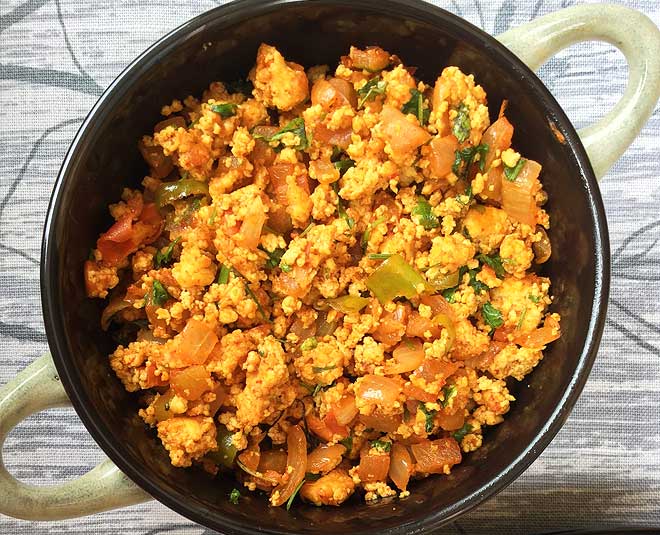 On days when you feel like having roti but are really confused how will you fulfill the body's protein requirements, rush to the kitchen to make delicious paneer bhurji. Now this is the easiest paneer recipe that you will ever come across. This gets ready quickly. You can have it with a roti or add it to your multigrain toast to make a healthy sandwich.
Ingredients
250 gm paneer
2 medium chopped tomato
1/2 tsp cumin seeds
1/2 tsp garam masala powder
2 medium chopped onion
2 medium chopped capsicum
Oil for cooking
1/2 tsp red chilli powder
2 pinch turmeric
Salt to taste
Directions
Take a non-stick pan and add some oil to it. Add cumin seeds and as they start crackling, add onions to it. Let them turn brown. Next add chilli powder, turmeric, garam masala and mix well. Add tomatoes and salt and cook. Add capsicum and saute. Now crumble the paneer using a fork and add it to the pan. Mix paneer with the masala. You can have it with roti, add it to bread toast or have it just as a snack.