There are inspirational stories that prove 'age is just a number'. Shooter Dadi, Chandro Tomar's story is one such. She wasn't just a regular grandmother. Along with being the oldest professional sharp shooter in the world, she was someone who broke all shackles and inspired many other women to hit back at patriarchy.
However, we lost her earlier this year. Shooter Dadi, Chandro Tomar passed away at the age of 89 after getting infected from COVID-19. She was admitted to a hospital in Merrut after she complained of breathing issues on 26th April.
The Story Of India's Most Popular Dadi
Chandro Tomar and her sister-in-law Prakashi learned to shoot at the age of 65 as per a report in a leading daily. According to the report, she joined Johri Rifle Club at 65 which was started by coach Dr. Rajpal Singh. She used to go there with her granddaughter Shefali and developed a lot of interest in shooting.
Coach Farukh Pathan at the club in an interview to a leading daily shared that she used to bring her granddaughter and got interested. In the interview with Hindustan Times, he recalled, "She was inquisitive and we asked her "why don't you try". She started and was good. The village atmosphere was such that she was a bit worried what people would think. We kept encouraging her. She won a medal in her first attempt in the north zone in 2000; there was no stopping. After a few days, Prakashi Tomar joined her and they became a great pair."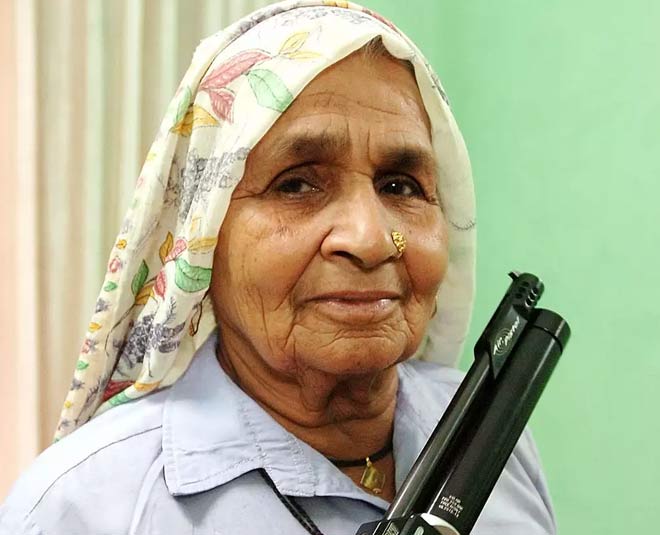 Image courtesy: Indianexpress
The two went on to participate in national championships. Coach Deepak Dubey who trained World's number 1 rifle shooter also recalled of meeting the Shooter Dadis at national championships. In an interview with Hindustan Times, he said, "When I was a shooter I often trained at the range in Johri. They were warm and encouraged us. "Tan buddha hota hai man nahin" (body gets old, not the heart), they would say. At the national championships, they participated in the veteran category. There were not many shooters in veteran, but the numbers have increased now. They had their unique way of making the tense atmosphere lively. They shared their life experiences and used to motivate young shooters."
Don't Miss: Chandro Tomar Aka 'Shooter Dadi' Succumbs To Covid-19
The Woman Who Broke All The Shackles
Many don't know that the Shooter Dadis lived in a household with a patriarchal setup. The male members of their family had complete control over their lives. However, they dared to stand against them for themselves and stepped out of their house to follow their love for shooting.
Chandro Tomar defeated men many times while shooting and made a big name in the male-dominated field. She won around 25 titles throughout her shooting career and broke many records.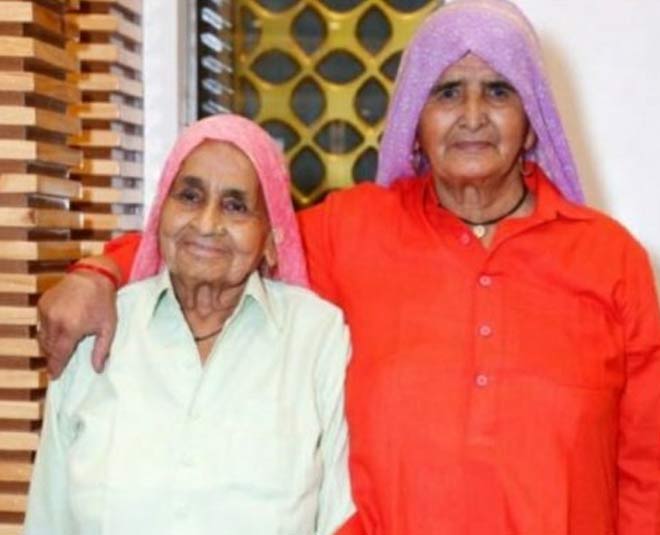 Image courtesy: Deccanherald
Chandro Tomar's story of learning to shoot at the age of 65 is proof that there is no limit when it comes to learning new things and dreaming.
Don't Miss: Time To Fight Ageism In Bollywood? Neena Gupta Urges Filmmakers To Let Them Play Characters Of Their Age
The movie based on the life of the Shooter Dadis, 'Saand Ki Aankh' that starred Taapsee Pannu and Bhumi Pednekar released in 2019. The two actors were shattered hearing the demise of shooter dadi. Bhumi Pednekar who played her in the movie took to her Twitter and wrote, "Devastated by the news of Chandro Dadi's demise. Feels like a part of me is gone. She made her own rules & paved the path for many girl to find their dream. Her legacy will live on in them. Condolences to the family. Am lucky I got to know and be her ??#ChandroTomar #ShooterDadi."
Taapsee Pannu too mourned the loss of the Shooter Dadi. Sharing a picture with her, she wrote on her Twitter, "For the inspiration you will always be... You will live on forever in all the girls you gave hope to live. My cutest rockstar May the ??? and peace be with you ??."
Chandro Tomar, our favourite Shooter Dadi was truly an inspiration! Share your thoughts on her story with us on our Facebook page. For more such stories, stay tuned!