Dipa Karmakar is among the rising women representing India on the world map as she bagged the Gold at the Gymnastics World Cup. I got in touch with the pride of India for an exclusive interview, where Dipa spilled the beans on how she became what she is today and what can and should be done to make things better for all in the field of gymnastics.
Here are some questions she answered for us:
What inspired you to take up gymnastics in a country like India where there is practically no icon in this particular sport?
When you are in your formative years, you play a sport because it is fun and wanting to win is not the priority. Like most kids, I enjoyed the sport and played as often as possible. Similarly, the thinking behind choosing wasn't based on where India stands in the grand scheme of things, rather it had to do with applying myself to a sport that seemed challenging but also something I felt I could enjoy learning.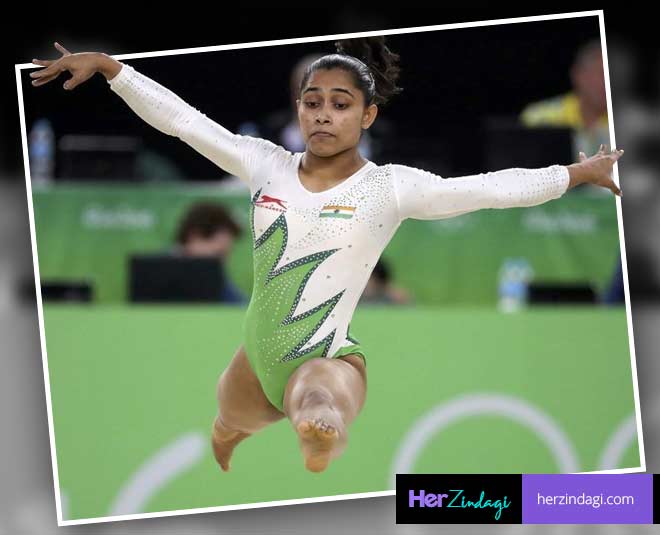 Could you share some of the struggles you faced initially?
My chosen sport aside, I don't think my early life struggles would be markedly different from other athletes in India. Whilst the situation is improving today, the one constant was the lack of infrastructure and this was magnified manifold owing to the lack of awareness around the sport of gymnastics.
We have heard about your temper. Tell us how did you channelise it to your benefit?
When you are very passionate about something, it could be at your workplace, sports or anywhere else, you will expect a lot out of yourself. The reason is that you love it a lot and in my case, it is focused on my sport. I have definitely worked along with Nandi Sir on this aspect, as out of control temper is unhealthy. Instead, I have learnt to channelise it more towards positive outcomes on the mat.
Don't Miss: Eminent Bharatanatyam Artist Vidhya Subramanian: Art Forms Get Respect But Not Enough Money!
When and how did your formal training start?
I began formal training when I was six years old. Contrary to what people think, it was actually Soma Nandi who was my first coach. After she got me going on the basics, Nandi Sir took over and both of them have been my biggest support ever since.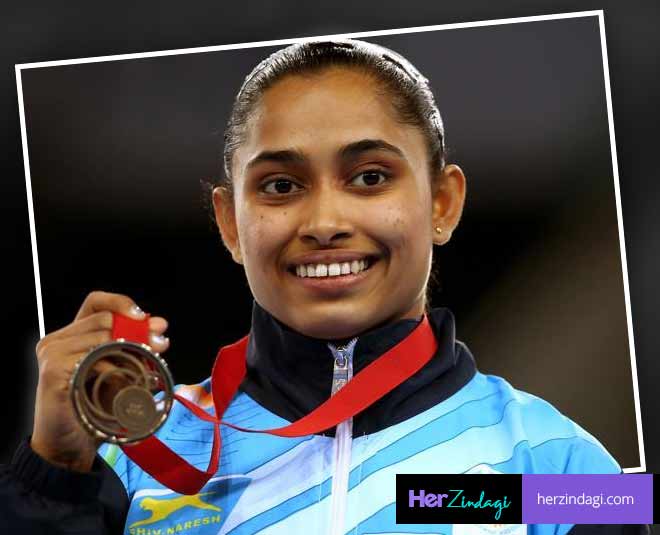 What are your future plans… 2020 Tokyo Olympics?
The focus right now is to do well in the Asian Games as, unlike for other sports, Gymnastics is a sport where Asian athletes have a pedigree as Chinese, Japanese and Korean athletes do well in the world championships and the Olympics. The competition will also act as a barometer at my own level, and it will also be the first step towards the big goal of Tokyo 2020.
What would you like to say to the youth of today for taking up the sport?
To the youth of today, I would request that they dedicate at least one hour to playing a sport. I think if more Indians play sports, there is bound to be a trickle-down effect on all sports, gymnastics included. I would also like to see more boys take up the sport as Gymnastics has unfairly been equated to a feminine sport. Few sports develop the body in an all-around manner like gymnastics and that is why, I feel it should be introduced in more schools as it is an amazing platform to get fit, enhance flexibility and develop explosive strength.
What do you do for fitness?
When I am preparing for my competition, it is usually intense training. My fitness regime includes a lot of strength training, flexibility, agility, static and dynamic movements, and certain exercises that are specific to gymnastics. In cardio, I sprint for 70-80 meters. To ensure that the muscles remain flexible and strong I do certain hamstring exercises. My post-training exercises include a lot of stretching and muscle massages. I also make sure that I have a balanced diet that is rich in all the macronutrients.
Stay tuned to Her Zindagi for more.