Vidhya Subramanian, an eminent Bharatanatyam artist, who has also been a speaker at the TEDxGatewaySalon, acclaimed for her sensitive choreography and emotionally-charged performances, trained under gurus like S.K.Rajarathnam and Kalanidhi Narayanan, and has travelled the world including places like Germany, France, UK, Russia, Afghanistan, Kenya and USA, and earned appreciation for her work. Vidhya performed an excerpt from her dance-theatre work, 'Still I Rise'. It is a solo dance-theatre work using the mediums of Bharatanatyam and spoken word.
Draupadi may have been saved by Krishna from public shaming, but beyond that, her sense of self was constantly challenged. This work interprets the pivotal episodes in her life seen from a first-person perspective, using take off points in mythology to transcend into the imaginary, to build a bridge between myth and life. Vidhya spoke at length with HerZindagi and shared her opinions on different matters.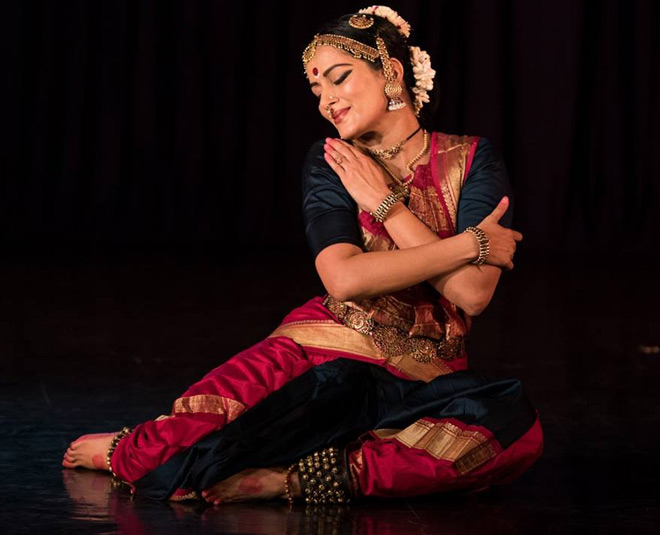 Just like TEDx, a foreign concept, don't we in India not need more such platforms, where women like you who have broken barriers be encouraged?
Of course! Not just women, but humans are breaking barriers all over the world. Which is why platforms such as TEDxGatewaySalon are imperative so that these voices can be heard, the work shared, and connections made. The world has become smaller due to technology but when groundbreaking work is shared, the world also becomes more unified. This is much needed in what is a very divided world today.
How has your journey been till this point today? What were the problems that you faced in your profession?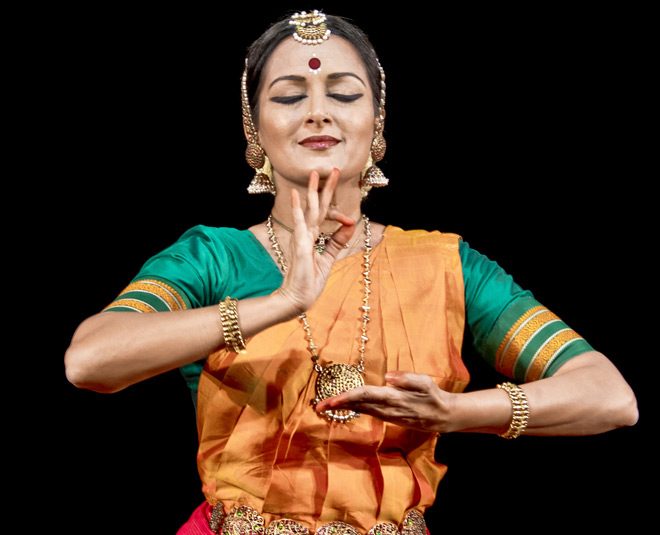 I have been dancing since I was a child and this is like second nature to me. Dance is a difficult profession to sustain as art forms in general garner respect but not enough financial support. Classical dancers often continue in spite of that because of a certain madness and love for the art. It would be wonderful if the government and private sponsors came forward to support the arts more.
In an interview, you spoke at length on #MeToo. So many spoke but do you think it will bring in a change? It seems to have died down for many, some men and women even mock the movement. What would you say to them?
The MeToo movement is a powerful one that was and is necessary. It has already brought change in that while these moments were brushed under the rug before, we are coming forward to talk about it. If the movement has instilled fear in a few, enough to stop them from these power games, then it has started its job. The onus for objective dialogue lies on society at large which needs to look at how children are raised, what the education system can do to equip them, how non-judgmental support can be offered without trivializing the issue. As parents, we need to keep open lines of communication with our children, both boys and girls, to educate them on what is appropriate and inappropriate behaviour and give them the emotional support to reach out at any time.
Don't Miss: Here Is What Pooja Verma, Director Of Security Has To Say About Her Work, Life!
The education system needs to introduce this subject through a trained professional so that children understand that there is no shame in talking about it. Teachers themselves need to be trained to be vigilant for behaviour that may indicate that a child is being abused. Trained counsellors could be hired in schools to provide a safe environment for children to talk about these issues. If children are equipped at an early age, they will grow up to be adults who learn to deal with such issues in a strong manner.
Message To Our Readers
To women, it is our time. We have to find the power within, work towards our individual goals with focus and fearlessness. We must also find it in ourselves to support and hold up other women.
Did you like this article ?