She was born in a middle-class family and reportedly had a difficult childhood. Birthday Girl and Minister Smriti Irani, is the eldest among her three siblings. Born to a Bengali mother, her Punjabi father ran a courier company and mother worked as a housekeeper in the five-star hotel Taj Mansingh in Delhi. Yes! She indeed is a self-made woman who wanted to make it big and at the age of 18, left home and moved to Mumbai. And guess what! She is ahead in Amethi by more than 13, 000 votes as we speak at these Lok Sabha 2019 elections!
How Did Smriti Become The 'Tulsi' Of All Our Aangans!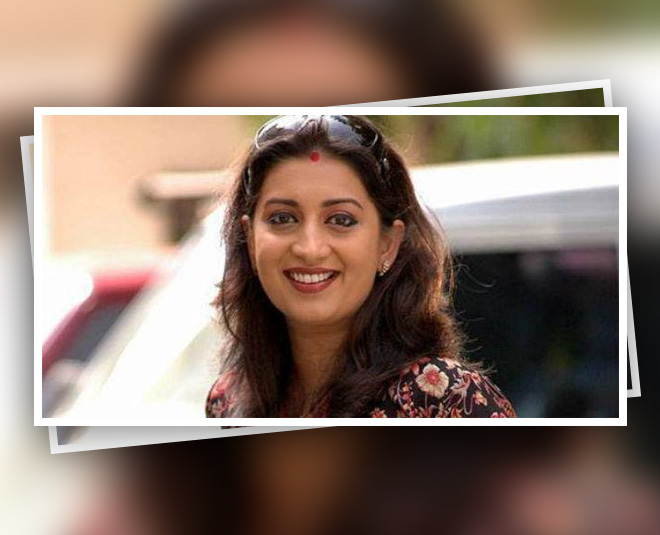 When she was staying in Mumbai, a city which stops for no one, and is home to a number of strugglers, Smriti applied for an air-hostess position at Jet Airways but was rejected. To make a living, our now Textile Minister at the time started waiting tables at McDonald's. She struggled without losing heart and even became a finalist of the 1998 Miss India pageant.
After much hard work, Smriti cracked the auditions and entered most of our homes as Tulsi, the quintessential bahu in Ekta Kapoor's 'Kyunki Saas Bhi Kabhi Bahu Thi'. The show was a game changer for the idiot box... positive or negative... well that is another debate altogether. But she was loved by all, there is no denying!
Tulsi to BJP Journey
In 2003, Smriti met BJP's Manisha Chaudhary who inspired her to enter politics. Reportedly, Congress had also approached her, but she was scared of getting lost in its dynastic politics. BJP played smart of course, as the leader Pramod Mahajan wanted to bank on our Tulsi's stardom. She was then inducted as a BJP member in November the same year. For the next 5-years, Smriti, then a new mother, juggled between acting and politics.
Don't Miss: Padma Awards 2019-Get To Know These Exceptional Women Awardees
Her Role In BJP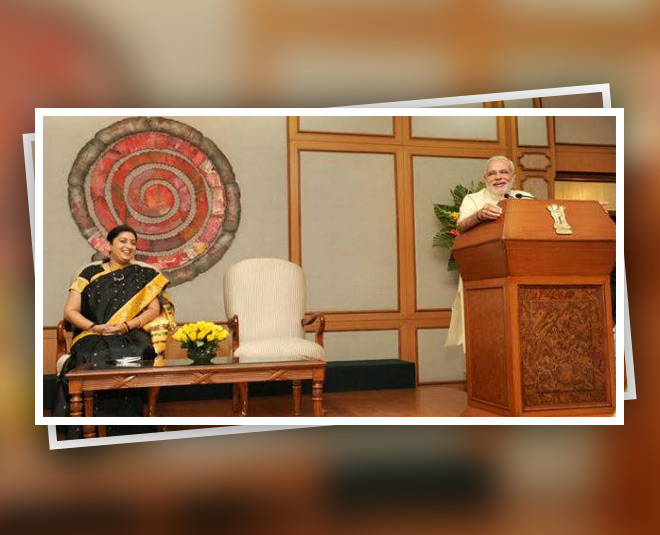 The actress turned politician witnessed a phenomenal rise in the party. In 2004 she was appointed as Maharashtra Youth Wing's vice-president and nominated as BJP central committee's executive member. She also contested the general elections in 2004. This time, Smriti manoeuvred between BJP's Atal Bihari-Mahajan camp and LK Advani-Narendra Modi camp. When the Gujarat riots took place in 2002, Smriti dared to publicly condemn Modi for the same. Well, it is but obvious that her criticism did not go down well, many thought this would be the end of her political career but then she turned smart and her prompt retraction and "reconciliation" with Modi kept her steady in BJP.
Smriti VS Rahul Gandhi
In 2014 elections, the vote margin was reduced to just 1 Lakh by her, which is commendable hands down, in Amethi.
Human Resource Development Minister
Her reign as the HRD minister was quite controversial. First, her educational qualifications were challenged in court. She then grabbed the wrong limelight for her comments on Dalit scholar Rohith Vemula's suicide and for replacing German with Sanskrit in Kendriya Vidyalayas. Soon she was demoted and given the Textile Ministry. However, a year after her stint as the Textile minister, she was given the charge of the Information and Broadcasting Ministry in addition.
Smriti Irani in 2019
Her journey now depends on how voters judge Modi this year.
Some Cool Facts About Smriti
She is the youngest person on Prime Minister Narendra Modi's cabinet.
In 2000, she made her debut on television with Star Plus shows 'Aatish' and 'Hum Hain Kal Aaj Aur Kal', but rose to fame with 'Kyunki Saas Bhi Kabhi Bahu Thi'.
In 2001, Smriti married Zubin Irani, a Parsi businessman.
In 2004, she became vice-president of the Maharashtra Youth Wing.
Smriti has also stood against Kapil Sibal in the 2004 general elections for the 14th Lok Sabha from the Chandni Chowk constituency in Delhi
In early 2010, she was appointed National Secretary of BJP and on June 24, she was appointed All India President of the BJP's women's wing, BJP Mahila Morcha.
We at HerZindagi are not saying that you vote for her or do not vote, at all! We just want to say, that this strong woman's journey is inspiring! She struggled and became what she is today on her own, without a godfather and so can you! More power to us women.