We all dream of a job that gives us the satisfaction that comes after helping someone, a job that makes us happy and one that inspires us and others to be a part of a positive change. Facing the truth, how many people do you think are actually able to score a job like that, not many of course but those who do have one thing in common, and that is the flame of passion. Risking all your life to achieve your calling is what life is all about, it is about those ups and downs and that one breakthrough moment that changes your life. One such remarkable story belongs to Shagun Singh the founder of Gili Mitti, take a look at her journey and be inspired to follow your passion regardless of the barriers.
About Shagun Singh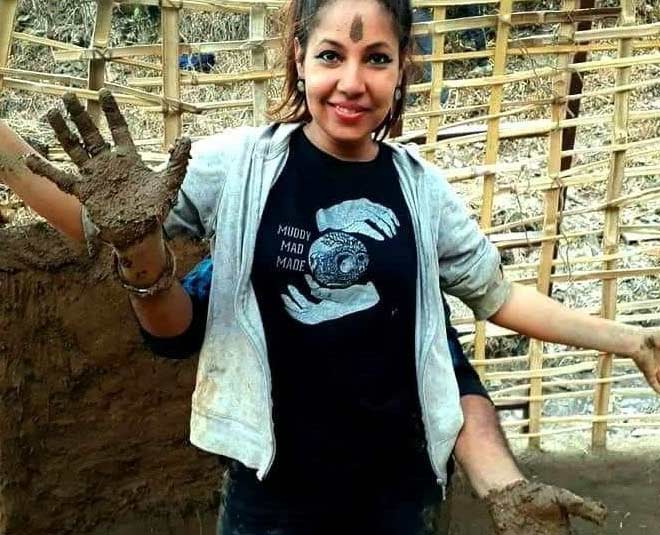 Shagun was working as a marketing executive and was earning well but she felt that there was something missing in her life. So, it was then that she decided to quit her job and do something else that provides her with that sense of peace and security. She wanted to build herself a house using sustainable items and live in it. So, she studied permaculture and started her foundation called Geeli Mitti in 2015.
The social enterprise has been able to build 12-14 to date. The foundation also has a training and research center that teaches sustainable housing and the center gets enrolled with up to 120students from India and abroad every year.
About Geeli Mitti
Geeli Mitti is a social enterprise that provides people with sustainable housing solutions. They make houses using eco-friendly materials including waste, mud, cow dung, and lime. And the houses are created so, aesthetically that they can easily outdo the ones built in cities.
The foundation operates from and in Uttarakhand and makes use of ancient housing techniques that are very important. Such as the earthbag technique, Shagun says, "The earth-bag technique is extremely important. It is highly beneficial for earthquake-prone areas. Many people don't know that during the Nepal earthquake, in one area, only one building kept standing while the others collapsed. It was because of the earth-bag technique that it was built with." to She the people.
Sustainable Living And Spirituality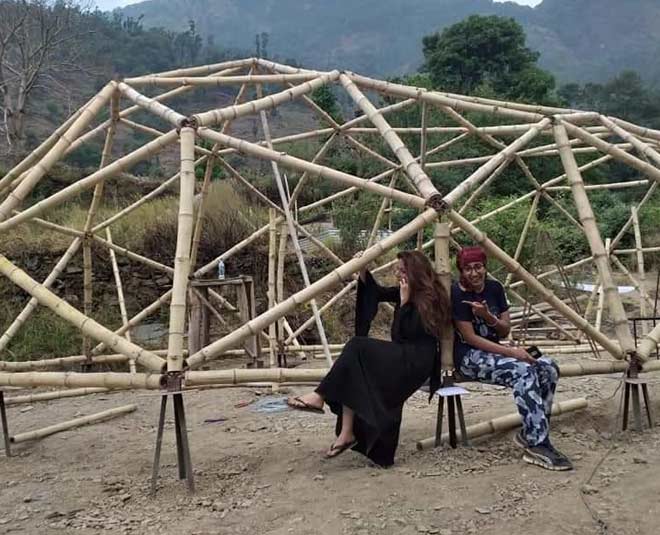 Shagun says that these sustainable homes made with mud give a sense of contentment and spirituality to one's life. She further adds, "It's a stated fact that cement cannot breathe. You lock a cement house for ten days and you can't get inside. The toxins used to maintain carbon emissions to produce that cement is so harmful. Whereas, in naturally build mud houses you can leave them as it is and nothing will happen.", while talking to She The people.
Don't miss: Here's The Story Of Vineeta Singh, The Woman Who Took Sugar Cosmetics To The Pinnacle Of Success
Shagun's Vision About Geeli Mitti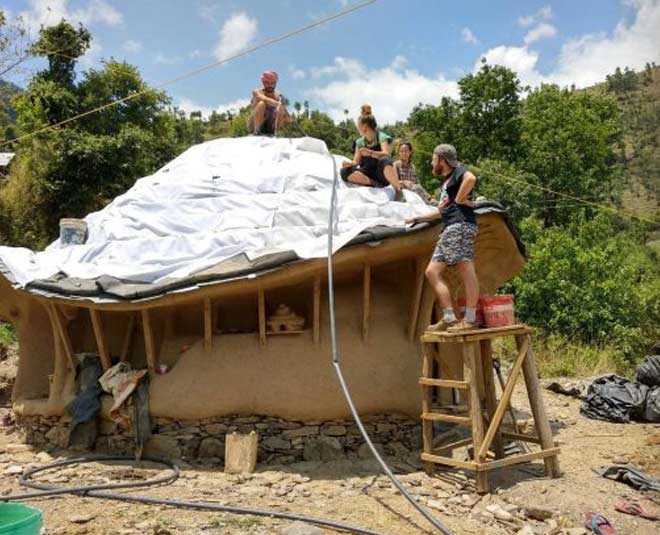 In a video by The Brut, Shagun said that we have been associating poverty and low standards of living with mud houses and that is the stigma she wishes to end. Her sole purpose is to use environment friendly products and create extremely beautiful homes where everyone wants to live.
Shagun's sensitivity to the environment and society is remarkable, apart from that she is an example that risks must be taken. She started Geeli Mitti at the cost of her house, car, and savings that she had, and now, not only is she earning well out of her foundation, but she is living her dream life.
Don't miss: Know All About India's Representative For Miss Universe 2020 Adline Castelino
Stay tuned to Her Zindagi for more such inspiring stories.
(Image Courtesy:shethepeople.tv, CNBC)