PV Sindhu is an inspiration to many. Coming from a family of professional volleyball players, PV Sindhu started playing badminton when she was 8 years old. Even though she had very supportive parents, her journey wasn't an easy one. It was her determination that made her win a lot of tournaments and then also helped her eventually become one of the world's best badminton players.
At the age of 21, she became the first-ever Indian woman to win an Olympic silver medal. PV Sindhu continues to win today. Her journey is so inspiring! It is her birthday today and we thought of taking you through some inspirational quotes from the badminton player. These will indeed inspire you to work harder towards your dreams!
The Journey To Success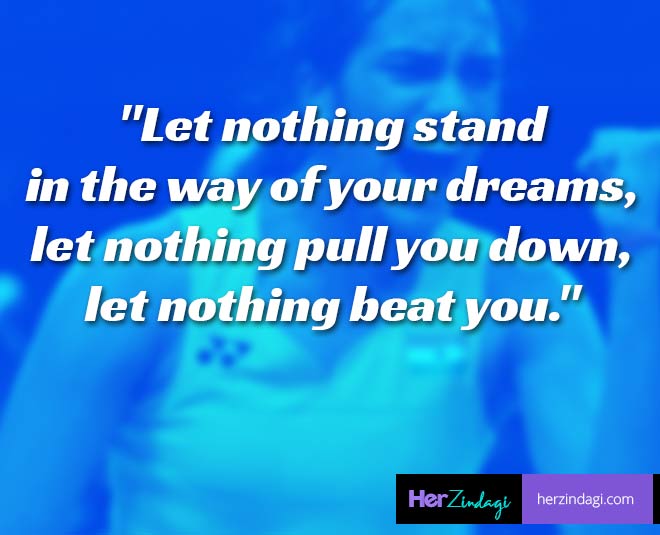 The road to success is never a cakewalk. PV Sindhu had to work really hard to become a badminton champ. One needs to struggle really hard to achieve their dreams in life. While PV Sindhu was training, she had to travel 56 km to her training institute every day from her home. In an interview, she shared, "In my early years, I would travel 56 km from home to the training institute and back every single day."
Don't Miss: Olympic Medalist Does 200 Sits Ups & 100 Push Ups Every Day For That Fit Look
It Is Not Just About Winning
She is one of the best badminton players in the world but she feels it all not just about winning.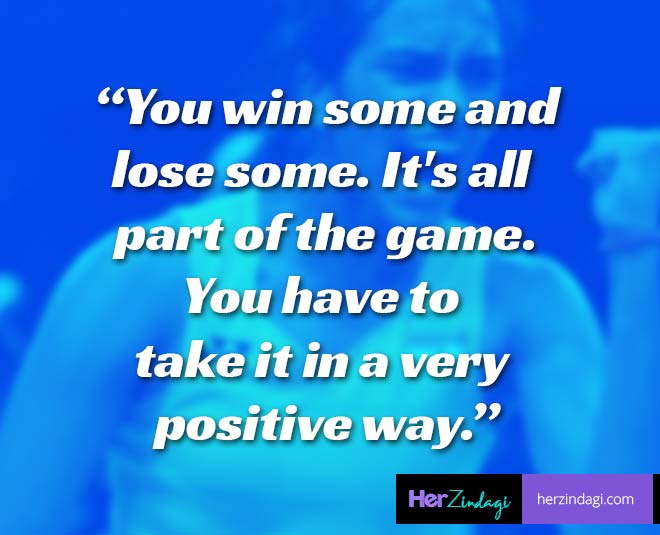 When getting into a game, one must realise that winning and losing are two sides of the same coin and one must take both of them positively.
PV Sindhu is a true inspiration for women. In an interview, she talked about periods. While many think that periods make women weak, PV Sindhu shared that periods were never an excuse for her to stop chasing her dreams. In an interview, she said, "My period days didn't make me falter: they made me more determined to pursue my dreams."
Never Stop Learning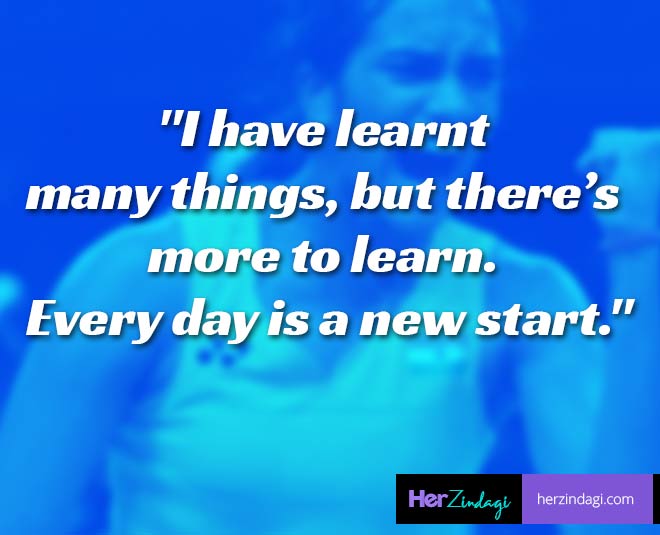 Even when we are done with school and college, our learning doesn't end. However, if we stop learning then it takes away the spark from us. PV Sindhu is an international player today but she hasn't stopped learning. She takes each day as a new lesson.
Don't Miss: 7 Women Who Inspired Us This Year
Dedication Is The Key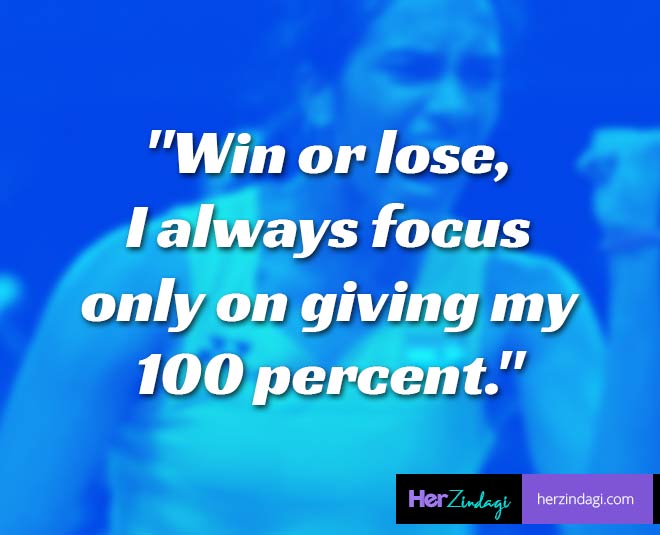 If one is dedicated to achieving their dreams, nothing can stop them. Do you know, when PV Sindhu went to compete for the Senior National Badminton Championships at Srinagar, she had a knee injury but she competed. She had to skip the next tournament because of the injury but she never lost hope. She made a bigger comeback.
Not Playing For A Medal
PV Sindhu is a world champion but she doesn't play for a medal, her goal is to become the best. She doesn't just play for medals or accolades but to become the best.
Indeed, to become a champion like PV Sindhu, you need to never stop learning and work towards your goals with a lot of determination. PV Sindhu is truly an inspiration for all of us and her journey to success inspires us to chase our dreams. Agree? Share your thoughts with us! For more stories around such inspiring women, stay tuned to HerZindagi.
Did you like this article ?