This year, President Ram Nath Kovind presented the Padma Awards to 119 awardees which included 29 women from different spheres. Meet the 29 inspiring women who were honoured with the fourth-highest civilian award in the country.
1Ms. Krishnan Nair Shantakumari Chithra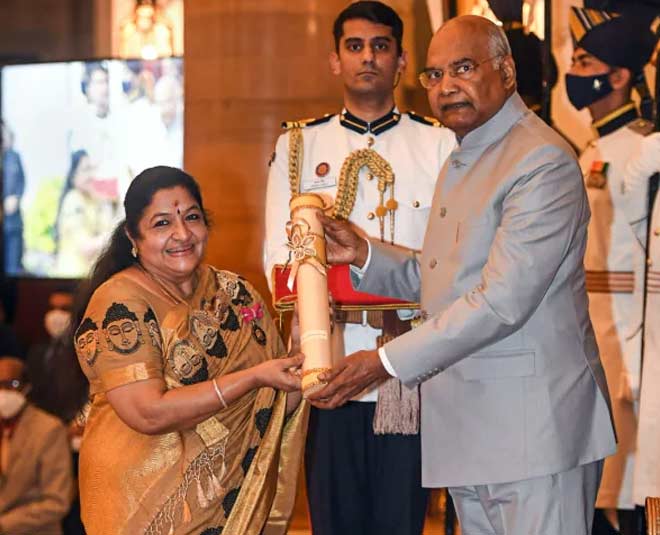 Also known as K.S Chithra, Krishnan Nair Shantakumari Chithra took home the Padma Bhushan award this year. She has been a part of the music industry for 4 decades and sung over 25,000 songs.
2Dr. Padma Bandopadhyay
India's first woman to be promoted to the level of Air Marshal in the Indian Air Force, Dr. Padma Bandopadhyay was awarded Padma Shri. She continues to serve as a civilian today.
3Ms. P. Anitha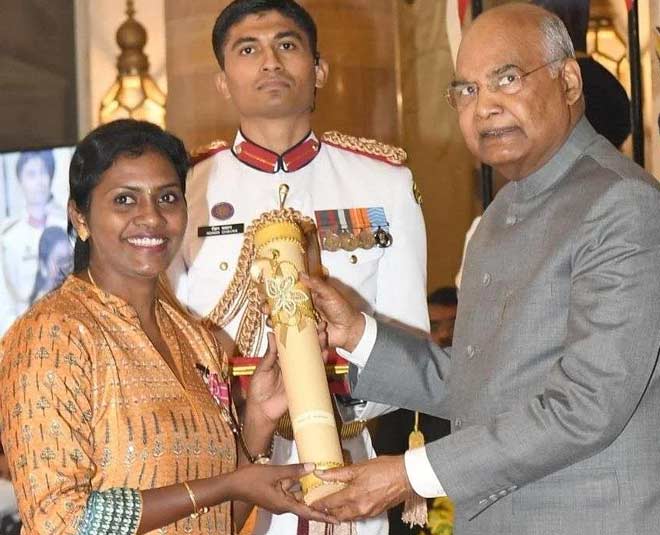 Former captain of India's basketball team, P. Anitha has won about 30 medals in different championships.
4Ms. Bhuri Bai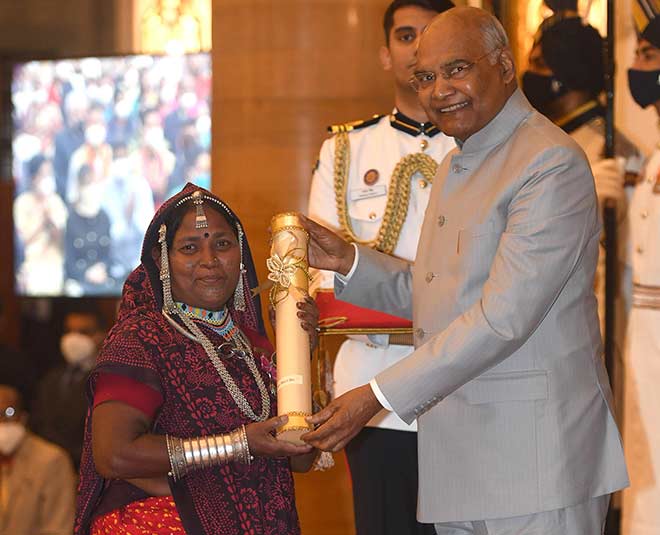 She is well known for her paintings. She took her traditional village painting to international platforms. Her work is showcased in popular museums and galleries abroad.
5 Ms. Lakhimi Baruah
Lakhimi Baruah is a social worker from Assam. She started Konoklota Mahila Urban Cooperative Bank in the year 1998 to help women from underpriviledged backgrounds.
6Ms. Rajni Bector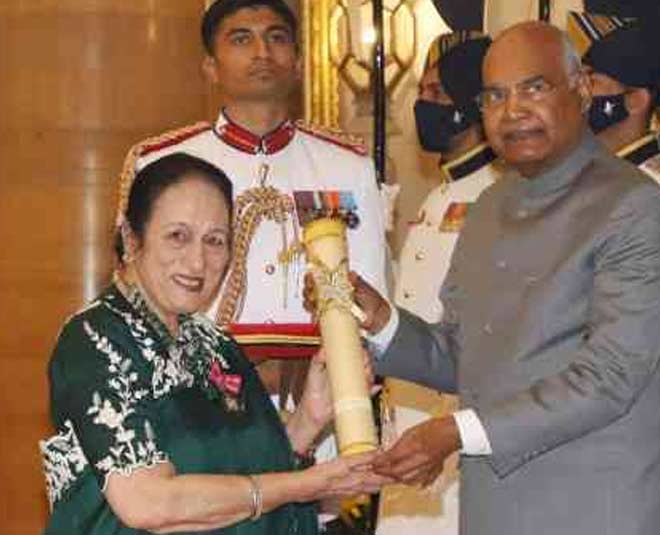 Rajni Bector's company, Mrs. Bector's Food Specialities has made history by getting oversubscribed about 198 times. She grew her brand Cremica by using cream ingredient in all the products. After the awards ceremony, she interacted with both the President and Prime Minister. She even invited the Prime Minister to Ludhiana to taste her recipes.
7Ms. Sangkhumi Bualchhuak
She took home the Padma Award for her social work in Mizoram. For years now, she has been working for the Mizo society.
8Ms. Mary Kom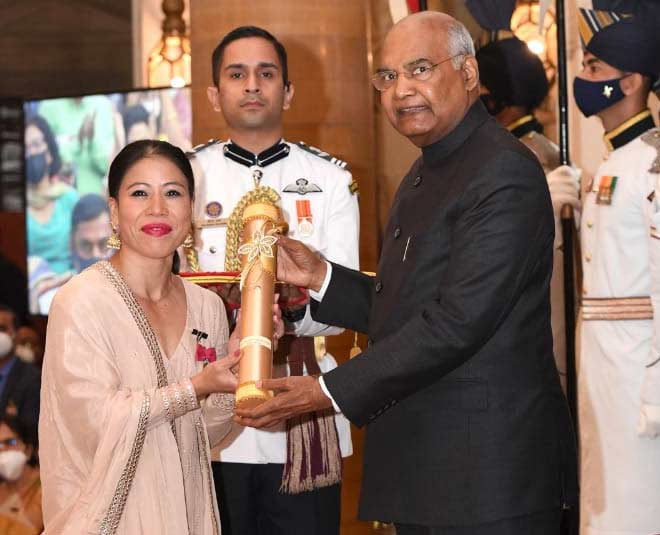 The face of women's boxing in India, MC Mary Kom was also the recipient of the Padma Award.
9Ms. Kangana Ranaut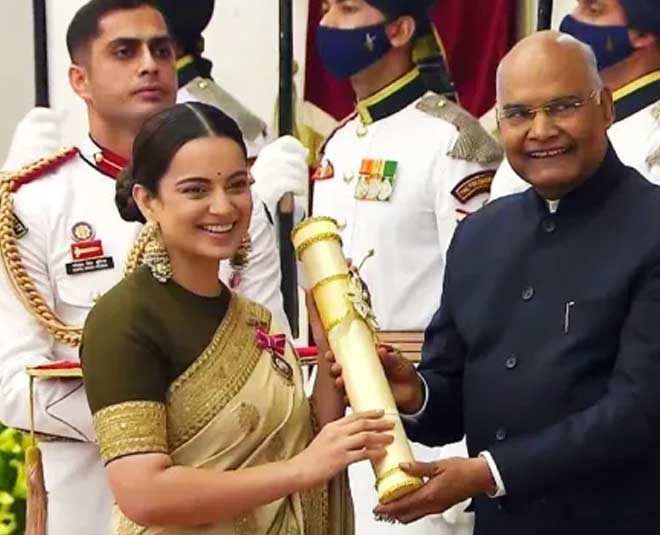 Bollywood star Kangana Ranaut was conferred with the Padma Shri award at the ceremony.
10Ms. PV Sindhu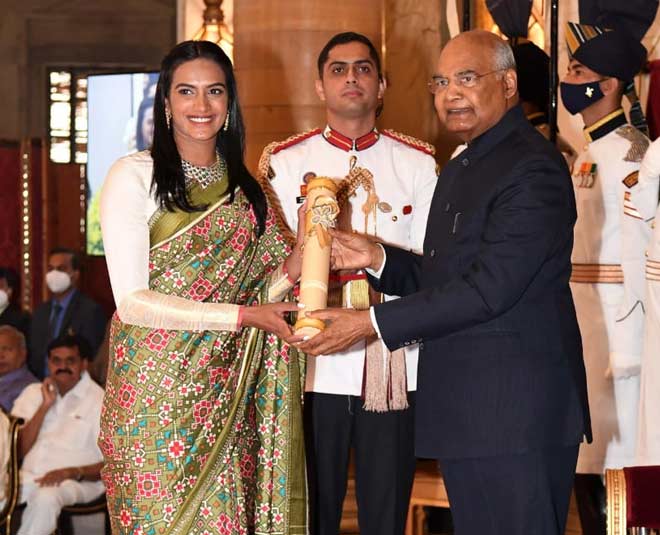 India's star badminton player, PV Sindhu got the Padma Bhushan, the third highest civilian award in India.
11Ms. Ekta Kapoor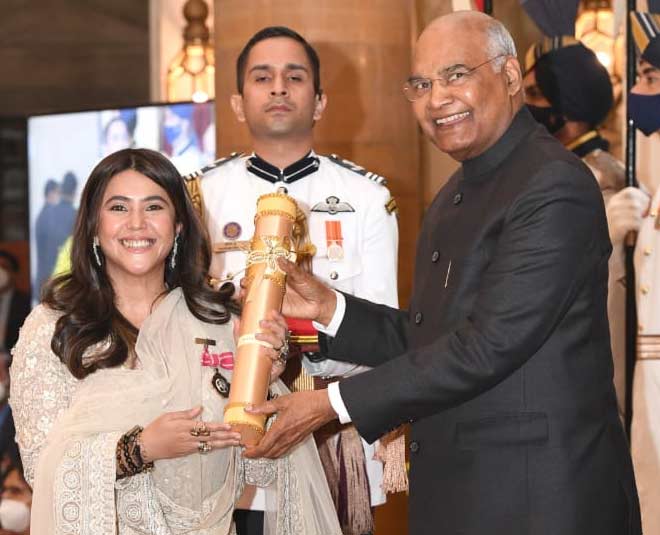 India's most popular producer and director, Ekta Kapoor received the Fourth Highest Civilian Award for her contribution to performing arts.
12 Ms. Bijoya Chakravarty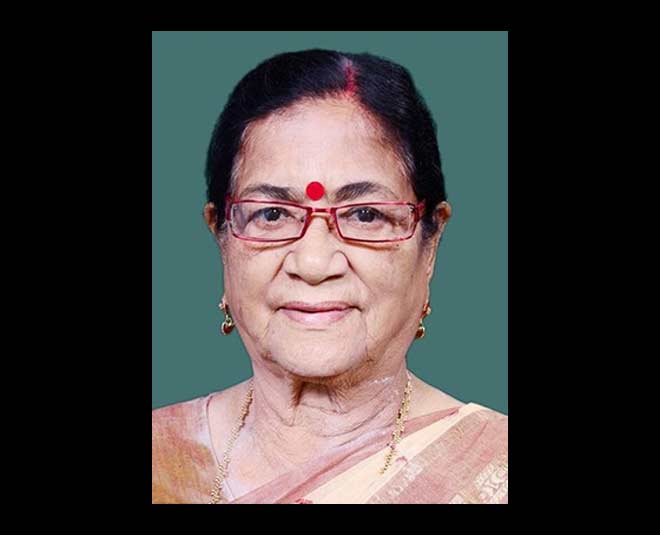 She received the Padma Award for her contribution to public affairs.
13Ms. Mouma Das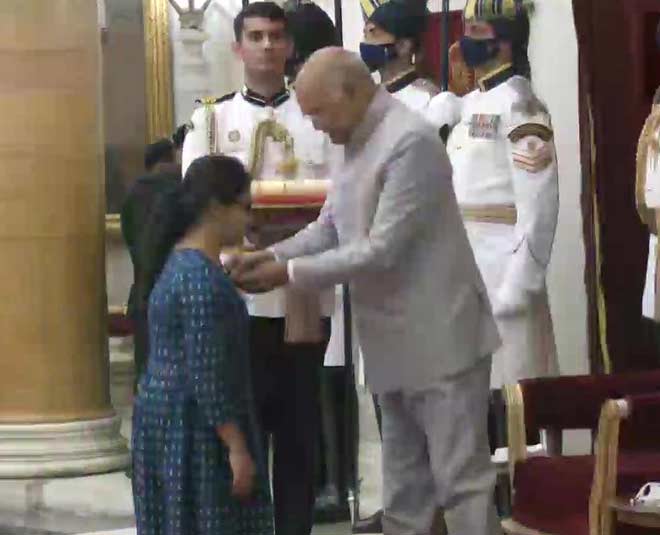 Another sportsperson on the list, Mouma Das is a table tennis player. She has represented the country in different international events in the past.
14Ms. Radhe Devi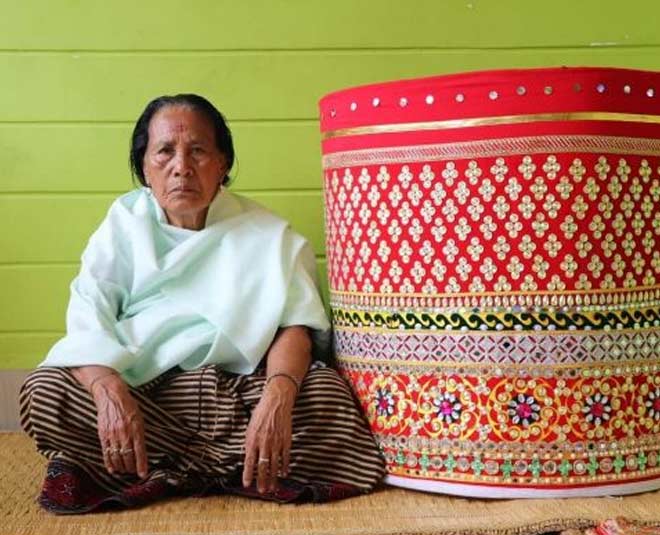 She is a well known traditional bridal wear designer in Manipur.
15Ms. Shanti Devi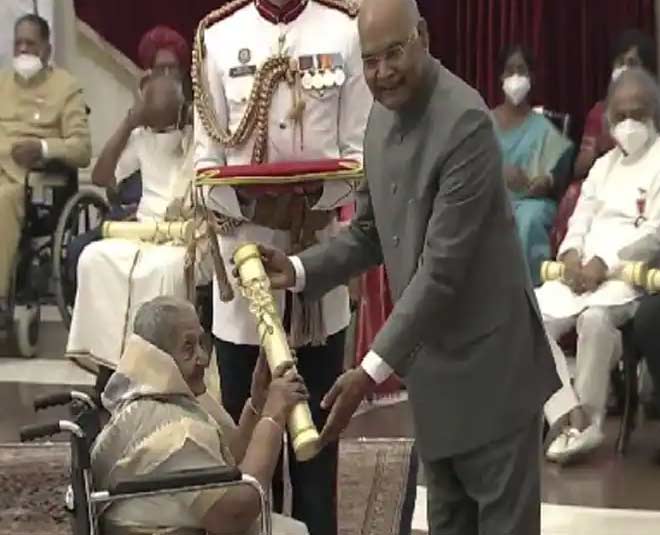 Her voluntary body, Seva Samah aims to rehablitate orphans and poor children.
16Ms. Anshu Jamsenpa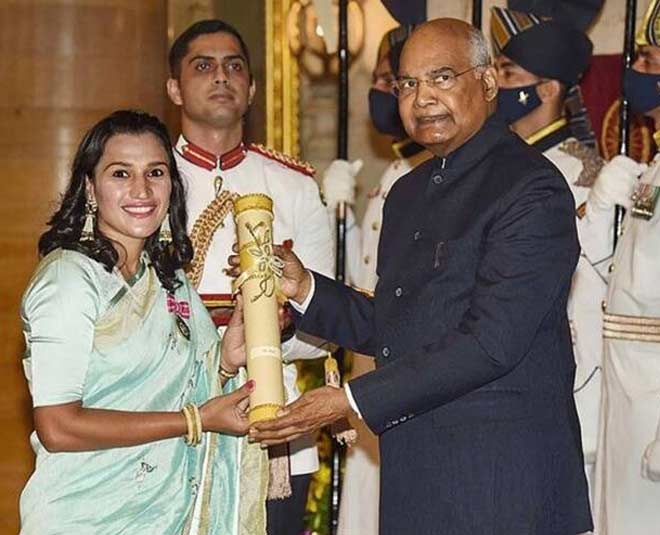 Indian mountaineer, Anshu Jamsenpa is the first woman in the world to climb the Mount Everest summit twice in 5 days.
17Ms. Purnamasi Jani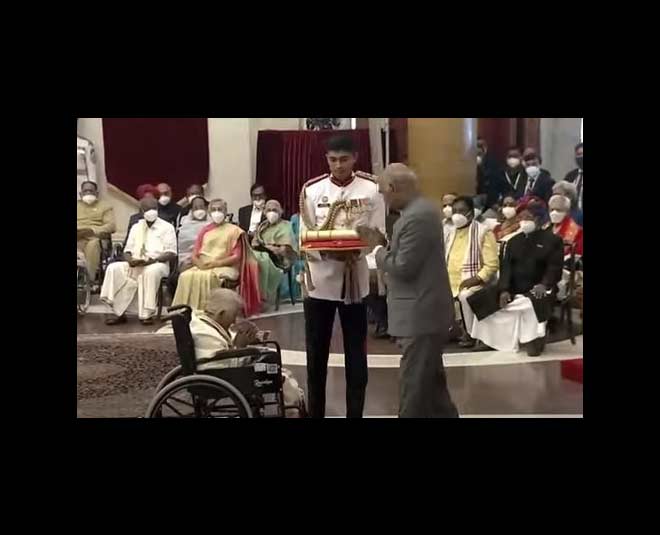 Artist from Odisha, Ms. Purnamasi Jani has composed over 50,000 devotional songs in different languages.
18Ms. Prakash Kaur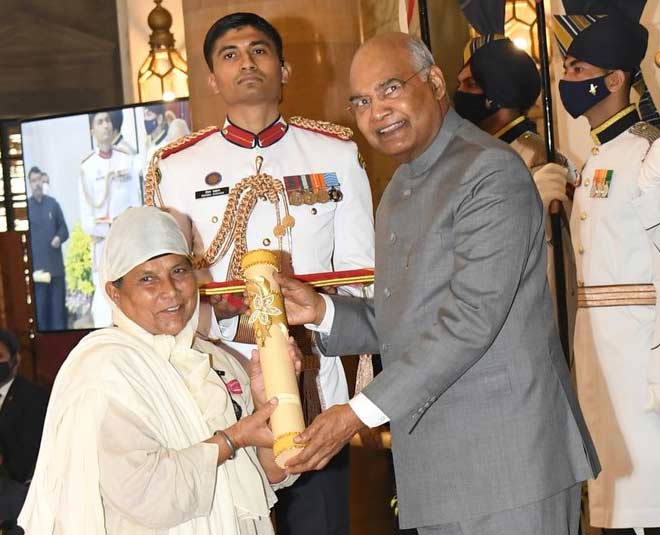 Ms. Prakash Kaur from Jalandhar received the Padma Shri for her social work in Punjab.
19Ms. Sanjida Khatun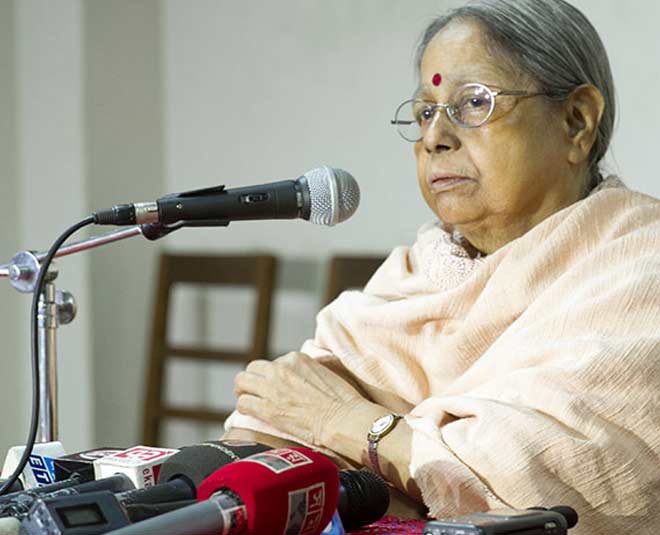 Ms. Sanjida Khatun from Bangladesh is one of the founders of Bangladesh Mukti Sangrami Shilpi Sangstha.
20 Ms. Niru Kumar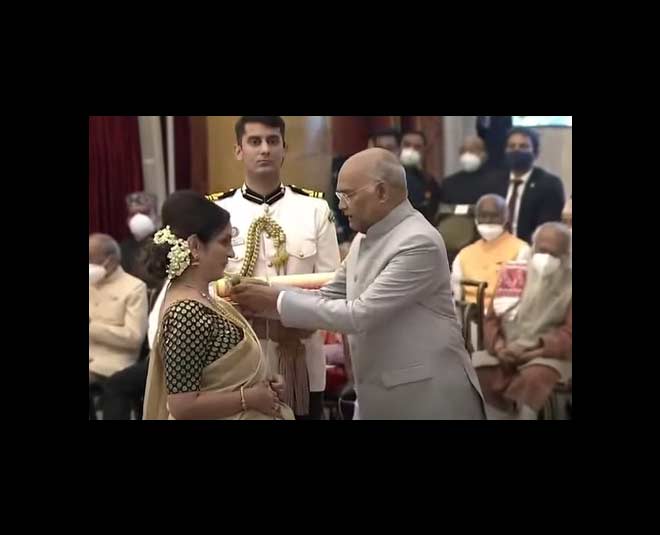 She is a social worker from Delhi and has been involved in social work for a long time.
21Ms. Lajwanti
A resident of Punjab, Ms. Lajwanti is known to keep the Phulkari tradition of the state alive with her work.
22Ms. Birubala Rabha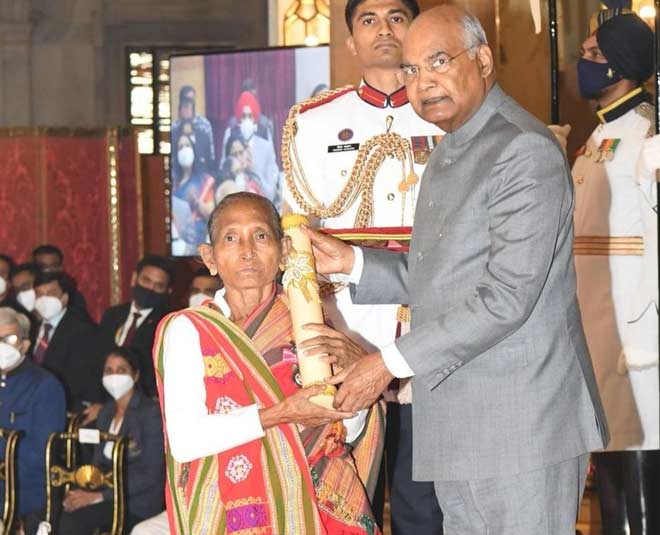 Social worker from Assam, Ms. Birubala Rabha has been fighting against witch hunting since the 1980s.
23Ms. Bombay Jayashri Ramnath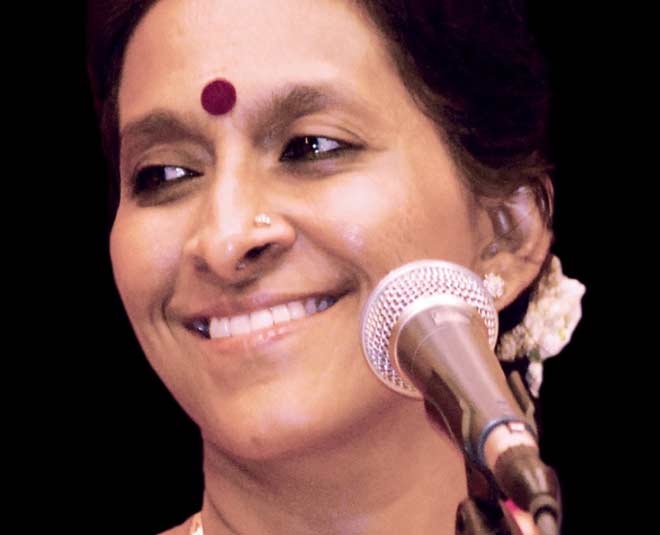 Ms. Jayashri Ramnath is a musician from Tamil Nadu who has sung in multiple languages including Tamil, Telugu, Kannada, Malayalam, Hindi.
24Ms. Sindhutai Sapkal
Lovingly called Mai by the locals, Sindhutai runs an orphanage called 'Sanmati Bal Niketan Sanstha.'
25Smt. Vidushi K.S. Jayalakshmi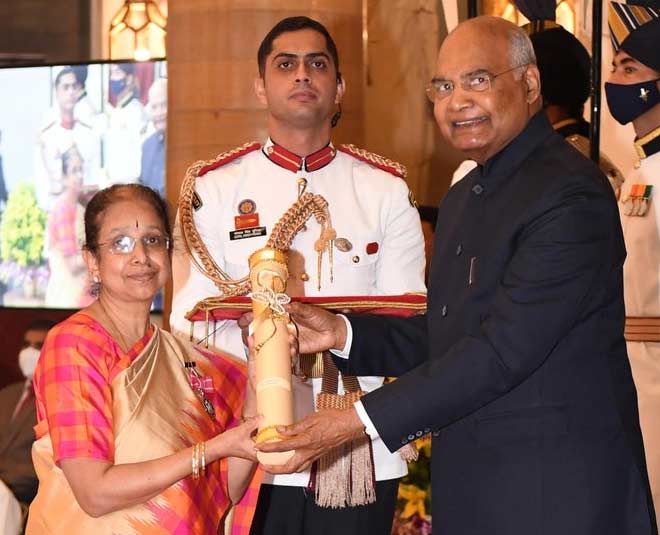 For her contribution to literature and education, she received the Padma Shri award. She is the joint editor of Sudharma, which is one of the oldest Sanskrit dailies.