Mithila Palkar is someone whom we all recognize as the adorable and astounding actress from the series 'Little Things'. Mithila's story is not full of obstruction that blocked her way of achieving what she wanted but it is the story of every Indian girl hailing from a small town, looking forward to giving wings to her ambitions in the light o the big cities.
Also, her story proves the fact that if you do anything with perseverance and endure the pains that fall upon you, on the way, you will always be noticed by the world.
In a recent, a poem by Mithila Palkar went viral on social media, wherein she was seeing describing how her life revolved around the validation of her 'Bhau' her grandfather, and how she rose from a middle-class Maharashtrian family to become a celebrity that she is today.
Take a look at her story here.
About Mithila Palkar

Mithila Palkar is a very renowned actress on the digital platform, she started her life in the theatre and acting was all she wanted to do. She was born on 11 January 1993 in a Maharashtrian family. She resided with her parents in Vasai but due to the inconveniences of travelling, she shifted in with her grandparents who lived in Dadar.
She completed her studies at the Modern English School, Dadar, Mumbai(must try Mumbai street foods). And despite being a nerd, she took active participation in school events that involved dramatics, singing, dancing, etc.
She started theatres at the age of 12 and told that "Theatre is my first love. I got on stage for an inter-school competition when I was 12 and that's when I knew that [this] was my happy place. I get my biggest high doing theatre and kept thinking, well, this is it, this is where I want to be," to the first post.
Her Music Video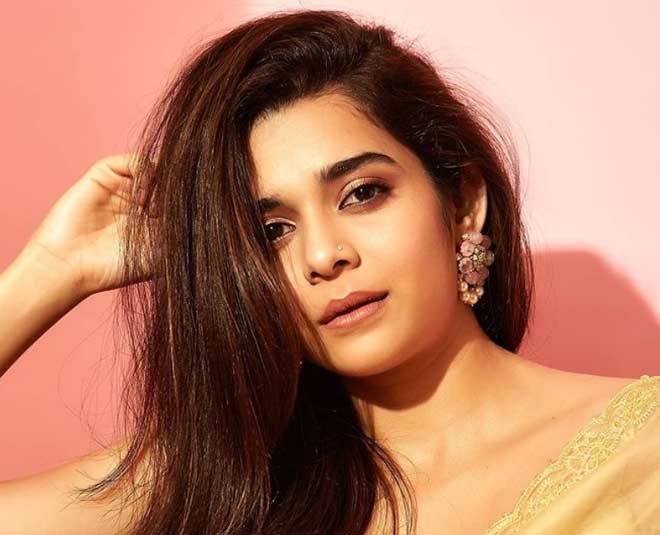 It was a music video that she shot where she was seen singing "Hi Chal Turu Turu" on a cup beat cover, this video turned her destiny around. The video was garnered around 4 lakh like and views and this caused Palkar to hit the pinnacle of stardom.
Later she was seen in various web series, movies and also received an award for the Most Popular Digital actress for her performance in Little Things Season 2. She has also worked in films like Chopsticks and Tribhanga and has been rising relentlessly from the start without looking back.
Don't miss: From A College Student To A Plus Size Model, Here's All About Plump To Pretty's Neelakshi Singh
Her Viral Poem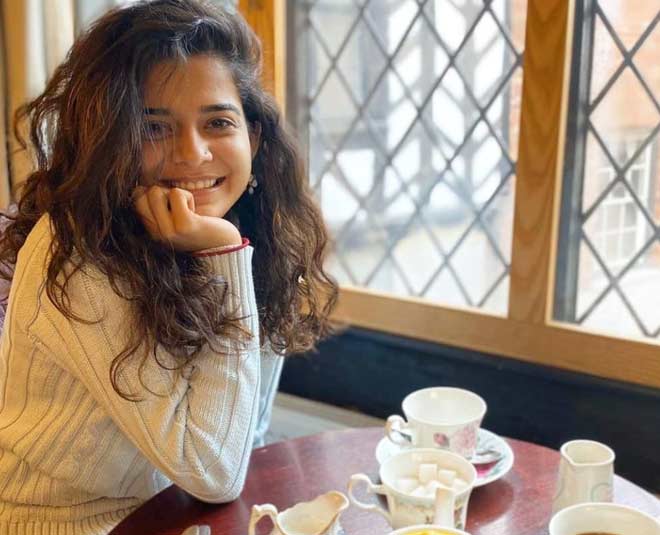 You too might have heard her poem going viral on social media(When social media rewarded deserving people). In the poem, Mithila explained how initially everyone used to be happy seeing her perform but when she actually started thinking about performing arts as a career. There was no one who stood in her support in her family and especially her Bhau or grandfather who was her inspiration, was the one opposing her. But in spite of all the things she saw, she still went on to give a shot to acting. And then a day finally came when her Bhau spotted her on a news channel and accepted her career choice. Mithila too was subjected to things most girls face before stepping out of their homes. But she always followed her inner voice fearlessly and that landed her to her destiny.
Don't miss: Take A Look At Mithila Palkar's Top Looks For The Summer Season
If you liked reading this article then stay tuned to Her Zindagi for more such pieces.
(Image Courtesy: Instagram Mithila Palkar)