Journey To A 100K Subscribers, Know Kashmira From Kashmira Arts, A YouTube DIY Influencer
Starting from 0, Kashmira from Kashmira Arts, a Youtube channel tells us her way to success and more!
With Youtube as one of the biggest social media platforms, there is to offer in today's time, everybody is engrossed on their telephone screens, trying to find something new and useful to their interest.
While some of us are watching it on our mobile phones, here is Kashmira from Kashmira Art, a DIY Youtube channel from Nasik, that just crossed a milestone of 100K subscribers. Having a conversation was purely a delight and we sure did get some answers that are potentially going to help you in your journey to starting your very own channel, be it on Youtube or Instagram.
Journey From 0 To 100K
Unknown to the world of Youtube, Kashmira joined as a stray kid on the street. With no friends with prior experience of the platform, she slowly, steadily got a grip on what we call a successful DIY channel today. It wasn't just no knowledge of Youtube, it was absolutely no experience of videography either. All Kashmira knew was to start her own channel and so she did.
Trying different patterns and strategies, Kashmira hit the 100K milestone after a 2-year journey on Youtube.
Kashmira definitely shares a different bond with her subscribers. She mentions how her subscribers have been there for her no matter what. They have been extremely loyal and consistent to her as she has been for them.
It surely was a slow start to the career on Youtube but it definitely was worth the while.
How Does The 100K Feel?
When I started out on Youtube, I was confident about many certain milestones like 100K subscribers. Knowing someday I would, I still got emotional the day I crossed the number and have been sobbing over my success all this time at many intervals.
Haven subscribed to my channel with their own will and dedication is the biggest achievement I take in hand today.
Channel's USP
When it comes to my Youtube channel, the USP I feel is the home decor. You can find the easiest and the most useful DIY options available.
For people who may not be artistic, you definitely can find something here for yourself. For people who have less material availability, this is the place for you. I believe I come up with easier techniques in my videos and have that loyal bond with my subscribers.
With USP, there comes a point when people come and bite you with your own creativity. They tend to steal your techniques and work while they pose it as their own. The happy thing is that it doesn't last for long!
A Message To Your Followers/Subscribers
Do not throw things you can use in DIY like plastic bottles or paints. There are many things in your house that may be considered as waste but are actually gold when it comes to DIY.
Go beyond your limits and create something which shows a part of you and how you feel with DIYs. They are the easiest and the most convenient way to show your creative face.
Read More-Know All About Tasnim Mir, World's Junior No. 1 In Women Singles Badminton
Karishma's Inspiration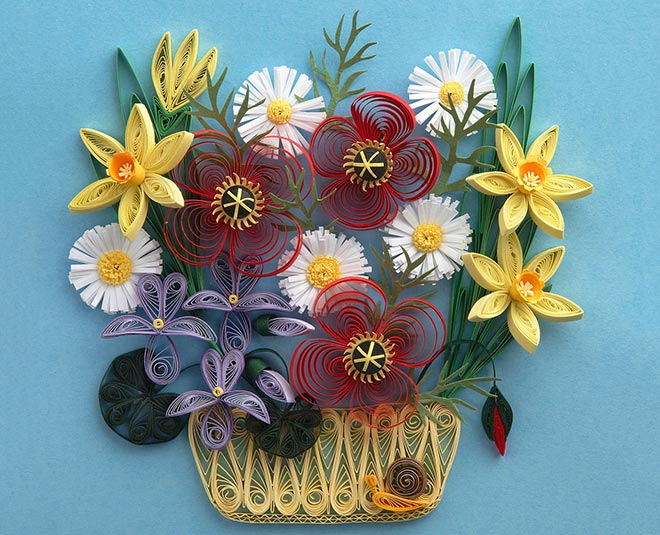 Karishma once found a bottle and was truly fascinated by the looks. She wanted to make something out of it so she took it back home and that's exactly when her journey to the DIY world began.
By 2019, she realized she had built up a brand and a business through her creativity but it was definitely the time to step up her game. That's when she started sharing her content online rather than supplying bottles as a business venture.
Kashmira loves the art of teaching and that's why Youtube is her best friend!
Read More-At 77, This Dadi is An Inspiration For All Of Us
Her Perspective On Hate Comments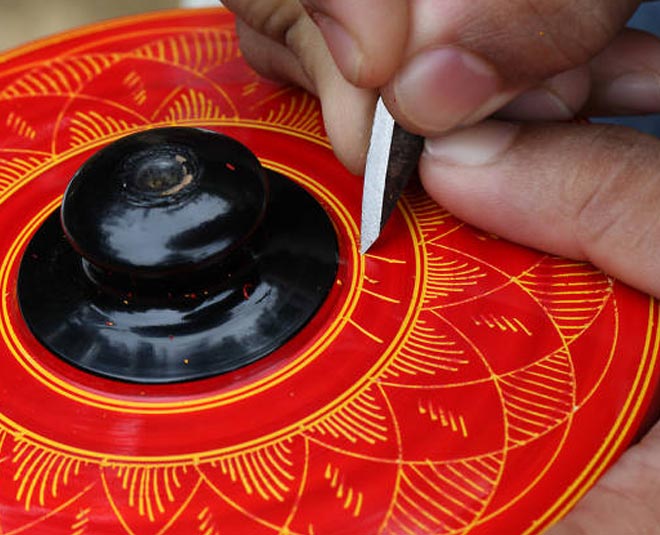 Living in India, Kashmira says she has received most of her hate comments from girls themselves. She believes girls have been hating more on girls lately and it isn't something that should be a continued practice.
Hate comments are disturbing but you get used to them over time. At first, they seem like fire, then they turn into water.
As content creators, we put in a lot of effort while making a video for our subscribers. This must be valued. It's just not art that goes into work while uploading a video online. It's things like videography, strategizing, content curation, social media and so much more than we think of.
It surely takes a lot of hard work, consistency, strategizing, and effort that play the most important role while becoming an influencer on any social media platform.
We hope for the best for Karishma and her business venture as we go ahead in life. Stay tuned to HerZindagi for more stories and updates!