Sometimes we all get caught up in the negativity spread by the society, the things that actually mean nothing are made so big and due to all this, a lot of people do suffer emotionally and mentally. But what happens when you strive beyond those existing norms and do what makes you happy? Well, that is when you get closer to your dreams, that is when you start getting what you have always wanted. Here is the story of Dr. Chinna Dua, who passed away on June 11, the woman who broke all the barriers of age and followed her passion.
We lost Dr Chinna Dua to COVID-19, she breathed her last on June 11. From a radiologist to a style icon on Instagram she worked towards attaining what she wanted her life to look like. She, therefore, inspires not one but a lot of women to be what they want to be, no matter what it costs. Here's more about her and her entire journey.
Early Life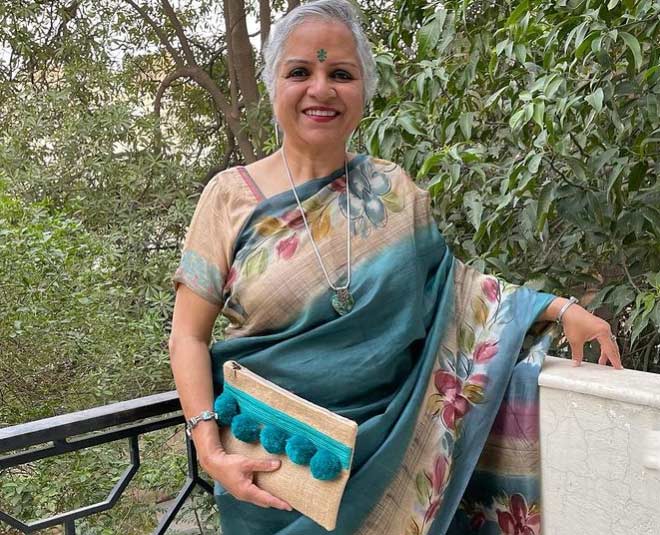 Chinna Dua, a Tamilian, was born and raised in Delhi. She explained how her parents were feminists ahead of time and wanted all their children to be well educated and never discriminated amongst them. So, the family had this atmosphere where studies were of utmost importance. Her maiden name was Natarajan Padmavati, where Natrajan was her father's name.
When she was introduced to her husband as Padmavati, he joked and said it is a mouthful. She then gave him the option of addressing her as Chinna, her nickname which means 'small' in Tamil. She was the youngest of her siblings and was addressed as Chinna. Eventually post-marriage her friends started addressing her as Chinna Dua which is what she decided to use for her social media handles too.
Her Career And Life As A Doctor
In a conversation earlier with Dr. Chinna Dua shared that she wanted to become a gynecologist and also did a housemanship for 6 months in the same subject. However, completing her family took priority and she had taken a break from her career to raise her children for the next 7 years till they started going to school.
Thereafter, Radiology fell into her lap and she worked at the iconic Diwan Chand Aggarwal Imaging Center for 24 years till it shut down in 2016. She worked for 3 more years elsewhere and took a sabbatical in August 2019. Thereafter she kept herself busy creating content on social media related to health awareness, sarees, cookery, music, etc. Helping her through her social media journey was her daughter, actress and comedian, Mallika Dua who introduced her to the platform and then she gained expertise at it, on her own.
Don't miss: HZ Exclusive: Social Media Influencer, Dr. Chinna Dua On Gender Equality, Women's Rights And More
Current Life And Scenario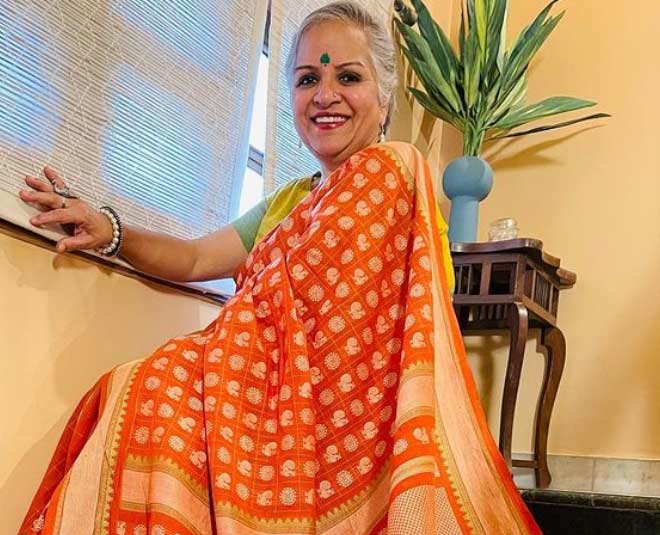 Chinna Dua was known for her flawless sarees, food videos, singing and so much more. Her love for sarees and the way she added her touch to them with that handcrafted motif(bindi) on her forehead was absolutely amazing. Not only that, she had over 38 thousand followers on her Instagram who love her spontaneity and hard work for each post she puts up on the platform.
"No one can stop you from realising your dreams if you put in your 100 percent towards it. To all the women out there who are ready to see their dreams, in reality, I would like to tell them that let nothing hold you back. Give it your best shot and ace it with perfection. Don't ruin this remarkable journey with dishonesty. Be honest and don't settle for mediocrity because you surely can do way better than that." she told the Nakhrewaali.
Sharing the mantra to be successful and complete as a woman she said that one must be clear with one's goals and work in order to achieve self-satisfaction and happiness.
Don't miss: HZ SheSpeaks: Dream Chasers Who Danced To Their Own Beats
Stay tuned to Her Zindagi for more inspiring stories.
(Image Courtesy: Instagram Chinna Dua)